Passports and Visas service is temporarily suspended
Due to COVID-19 and the health of our employees, we will not be accepting new applicants at this time.
What are the World's Most Versatile Passports?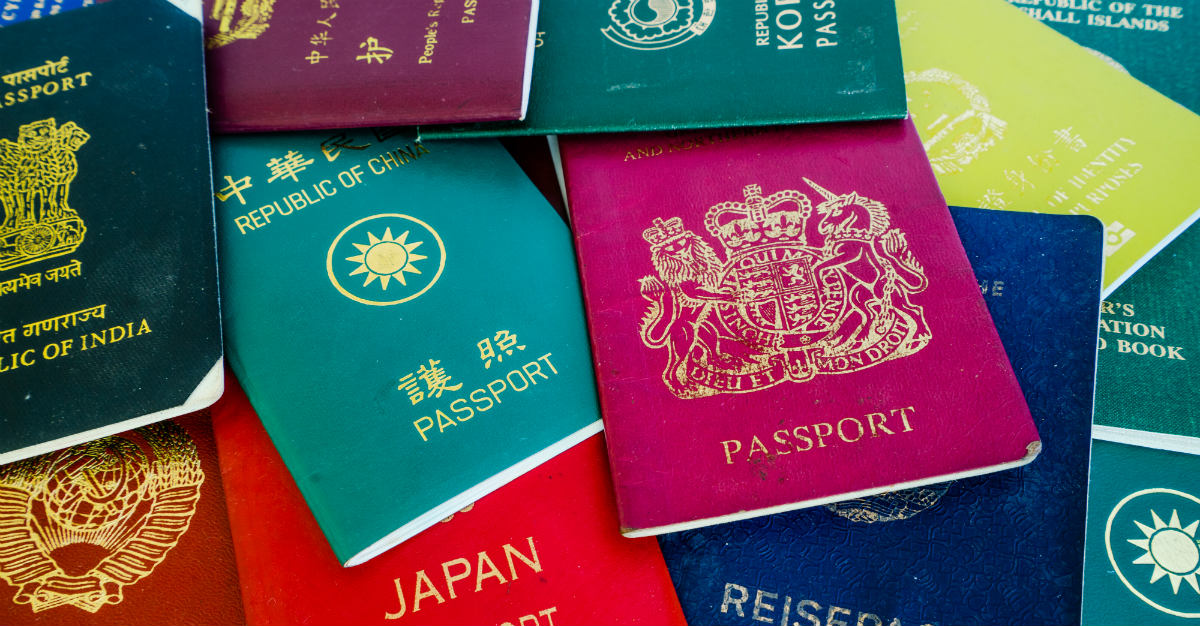 Not every passport is the same. In fact, some countries have passports that are far more respected than the documents from other areas.
A passport from Germany, the United Kingdom or Singapore will get you into just about any country across the globe.
On the other hand, many passports obtained from the Middle East offer a limited amount of travel to neighboring countries. For example, a passport from Afghanistan will give you access to 22 countries. The more versatile passports offer access to 160 countries. Other Middle Eastern countries like Syria, Iraq and Pakistan also force travelers to jump through some hoops before jetting off.
In the world of travel, a passport can be your biggest asset. Obtaining the right documents can even help you cut through the red tape.
The passports from the United States or European countries like Italy, France and Spain are considered lucrative. They all let you visit over 150 countries with minimal work before the trip. This comes in the form of visa-free travel.
Frequent international travelers often only visit a place for a few days or weeks. While some countries require a work or travel visa for this kind of trip, the top passports let you skip the step. You can take that business trip or vacation with just the passport on hand.
Which are the Best Passports for Unrestricted Travel?
Every year, the Passport Index ranks the most versatile passports. With new laws and regulations, these rankings will change every year.
Some countries may rise up the rankings as the governments come to terms and new travel rules. Others may plummet as relations are strained. As they've released the 2018 rankings, these are some of the most (and least) versatile passports according to their rankings:
1. Germany – At the top of the passport list, Germany can grant you access to a total of 161 countries without a visa. Germany also tops the list according to the Henley Passport Index, the fifth year in a row that it's held the spot.
2. Singapore and South Korea – While eight countries are tied for second place, these are the only ones outside of Europe. The two Asian countries allow travel to 160 different nations free of visa.
4. United States – Tied with Switzerland, Ireland and Canada, the U.S. lets travelers head to 158 countries with only a passport.
14. Brazil – The largest South American country can still get travelers to quite a few places. This passport offers visa-free travel to 147 different countries.
43. Georgia – It may be a small country, but Georgia made quite a leap in 2018. The nation allows for visits to 106 other nations, 38 more than it did last year. That's more of a gain for visa-free travel than any other country.
65. China – The world's most heavily populated country, this passport lets you see 64 other countries.
94. Afghanistan – On the other end of the spectrum, Afghanistan's passport is currently ranked last. The document allows for travel to 25 neighboring countries.
Are you in need of a passport? Taking a trip soon and unsure which documents are required? Passport Health offers passport and visa services to fulfill all your travel document needs.
Written for Passport Health by Jerry Olsen. He has over 15 years of combined experience as a writer and editor in Salt Lake City. Jerry's writing topics range from health care, travel, life science to medical technology and technical writing.