Passports and Visas service is temporarily suspended
Due to COVID-19 and the health of our employees, we will not be accepting new applicants at this time.
Five Strange Traffic Laws from Around the World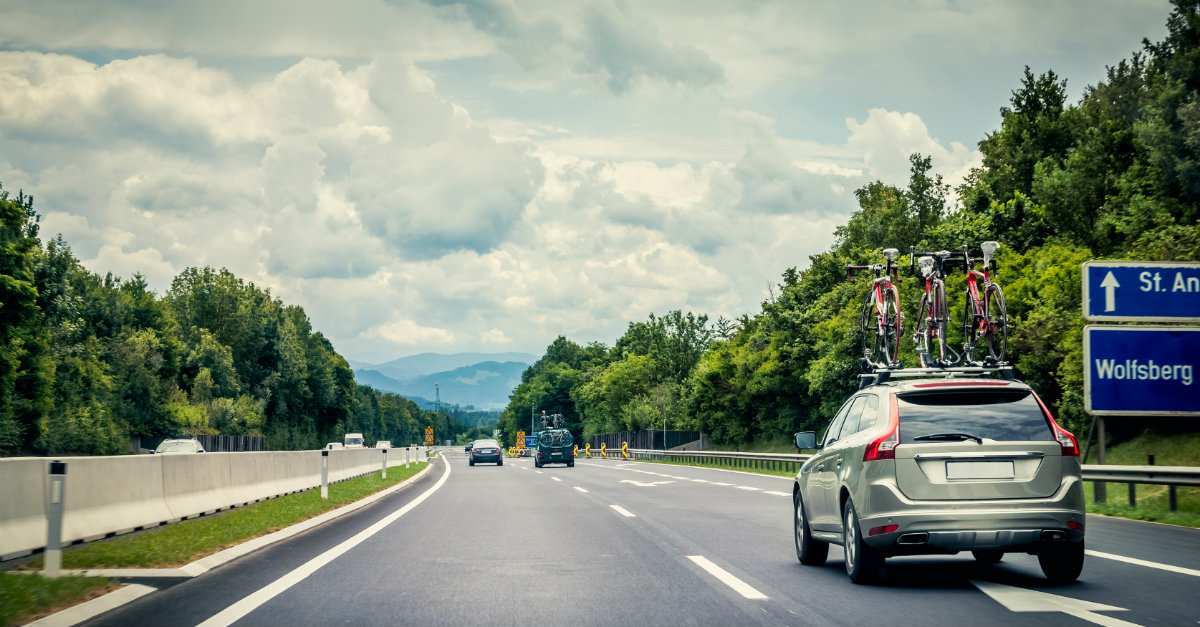 With almost 200 countries in the world, we know that some laws are going to differ.
Many people would argue that the traffic laws in the United States are up to code, although some think a few of these statutes need updates. But, what about driving laws in other countries? Are they that different from the traffic laws in the U.S.?
Well, let's take a look at some the other countries' relatively odd driving rules:
Germany
Drivers from the U.S. likely envy the Autobahn. Germany's world-famous highway stretches across 8,000 miles weaves through the not only Germany, but also Austria and Switzerland.
This is a high-speed highway that has some unique requirements.
One such rule is that drivers are to have a full tank of gas upon entering the roadway. That full gas tank is key because it is "illegal" to run out of gas on the Autobahn.
Why does the government feel this is "illegal?" Because running out of fuel is avoidable as there is a plethora of gas stations and rest areas along the highway. These exits are clearly marked and running out of gas can be avoided.
All it takes is a little planning.
Saudi Arabia
According to Islamic Law that has been implemented in the Saudi government, it is illegal for Saudi women to drive.
At least, this was the rule until September 2017. The Saudi government changed the law, issuing the first license to a local woman in June 2018.
But, why wait to so long to change this rule?
One of the reasons behind this was to maintain the segregation between men and women within the country. In the case of a car accident involving a woman, officials hoped the law would help avoid an uncomfortable situation.
The change in this law coincides with other similar changes made by the Saudi government in recent months.
Japan
Typically, Asian countries are lauded for respect toward traditions and elders. Many nations in the area pride honoring family and friends through the life you lead and how you treat others.
These traditions of respect and treating others with common courtesy carry over into Japan's driving laws as well.
For example, a motorist must slow down, or drive around a puddle whenever possible when a pedestrian is standing near one. It is against the law to drive through a puddle when a pedestrian is present, as it's disrespectful to that person and those who may be nearby.
England
Great Britain has an old law referring to horse-drawn carriages, particularly for Hackney Carriages, or "cabbies" as they were called.
Passed in the onset of the Victorian Period, the law states that all carriages must transport a bale of hay to feed the horses. You may have a hard time finding a horse-drawn carriage in the country today, but the law still stands.
Keep that in mind in case you want to try old-school transportation on your next trip to England.
South Africa
Known for its wondrous safaris and grand cities, South Africa has a few unique traffic laws.
One rule applies to driving at night. The law allows drivers to make what we call a "rolling stop" when a driver approaches a stop sign or a traffic light at the intersection. The drivers treat it like a "yield" here in the U.S. The only time traffic laws are enforced is if other vehicles are in the vicinity.
Many other countries have distinct traffic laws that Americans might deem as strange. As you can see, many of these laws pertain to the nation's history, as well as culture, and are in the best interest if the citizens.
If you are planning a trip to a foreign country and want to do some independent sightseeing, the best rule of thumb is to become familiar with the country's driving rules. You may also need an international driving permit before taking to the roads.
Do you need an International Driving Permit for an upcoming trip to another country? Passport Health can help! Call us at or check out any of our other passport and visa services.
Written for Passport Health by Sabrina Cortes. Sabrina is a freelance writer with a Bachelor's Degree from Georgian Court University. She currently lives in the Smokey Mountains of western North Carolina.