Passports and Visas service is temporarily suspended
Due to COVID-19 and the health of our employees, we will not be accepting new applicants at this time.
Africa Gets Closer to One Passport for the Whole Continent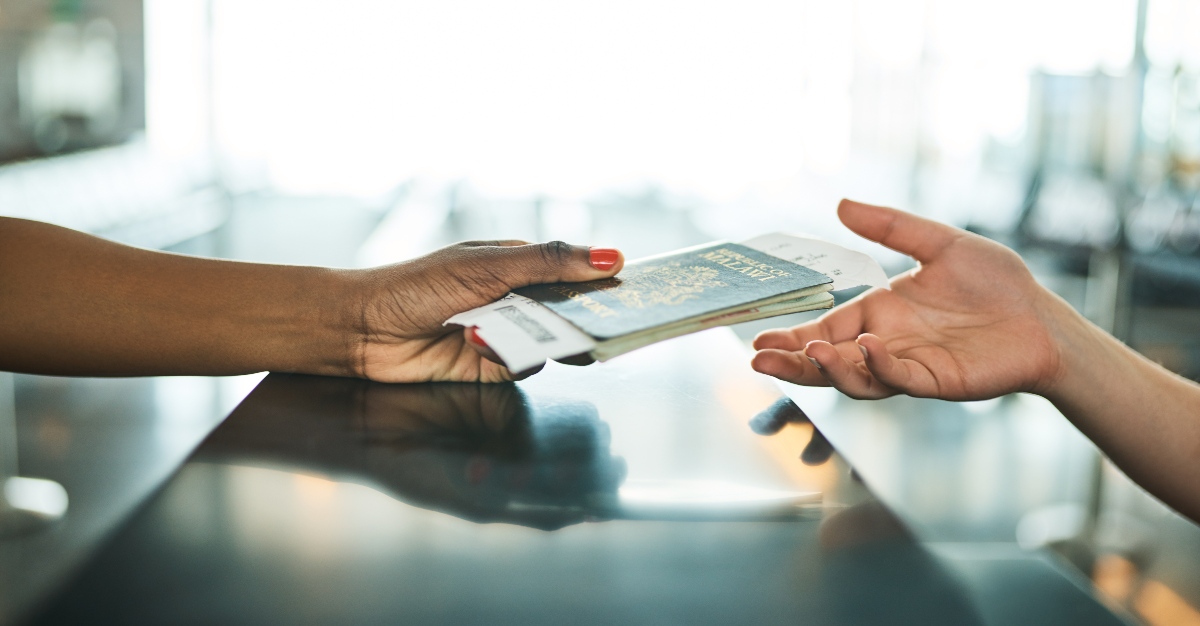 Back in 2016, leaders of different African nations, known as the African Union (AU), met for a variety of new topics. One of those topics: a revamped passport.
While many countries have been making radical changes to their passports, this idea would affect an entire continent. The AU discussed the possibility for one passport that works for the entire African continent.
Now, in 2019, this proposal will soon be a reality and is scheduled to start next month.
But, not all citizens will have access to passports just yet. For starters, only national diplomats and government personnel are permitted to have a continental passport. Some of these government figures include the First Lady of Kenya, Mrs. Margaret Kenyatta, the President of Chad, Idriss Deby, and the President of Rwanda, Paul Kagame.
The details of the design will be revealed at the 32nd AU Summit by Moussa Faki Mahamat, Chair of the African Union Commission.
We may already know what these special new documents will look like. Reports suggest the African passport has red binding with embossed silver letters. The text will read "African Union Diplomatic Passport" written in English, Swahili, Arabic, Portuguese and French. In the center is the African Continent imprinted in silver too.
Africa wouldn't be the first region to use red binding for a diplomatic passport. The Chinese government uses a red passport for all government officials traveling abroad.
According to Quartz Africa, the new passport follows an initiative to promote travel within the region. The AU recently launched a "single air market initiative to improve connectivity and a free trade agreement." The AU's proposed passport would further encourage travel that promotes business.
But, the future of this passport does not appear to lie strictly in trade.
The African continent is home to 54 individual countries. The passport would proved free access across all those countries. Travelers to the European Union may notice a similar concept with the Schengen Agreement.
Many citizens who now need a visa to visit neighboring countries, could do so freely. Many of those same citizens currently live in one state while working in another. That includes farmers who must take their goods across a border or young people who cross treacherous regions to immigrate. Even within the same continent, many of the countries may be more advanced than others. These locals could now visit new areas that offer a better economy or technology.
As with any big change, critics have made arguments against the AU's passport.
While they note the good intentions, some argue that safety measures will need to be taken into extreme care. The passport could provide more opportunity for guerrilla groups to spread out within the region.
Others worry about countries that generate income from issuing visas. Without a need for visas to travel within the continent, that revenue could greatly reduce.
But, with the slow rollout of this new passport, the AU appears to have time to answer some of these issues.
Even with Africa's new passport, travelers from North America still need their travel documents for a trip. If you have any questions about passport or visa needs, Passport Health can help! Give us a call at or check out any of our other passport and visa services.
Written for Passport Health by Sabrina Cortes. Sabrina is a freelance writer with a Bachelor's Degree from Georgian Court University. She currently lives in the Smokey Mountains of western North Carolina.