Passports and Visas service is temporarily suspended
Due to COVID-19 and the health of our employees, we will not be accepting new applicants at this time. If you are inquiring about an application currently in process through Passport Health services, please contact us via this form.
What is the Schengen Agreement?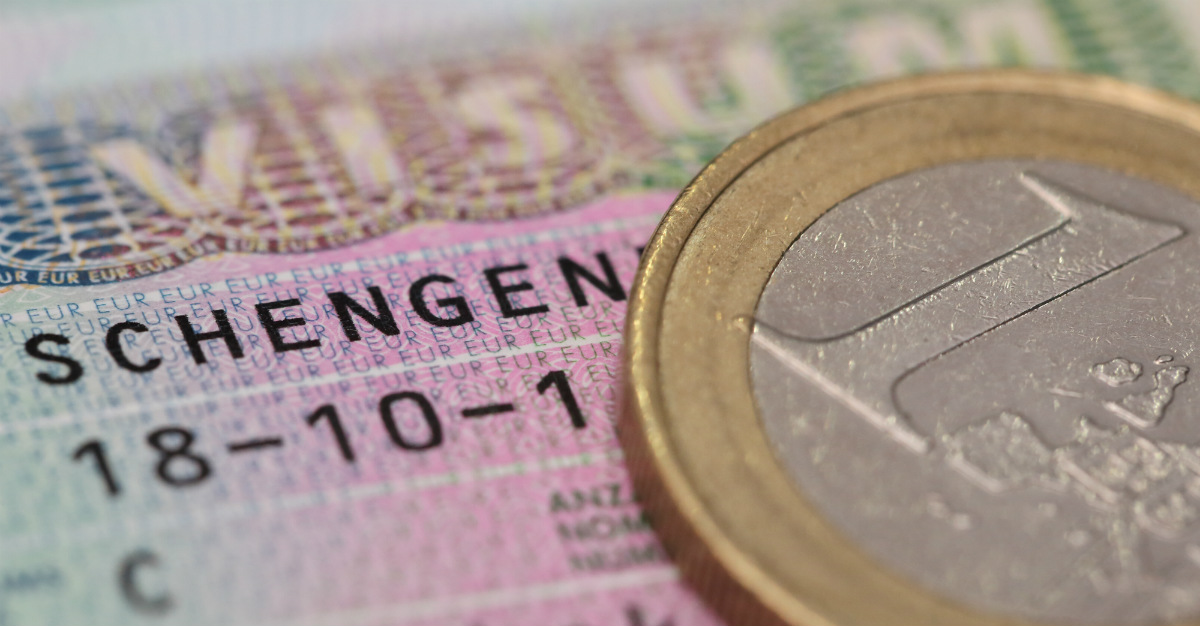 Signed over 30 years ago, the Schengen Agreement freed up travel throughout Europe. Well, not the entire continent, but in the many countries that signed to create a large area free of internal borders.
The treaty was signed in 1985 in the town of Schengen, Luxembourg by five of the ten-member states of the European Economic Community. After coming into effect, the treaty would allow citizens to travel among these countries without a passport.
Those first members who signed were France, Germany, Luxembourg and the Netherlands. It was this group that made the treaty official on June 14, 1985, created the Schengen area.
Although signatures took place in the 80s, it wasn't until 1995 that the Schengen Agreement was enforced. During that time, more countries joined in signing the treaty. Italy agreed in 1990, Portugal and Spain in 1991, Greece in 1992, Austria in 1995, then Denmark, Finland, and Sweden in 1996.
Today, the agreement includes 26 countries and applies to roughly 400 million citizens of the European Union. Those residents can cross internal borders within the Schengen Area without any need to carry a passport. Citizens within the EU regularly make over a billion journeys every year throughout the Schengen area.
The whole idea of free movement between the European countries has been around since the Middle Ages. The Schengen Agreement was drawn up to support free movement throughout Europe without internal border checks.
But, the border-free travel from the Schengen Agreement still benefits people outside the EU.
In recent years, the agreement led to something called the 90/180 rule. If a citizen of a country outside the Schengen area, you can travel to the region for an extended time without a visa. The rule allows for 90 days of visa-free travel within a 180-day period. This can apply to tourists looking for a vacation or business people making frequent trips to the area.
Along with locals to the area, visitors can travel from country-to-country with just a passport.
These relaxed rules don't apply to countries subject to visa requirements. Citizens of these nations must apply for a Schengen visa before they visit the area.
Currently, the Schengen area is comprised of 26 European states. This consists of 22 EU members and four outside the EU (Iceland, Norway, Switzerland, and Liechtenstein).
Despite signing the agreement, four other EU states haven't been admitted to the Schengen area. Cyprus, Bulgaria, Romania and Croatia still await approval for this kind of travel.
In 2016, the United Kingdom voted to leave the EU. A mix between this vote and other changes to border policies will alter travel for U.K. citizens. Once enforced, these citizens will travel within the Schengen area like most other non-EU visitors.
Do you need a travel visa or passport? Still unsure how the Schengen Agreement affects your travel to Europe? Passport Health offers passport and visa services to fulfill all your travel document needs.
Written for Passport Health by Jerry Olsen. He has over 15 years of combined experience as a writer and editor in Salt Lake City. Jerry's writing topics range from health care, travel, life science to medical technology and technical writing.