Passports and Visas service is temporarily suspended
Due to COVID-19 and the health of our employees, we will not be accepting new applicants at this time.
Which Caribbean Islands Don't Require a Passport?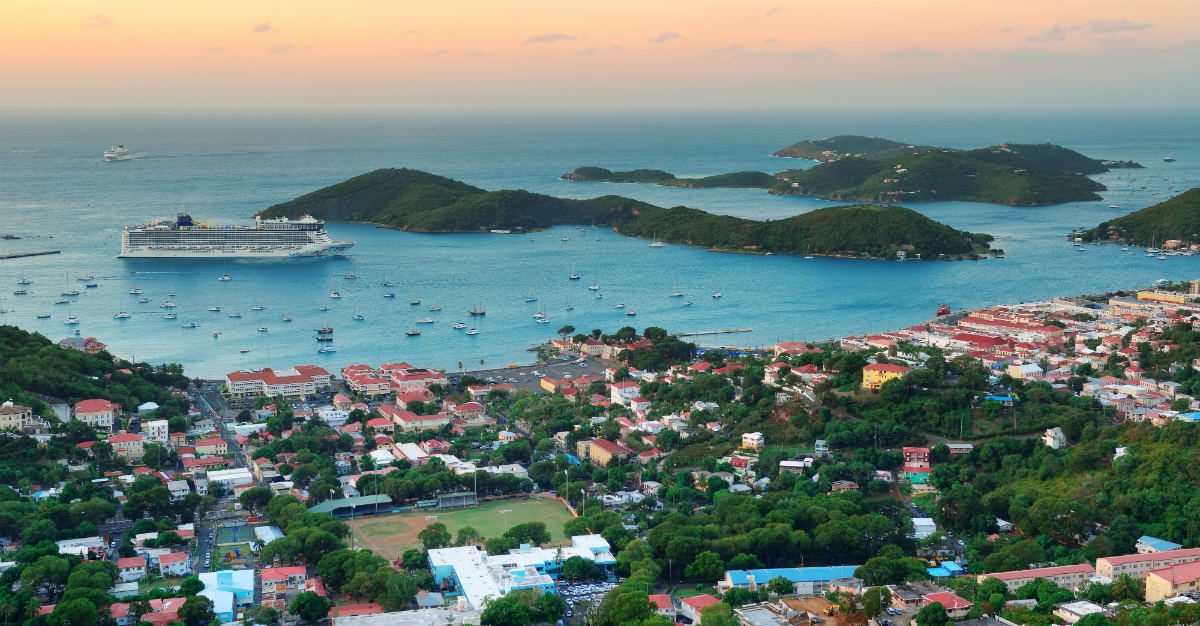 With summer on the horizon, you might be a planing a trip to the Caribbean.
You've probably already planned to bring some essential items for the getaway. Sunscreen, a bathing suit and sunglasses obviously. A fishing pole or hiking gear if you're more adventurous.
And a passport, of course, at least for many Caribbean islands.
Over the years, plenty of Americans enjoy traveling to the Caribbean, mostly because it's the perfect place for an extended vacation or a quick getaway. In fact, American accounted for over 14 million visits to the region in 2015, according to the Caribbean Tourism Organization.
But, what if you want to avoid getting a passport? Whether on short notice or just trying to stay free of the hassle, which islands let you get a Caribbean vacation without the document?
For Americans, Puerto Rico and the U.S. Virgin Islands are easy destinations to visit.
The islands are either territories or Commonwealths of the Unitied States. Whether flying or traveling by boat, U.S. citizens can leave the passport at home for these trips.
The only caveat is that U.S. citizens must show valid government-issued identification, such as a driver's license and/or a birth certificate when leaving the area.
Puerto Rico
Located about two and a half hours from Miami, Puerto Rico is situated in a pocket of water between the Atlantic and the Caribbean. Since Puerto Rico is a part of the U.S. commonwealth, there is no visa or passport requirement for U.S. citizens.
U.S. Virgin Islands
The U.S. Virgin Islands, including St. Thomas, St. Croix, and St. John, were acquired by the U.S. as early as 1917. The cultural history of the islands reveals interesting stories of indigenous Indians, Europeans and African slaves. The islands also offer a great place for swimming, sunbathing, diving, and fishing.
But, as a rule of thumb, you should always carry a passport or government-issued photo ID you when traveling to any of these countries to be on the safe side. Not only could it prove helpful when visiting entering the country, but could open up options during your trip.
If you're making an extended trip to these territories, a quick flight with a passport could get you to many other Caribbean getaways.
Islands like Curacao, Turks and Caicos, Aruba, and Bonaire all attract numerous travelers. These islands are also all within about 500 miles of Puerto Rico and the U.S. Virgin Islands.
Do you need a passport or visa for an upcoming trip to the Caribbean? Passport Health can help! Call us at or check out any of our other passport and visa services.
Any other questions about travel needs to the Caribbean? Let us know via Facebook or Twitter!
Written for Passport Health by Jerry Olsen. He has over 15 years of combined experience as a writer and editor in Salt Lake City. Jerry's writing topics range from health care, travel, life science to medical technology and technical writing.