Passports and Visas service is temporarily suspended
Due to COVID-19 and the health of our employees, we will not be accepting new applicants at this time. If you are inquiring about an application currently in process through Passport Health services, please contact us via this form.
Thailand Waives Visa Fee in Hopes to Improve Tourism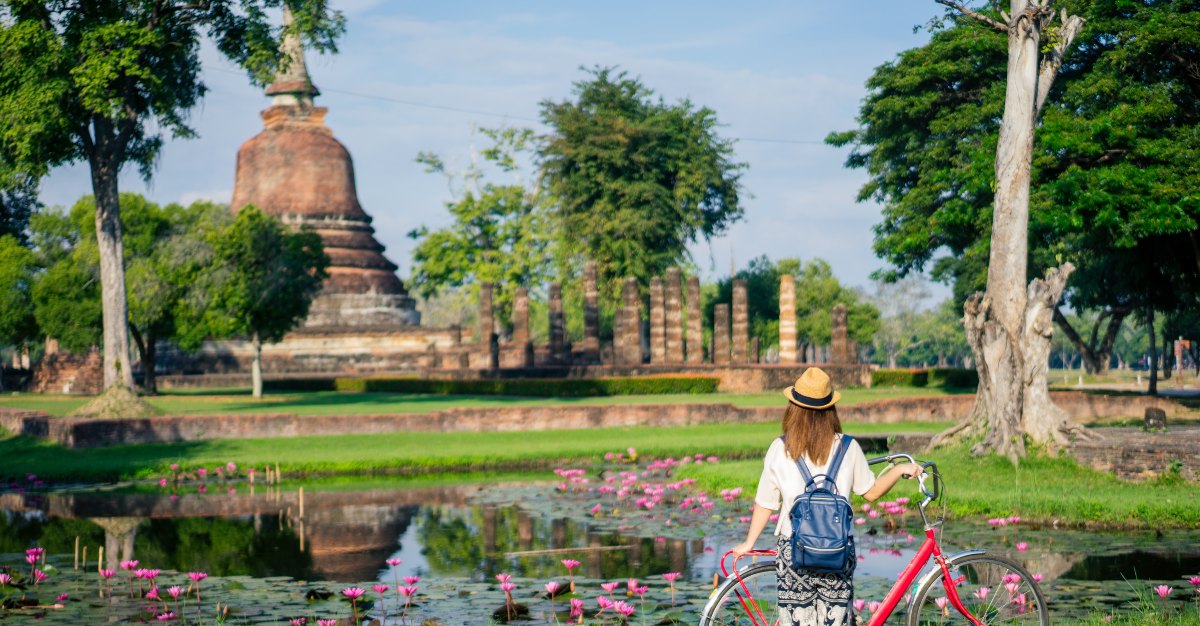 Thailand officials are getting a little worried about their economy. One key issue appears to be in the country's usually-reliable tourism industry. Tourism in the area has plummeted during the busy holiday season.
The Thai government appears to have a plan to once again boost the foreign travelers to the Asian country. Officials will soon waive the visa-on-arrival fee for a two month period. From December 1, 2018 until the end of January, 2019, tourists from 20 different countries will be able to enjoy the fee waiver. Taiwanese travelers are entitled to the fee waiver as well.
The purpose of the waiver is to help boost one of Thailand's main economic growth engines.
The country's officials announced the tourism break on November 6, saving travelers 2,000-baht ($61.80) for a visa-on-arrival. The government expects a needed growth in the industry as the visas get cheaper.
The recent drop in visitors ended a tourism uptick for Thailand.
In April 2016, approximately 2.2 million tourists checked into the Suvarnabhumi Airport. One year later, that number climbed to 3.1 million tourists.
But, that growth appeared to stop throughout this year. From January 2018 to September 2018, the number had declined to 1.7 million, an enormous drop in tourist numbers flowing through Thailand's major airport.
Relaxed visa fees isn't the only plan to increase Thailand's tourism. The country's Deputy Prime Minister Somkid Jatusripitak, struck a deal with Chinese e-commerce giant Alibaba to help promote Thailand as a tourist destination.
The deal with Alibaba is expected to help boost more tourism from the Chinese people.
While Thailand has always been a popular destination among Chinese tourists, recent tragedy has hurt that trend.
Phuket's boat tragedy in July turned many Chinese tourists away from travel to Thailand. As Chinese tourists opted for other destinations, Thailand noticed a steep drop in the industry. According to the Tourism and Sports Ministry, Chinese visitors dropped from 939,711 in July to 867,461 in August. That 11.7 percent decline proved troublesome for Thai officials.
Travelers from China made up almost one-third of tourism to Thailand in 2017. The country welcomed over 35 million Chinese visitors throughout the year.
The government of Thailand expects a 30 percent increase in tourism thanks to the waived visa fees. As a country that relies on tourism for the economy, they also expect a boost for the entire economy as a result.
Thai officials may also be taking a page from other countries that have revitalized tourism industries with changes to their visas.
Brazil announced a new e-visa program in early 2018. By November, Brazilian officials could call the new program a resounding success. Visa applications increased 42 percent during that time, resulting in an extra $41.2 million for the economy.
Both South Africa and Japan also announced recent visa changes, hoping to improve tourism.
Do you have any other visa needs or questions? Passport Health can help! Give us a call at or check out any of our other passport and visa services.
Written for Passport Health by Jerry Olsen. He has over 15 years of combined experience as a writer and editor in Salt Lake City. Jerry's writing topics range from health care, travel, life science to medical technology and technical writing.