Passports and Visas service is temporarily suspended
Due to COVID-19 and the health of our employees, we will not be accepting new applicants at this time. If you are inquiring about an application currently in process through Passport Health services, please contact us via this form.
Are Passport Stamps a Thing of the Past?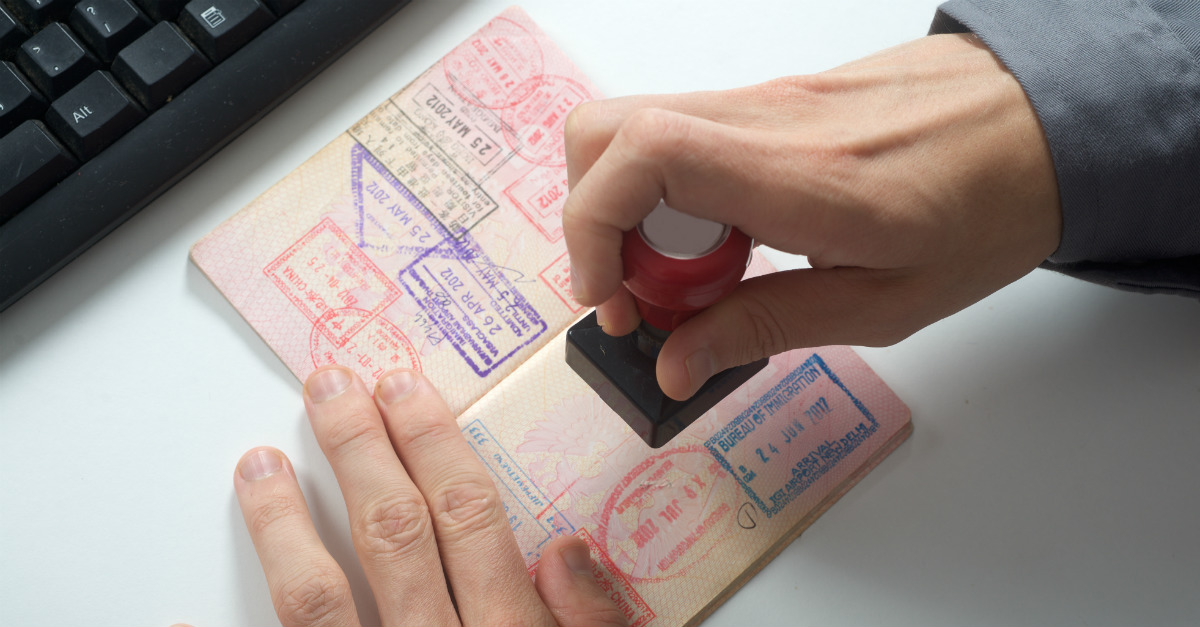 Passport stamps have always been a way to show off your travels to friends and family. The stamps have long been regarded as a time-honored souvenir of your time abroad.
Receiving stamps at customs has always been a routine thing for travelers. Just one more step before a traveler can start an adventure in a new country.
But, many countries are skipping the practice and opting for alternative methods to track travelers.
The future of foreign travel means less passport stamps and more efficient traveling practices. More and more countries are instead opting for more effective immigration and customs practices.
The alternatives to stamps include no stamps at all. Instead, the process may use landing slips for arrivals or biometric technology for self-service kiosks.
South Korea is one of the countries leading the change in travel customs. Over time, the country reduced the amount of passports they stamped for foreigners arriving and exiting the country. Eventually, they completely stopped stamping altogether.
Efficiency proved to be the biggest reason for their change. The new process could help reduce lines at immigration checkpoints and make it a smoother process for travelers.
South Korea isn't alone in this trend.
Other destinations, such as Hong Kong, Macau, and Israel have all ditched the passport stamps. The countries instead elected to issue landing slips as documentation to travelers. This saves travelers room in their passport and time in lines at the airport. Similarly, several countries, such as Brazil and Australia will omit stamps for their own citizens entering the country.
But, for many travelers, that stamp is still a point of pride and they aren't out of luck. If you really desire a stamp, you can request one or visit the tourism office for the symbol.
Disappearing stamps aren't the only changes to passport customs. Some airports have tried out facial scanning in place of the booklets. Other countries have decided to turn to machine-readable passports and RFID chip technology in hopes of reducing lines and increasing passenger travel efficiency. Biometric technology could quickly take over foreign travel procedures.
The technology has already improved immigration efficiency around the globe, but also helps with security. Passports are much more difficult to forge with these updates.
The RFID chip technology and self-service kiosks at airports reduce passengers' line time. According to Passport Info, "it takes less than two minutes to use the kiosk, and travelers who live together can be processed at the same time." The new process isn't perfect yet, but long, difficult immigration lines could become a thing of the past. After helping to improve passenger efficiency, more airports have decided to install extra kiosks. Miami International Airport added an additional 44 passport control kiosks in 2015 alone.
As passport stamps become scarce, travelers should expect to see a lot more self-service kiosks in the future.
For a foreign traveler, a new passport stamp has always been a bragging right and a sense of achievement. Some people love using the pages of their passport as a way of holding on to their travel memories.
The balance was perfect, as the stamps proved crucial for security. Governments and border control authorities relied on the symbols to monitor entry and exit for travelers. But, whether it's due to political reasons or technological advances, many countries are moving away from the old practice.
Even if stamps are disappearing, a passport is still necessary for a trip abroad. Are you in need of a passport, or any other travel documents? Passport Health can help! Call us at or check out any of our other passport and visa services.
Written for Passport Health by Brianna Malotke. Brianna is a freelance writer and costume designer located in Illinois. She's an avid coffee drinker and enjoys researching new topics for writing.