Passports and Visas service is temporarily suspended
Due to COVID-19 and the health of our employees, we will not be accepting new applicants at this time.
Is Mobile Passport Control the Future of Travel?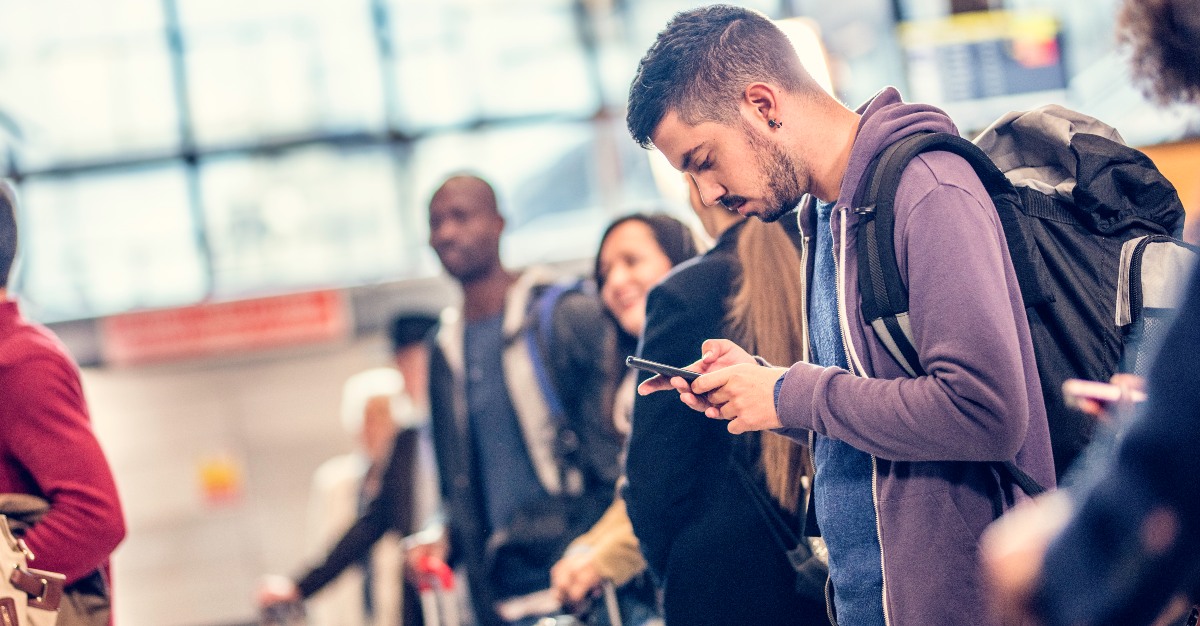 Traveling or not, we all rely on phone apps to help us get through the day. Whether that's to get some work or errands done or kill time at work, those applications have become a regular part of our lives.
When we are on the road, apps can be ever more important. They hold our boarding passes, hotel information and guide us through new cities. We may even use them to book a vacation with a screenshot. As technology improves, like for facial recognition in airports, they may also help with the long line at United States Customs and Immigration.
The new app lets U.S. citizens and Canadian visitors expedite their entry process into the U.S.
Put simply, the new app is a mobile passport.
More than convenient, the new Mobile Passport Control (MPC) could help avoid long lines at airports. So far, that's 25 airports in the U.S. all using the app for travel from many international destinations.
Like many of the best technological advancements, it could save money too. The app does not require any pre-approval from travelers and is also free to use. All that's need is an iPhone or Android device with an internet connection.
The passport has already saved many travelers plenty of time and money at the airport. Many have tried the Global Entry status, which offers quick entry into the U.S. through a special kiosk. International travelers may already know the downside of this shortcut: it costs $100 per person.
It also eases the busy process at CBP. Rather than focusing on both inspection and administrative duties, one of those tasks is largely taken care of. The customs officer can then spend more energy on just the inspection side.
According to The U.S. Customs and Border Protection (CBP), this is a novel change for travel. "The Mobile Passport is the first application authorized for eligible travelers with a smartphone or tablet to submit their passport information and to answer CBP-related questions prior to inspection."
How does it work?
Like every other app, travelers first need to download Mobile Passport Control.
You'll then be prompted to create a profile and enter your personal passport information.
Upon arrival in the U.S., travelers will complete the "New Trip" section. After selecting the arrival airport and airline, the traveler just needs to take a selfie and some CBP inspection-related questions.
When all that is finished, travelers will receive an electronic receipt including a QR code.
After those steps, travelers just need to go through their normal trip steps. Bring the passport, mobile device, and QR code to a CBP officer to finalize inspection and entry into the U.S.
The new app offers a great solution for Global Entry members and non-members as well. Cutting down on one of the worst parts of travel, the long lines, travelers could have more time on their getaway.
At the end of the day, you'll still need to speak with the CBP officer, but the app itself allows you to send the officer your biographic information. This allows them to determine your purpose and intent for travel in a shorter period time.
Do you have any other questions about your passport? How about needs for a travel visa? Passport Health can help! Give us a call at or take a look at any of our other passport and visa services.
Written for Passport Health by Jerry Olsen. He has over 15 years of combined experience as a writer and editor in Salt Lake City. Jerry's writing topics range from health care, travel, life science to medical technology and technical writing.