Passports and Visas service is temporarily suspended
Due to COVID-19 and the health of our employees, we will not be accepting new applicants at this time. If you are inquiring about an application currently in process through Passport Health services, please contact us via this form.
How Can Travelers Avoid Souvenir Scams While Abroad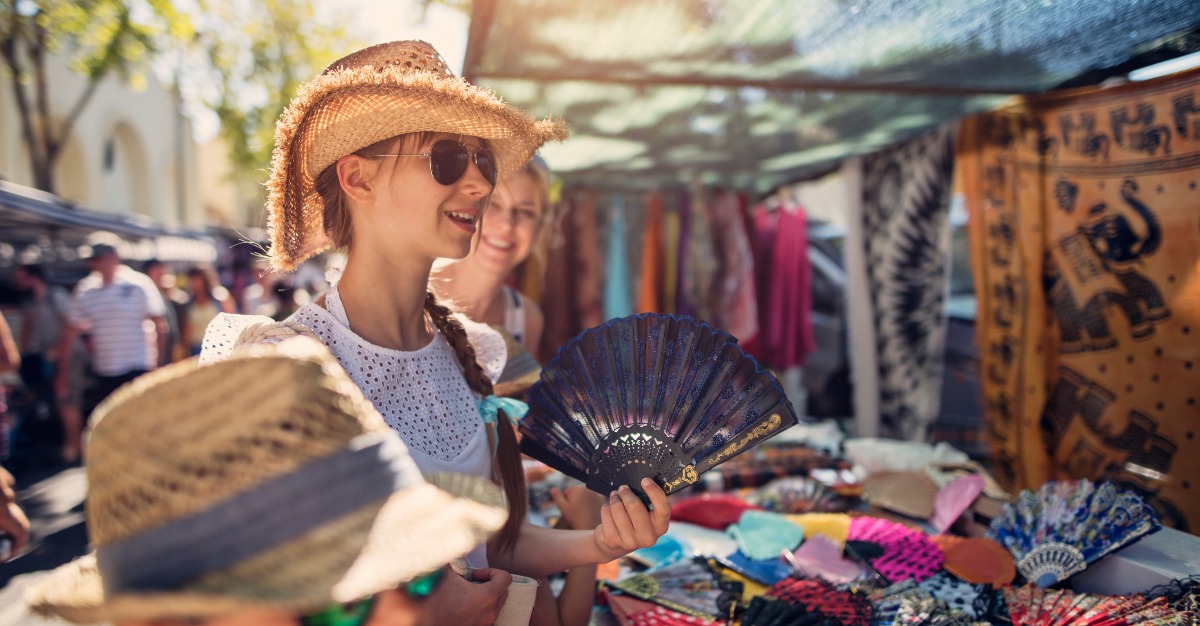 Our advanced technology has made it easy for scams to reign all over the place. Starting with the "Nigerian 419" Prince scams to the dating scams that sweep through emails, dating sites, and social media.
Unfortunately, souvenirs are no exception.
Souvenirs come in all shapes and sizes and serve as mementos, reminders of precious memories made during your travels. Whether you vacationed throughout the United States or toured exotic destinations like Asia, the Middle East, India, or Europe, people want to bring a piece of their trip home. There's often no easier way to do this than with a carefully selected, high-quality, authentic souvenir.
But, many of those memorable items come with some risks. From price to quality, many locals around the world try to take advantage of travelers looking for a souvenir.
Below are some of the most common souvenir scams. We'll tell you what to look for so that you can identify them and how to avoid them.
Accepting Wrong amount of "Cash"
Some countries have currency for the natives and a different one for tourists, which is at a much higher exchange rate. Travelers to Cuba, or China and other Asian countries might be familiar with this concept.
Now, it's true that they do have different currencies, but the differences are minimal at best. Worse, they may not be recognizable to a person who doesn't know the differences.
As a result, you pay for your souvenir and gladly take the change, not knowing that you were shorted and didn't receive the correct amount. This has a ripple effect because when you purchase your next item using the local currency, you think you have enough to pay for the merchandise, but don't.
Buying Overpriced Souvenirs
This is by far, one of the top scams for people traveling to foreign lands.
Vendors who participate in this kind of scam are souvenir shops located in extremely high traffic areas. Train and bus stops, guided tour drop-offs, and taxi stands appear to be the most high-risk regions for this hoax.
Shops and vendors position themselves so that they are in the direct live of vision for visitors and are the first attraction they see. While these shops are appealing because of their convenient location, the merchandise on their shelves are significantly overpriced.
You might think that you can't find these "one-of-a-kind" treasures anywhere else in the area, but are sadly mistaken. In fact, you can find the same souvenir just a short distance away. All you need to do is take a little more time, do a little more sightseeing, and you'll discover an identical souvenir at another vendor at a much more reasonable price.
"Breaking" or "Damaging" an Item
Locals and travelers to New York are likely acquainted with this scam. This is when the vendors line the streets with their tables. The stand operator can then claim that you brushed by and broke the merchandise being displayed. They can then condemn and accuse you, an unsuspecting passersby, of something you didn't do.
One of the other tricks of the trade is that shop owners ask you if you'd like to hold the item you're interested in. But, unbeknownst to you, the fragile object has been tampered with and literally falls apart in your hands!
The merchant can accuse you of breaking the item and require you not only pay for the merchandise, but for "damages" as well. You can insist that you didn't break it and refuse to pay for it, but that may likely work against you. So, in this case, the best advice is not to hold or touch anything in the store.
There are many scams out there, but the more you educate yourself about them, the less likely you'll be taken advantage of.
Do you need any other help or advice with an upcoming trip? How about an updated passport or new travel visa? Passport Health can help. Give us a call at or take a look at any of our other passport and visa services.
Written for Passport Health by Sabrina Cortes. Sabrina is a freelance writer with a Bachelor's Degree from Georgian Court University. She currently lives in the Smokey Mountains of western North Carolina.