Passports and Visas service is temporarily suspended
Due to COVID-19 and the health of our employees, we will not be accepting new applicants at this time.
What Travel Documents Do You Need for a Pet?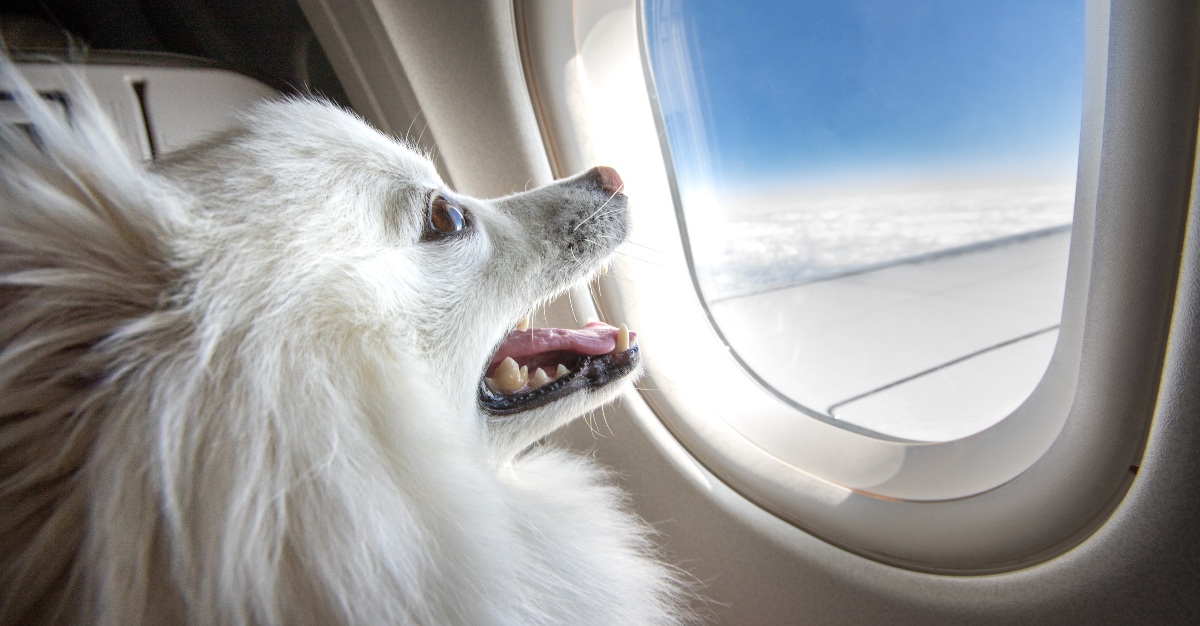 Are you planning on traveling with your favorite pet on your next vacation?
If you're a pet owner, you probably know (or at least have some idea) about the cost of kennels and pet sitters. It can make a pretty sizable dent in your wallet — especially when you're already planning a long trip.
But, many travelers opt for a different plan. They like to take their cat or dog along with them on the trip. After all, bringing your pet as travel partner not only helps cut costs, it also gives you the chance to spend some quality time with of your furry friends.
You probably have a plan for your own passport, but your animal companion needs one too. All pets traveling to and from the United States need a passport. Keep in mind, a "pet passport" in the U.S. refers to the extra documents you need to travel to other countries with your pet.
This rule doesn't apply if your pet was born and raised in a country the U.S. considers to be rabies-free for six months prior to your departure date.
While you may also plan for a trip to the vet before the trip, U.S. citizens must visit one certified by the U.S. Department of Agriculture.
The vet will provide the owner with the pet passport, composed primarily of all the necessary forms and devices needed for travel.
The following are the documents you will need when traveling with a pet:
Rabies Vaccination
Affecting both humans and animals, rabies remains a deadly risk in some of the world's most populated countries. Some states require a rabies checkup for your pet within a set number of days before travel.
For example, the U.S. enforces some stringent vaccination rules for dogs, cats, and ferrets. If these animals are older than three months of age, they must be vaccinated for rabies 30 days before entry. Make sure to check with both your departure and destination state before you travel.
Certificate of Veterinary Inspection
This is a signed document (or health certificate) from a veterinarian that states they have inspected the animal for diseases and overall health. These documents are usually valid for only a certain time, so check with your state to ensure yours don't expire before the trip.
Acclimation Certificate
This document shows regulations for hot and cold weather extremes while they wait to be placed in plane storage and while on the plane. Call your airline to find out if you need this type of document.
Depending on where you're traveling to and from, you may need a few other documents.
Confirmation of Feeding (food and water before the flight), a Live Animal Checklist (instructions for the airline handlers), and tranquilizer consent forms (from a veterinarian) could be needed.
If you're flying for that trip, a few other qualifications could come up. There are three different ways you can bring your pet with you on the airlines:
First, your pet can travel on the plane with you (in your cabin or in the cargo). Either way, the airline considers your pet as excess/accompanied cargo, and you'll be charged accordingly.
The second method involves booking your pet on a separate flight. This situation will cost you a cargo rate, which is much higher than excess baggage.
The third option is a licensed commercial pet shipper. These shippers act as a third party that takes care of every plane-related hurdle. As they do cover much of the process, commercial pet shipper can also cost a good amount extra.
Though several airlines allow you to travel with your pet, United Airlines bans several breeds of pets from flying. For example, several different breeds of dogs as well as large rabbits, piglets, and chickens cannot travel with you. Also, if your pet has health problems, he or she shouldn't be stored as cargo.
You now about a pet passport, but do you have your own travel documents ready for a trip? Passport Health can help! Call us at or take a look at any of our other passport and visa services.
Written for Passport Health by Jerry Olsen. He has over 15 years of combined experience as a writer and editor in Salt Lake City. Jerry's writing topics range from health care, travel, life science to medical technology and technical writing.