Passports and Visas service is temporarily suspended
Due to COVID-19 and the health of our employees, we will not be accepting new applicants at this time.
How to Spot a Fake Travel Visa Website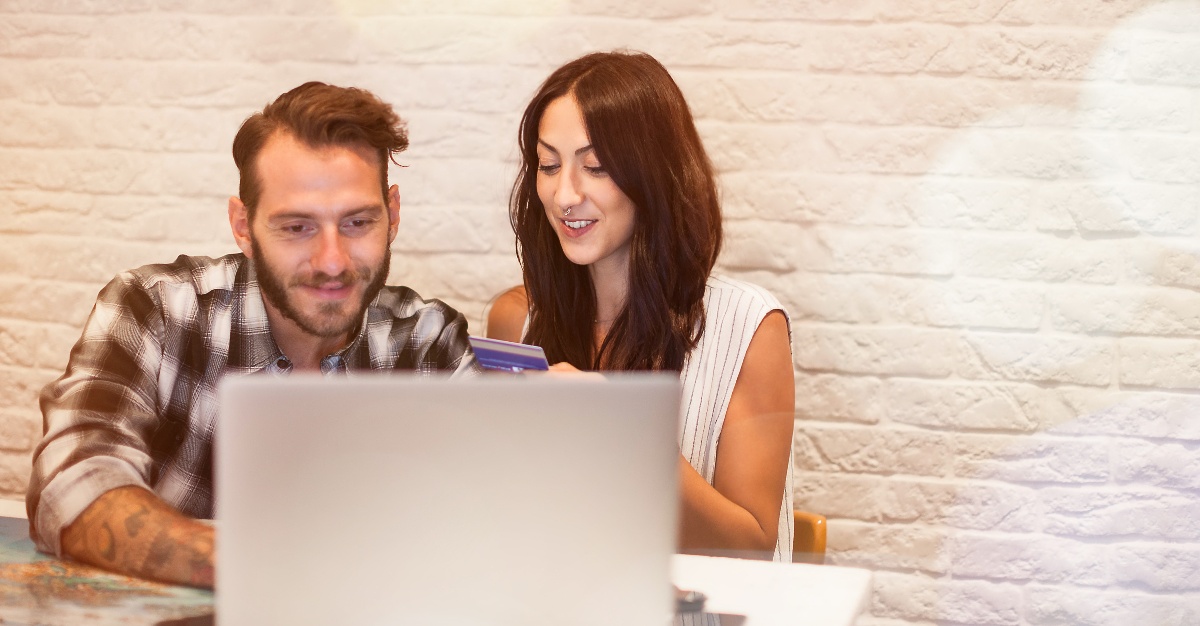 If you're planning a trip abroad for an extended period of time, chances are that you may need some sort of visa.
Each country has different rules, time guidelines, and processes to get the proper visa for your trip. Before the popularity of technology you used to have to do everything by paper. Travelers would then wait extended periods of time to receive all the proper documents before leaving.
Nowadays you can get visas online, which cuts back on the paper trail and time.
Unfortunately, in the past few years copycat websites have been on the rise. Millions of people have already been duped out of millions of dollars acquiring fake visas. The sites may even make these people pay for unnecessary services that are typically free from the government.
Where Do These Fake Websites Come From?
It doesn't take a lot for someone to copy a website and offer services eerily similar to real government services.
Some of these websites can be so convincing, they even fool experts. According to Cash Float, 29 percent of members in a consumer group couldn't differentiate between a real and copycat site.
A lot of the time these fraudulent websites charge double or even triple the usual amount compared to official government sites. Even worse, the websites may charge for services that are usually free.
How Common Are Fake Visa Websites?
In 2019 alone, there have been around 100 complaints of such sites throughout Australia according to an Australian travel site. These fake visa websites have stolen $5000 from some potential travelers.
It may be impossible to know how many of these fraudulent websites exist. Most complaints in this field don't get properly documented. Worse, some people might not even know they've been scammed. The Cambodian government gave some idea of how common these sites are with a letter in 2017. They reportedly found 17 sites that sold fake e-visas to foreign travelers at a much higher price.
How Can You Avoid a Fake Visa Website?
If you're unsure about the website at all, you should not provide personal information or submit payments.
Make Sure the Website Starts with a Safe Address
The main way to tell if a website isn't safe is to examine the actual web address itself.
To check if it is encrypted, see if the website starts off with https://, the "s" standing for secure. If it doesn't start with https:// then the website will be bogus and you should avoid entering any private information about yourself.
These fake websites are designed to appear very official. Expectant travelers from the United States might see images of the U.S. flag, White House, or Statue of Liberty to seem like a legitimate government website.
The End of the Web Address Should Also Be Official
But, another way to spot a fake government website is to see what the web address ends in such as ".gov" or ".org".
According to the U.S. Department of State, "sites ending in the '.gov' top-level domain suffix are official government websites." Even official government email addresses will end in ".gov". When receiving official correspondence that claims to be from the government, any website not ending in ".gov" should be considered unofficial.
Check the Websites on Search Engines
Many fake websites often pay search engines to be displayed at the top of search results. Instead of just clicking on the first few options of websites, scroll through the list to check each website listed. Official sites often appear further down the list of results since they don't need to pay for search listings.
If you're suspicious at all of a website, do a web search to see if anyone has reported any problems with that site.
Each country has different requirements for visas, so the earlier you plan for them the easier it'll be for you going through the visa process.
In a statement, the Queensland police in Australia addressed how some of these sites may differ. While many third-party sites do offer official visas, fake websites show credentials that all look real. Despite an official appearance, the fake sites will charge incredibly high prices without offering any visa.
These scams have been going on for years, but more and more travelers are taking care of their visas online. With many countries offering e-visas to make travel easier, the fake websites have a more opportunities. The scams will become harder to pinpoint and avoiding.
Are you in need of a travel visa for your own foreign getaway? Passport Health can help! Give us a call at or take a look at any of our other passport and visa services.
Written for Passport Health by Brianna Malotke. Brianna is a freelance writer and costume designer located in Illinois. She's an avid coffee drinker and enjoys researching new topics for writing.