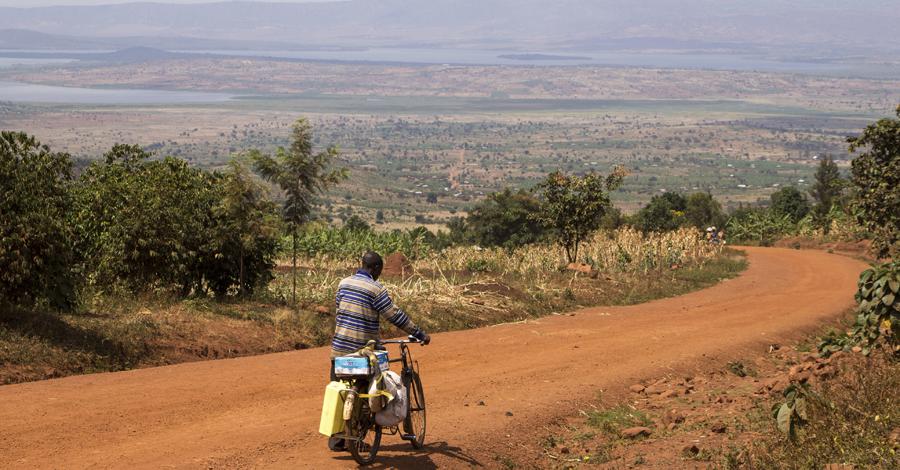 Rolling volcanic hills laced with hiking and biking trails sound like a landscape one would find in Hawaii or other Pacific Island chains, but, for one African country, these vistas are helping to reshape its national identity.
A mere twenty years ago, Rwanda was known for genocide. Warring factions slaughtered each other in a fight that left as many as 1 million people dead and the country filled with economic and political turmoil. Now, the war is a harsh memory, and the country is attempting to reach beyond it. Cycling has played a key role in this process.
Going to Rwanda?
Available at Passport Health today!
In the last few years, the Rwandan cycling team has made name for itself as one of the premier teams on the continent. In 2012, one of its riders participated in the London Olympics, and many on the team hope to enter the Tour de France in 2016.
Cycling has been a key part of African life for decades. With a lack of infrastructure in many regions, bicycles are often the only way to transport goods and people from one place to another. Many on Team Rwanda in fact started their cycling careers in bicycle taxis, but the team has now grown to international acclaim and attracted the notice of former Tour de France participant Jacques Boyer, the first American to have ever taken part in the race.
Boyer's work with the Rwandan government and individuals throughout the country grew cycling to where it is today, and he has helped establish various programs outside of professional cycling in Rwanda as well. Recently, the Congo Nile Trail opened. The trail covers 140 miles and provides an excellent opportunity to see the Rwandan countryside while having a cycling adventure.
Want to travel the CNT?
Get your travel documents through Passport Health today!
Winding through hills and valleys, the CNT also provides opportunities to see interesting cultures as you ride past and to participate in other activities like fishing and taking short hikes. Trips on the CNT can last anywhere from five to 10 days depending on speed and stops made for other activities.
Despite Rwanda's cycling tourism growth, the country is still very much in the developing category and has travel medicine requirements and recommendations. The country does have an entry requirement of proof of yellow fever vaccination. Hepatitis A, hepatitis B and typhoid vaccinations are also recommended. Malaria is present in Rwanda, and antimalarial medication is highly recommended, especially if planning to participate in an outdoor adventure activity such as traveling on the CNT. A rabies vaccine may also be recommended for this type of travel.
To learn more about what travel medicine requirements might be involved for your trip, see our travel medicine page or speak with a Passport Health Travel Specialist at .
Have you gone on a cycling adventure? We'd love to hear about it! Feel free to comment below or on our Facebook and Twitter pages.