Established Relationships Nurtured During Trip Abroad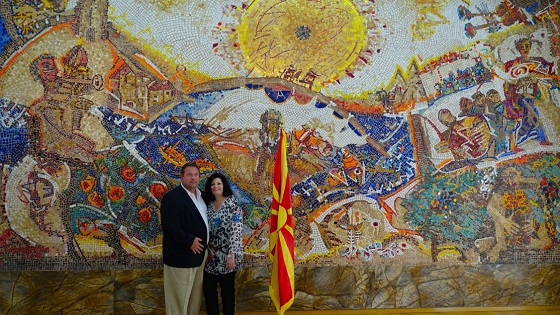 Name: Marcus Newton
Lives in: Chandler, AZ, USA
Destination: Balkans
Trip Date: May 28 – June 15, 2014
Founded by President Dwight D. Eisenhower at the 1956 White House conference on citizen diplomacy, Sister Cities International is a non-profit, non-partisan organization serving as the national membership organization for individual sister cities, counties, and states across the United States. President Eisenhower envisioned an organization that could be a champion for peace and prosperity by fostering bonds between people from different communities around the world. By forming these relationships, President Eisenhower reasoned that people of different cultures could celebrate and appreciate their differences and build partnerships that would lessen the chance of new conflicts. Sister Cities International advances peace and prosperity through cultural, educational, humanitarian, and economic development exchanges. It serves as a hub for institutional knowledge and best practices in the field of citizen diplomacy.
Marcus Newton, owner of Printing Specialists (an Arizona business for over 33 years), has been volunteering for the organization since 1986 and is currently the Vice President for the Sister Cities chapter in Tempe, AZ. He, his wife, and 16 other members of his local chapter recently traveled abroad to attend the Balkan Sister City Conference in Skopje, Macedonia. They also met with many mayors as they toured other Balkan countries in search of additional future Sister City relationships.
Did you visit any other countries in the area? If yes, which countries?
Macedonia, Albania, Serbia, Turkey, Montenegro, Croatia, Bosnia-Hercegovina
How did the daily life of the locals differ from the life you live back home?
There was not a noticeable difference among the daily life of the locals from ours. We met many locals and the only difference was language, but we are all faced with similar problems; the only slight difference may be intensity.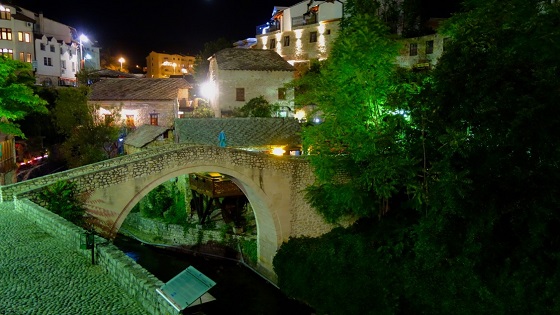 Did you eat any local delicacies or interesting foods during your trip?
We had many opportunities to eat the local delicacies and partake in cultural experiences. We were guests at many banquets hosted by various Eastern Europe cities that were often 4-6 course meals that lasted from anywhere of 3-4 hours in length. These lunches/dinners gave us an opportunity to not only converse with the locals, but also taste many of their beloved cuisine, listen and dance to their local music. Almost every day, we ate the local vegetables, meats and drank local beer/wine. In Skopje, we were guests at a local restaurant, in which the owner and chef personalized our menu after the local favorites. He cooked all of our food in a specialized wood oven. This specialized oven was the only equipment in his kitchen. The dishes he created were amazing! While we were in Albania, we did have a fish that only can be found in the great depths of Lake Ohrid of the Balkans. The locals informed us that the Queen of England is known to favor this fish and it is imported from the lake to her table.
How was the weather different than in Arizona? Was it challenging to acclimate?
The weather was absolutely wonderful. The only difference was the high humidity that we are not used to in Arizona. The sun shined every day and the waterway breezes cooled us off. When it was hot, many of our new local friends would help us find an area of "shadow" (that is what they referred to as shade) and joined us for a drink at many of the beautiful cafés.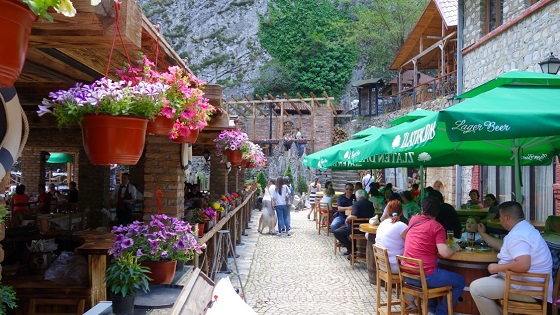 What was the most memorable experience during your trip?
The beautiful scenery, but most of all the opportunity to meet many new friends.
Did you find any cultural similarities between your destination and home?
Throughout our travels, we have learned that people are very similar no matter where they live. We all have the same problems (family, work, government and etc…). We have all loved, felt pain and laughed.
What was the most surprising thing about your trip?
The most surprising thing about our trip was the beauty of Serbia. Serbia was so clean, green, and blooming with flowers. It was amazing to see how the wine industry has flourished in the Balkan countries. We saw so many miles of vineyards along the Balkan coastline and countryside. We tasted many of the local wines and they were incredible. It was evident that the Balkans are serious about their wine.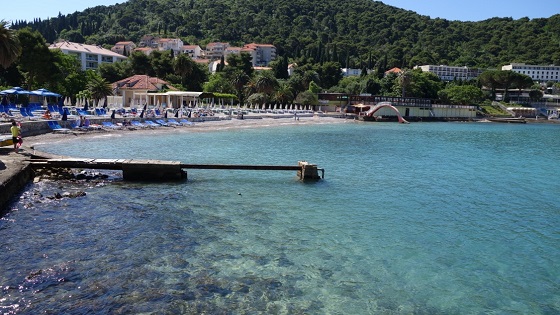 What places of interest or activities do you recommend?
Everyone must visit Istanbul, Turkey. It is an intensely beautiful country that is so rich with history. The restaurant, hotel and tourism service is outstanding.
How did your trip impact the way you view life abroad??
That communism was a huge failure and still presents many obstacles for many countries to overcome.
Will you be traveling abroad soon? Be sure you are healthy and fully prepared for your trip by scheduling a visit with a travel health specialist before you go.
Sister Cities International
Tempe Sister Cities Chapter
Passport Health blog- Doing Good Globally: Sister Cities International