From Japanese encephaltitis to typhoid and cholera, Passport Health offers a wide-variety of travel vaccination options. Vaccines are kept in-stock, helping you avoid making a second trip.
Did you know that proof of the yellow fever vaccination is required for entry into a variety of countries? The illness is spread by mosquitos and can cause symptoms including fatigue, aches all over the body, nausea, vomiting, chills and severe headache. Further problems, such as jaundice, bleeding, high fever and organ failure, could be both uncomfortable and very detrimental to your wellbeing.
In addition to taking antimalarial drugs, it's key to reduce your mosquito contact during hours and take other precautions. Passport Health also carries CDC and WHO recommended insect repellents for purchase for extra precaution.
Our nursing staff uses the most current information provided by the CDC, World Health Organization and other public health groups. They will assist you in making an informed decision on what you need and when to receive it.
Clinics and Additional Information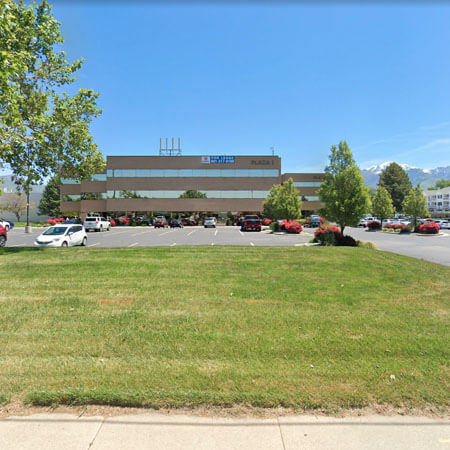 Passport Health's Utah clinics provide a wide variety of travel health services including typhoid and rabies immunizations. Click or tap below to see our locations in Utah.
Schedule an appointment today by booking online or calling .
Customer Reviews
"

Amazing!!

"

"We were so well informed for our upcoming trip to South Africa!!"
"

Good Clinic

"

"The clinic was very clean. The nurse was very professional and all the information was thorough and helpful."
"

Excellent service!

"

"I'm always amazed at the service they give. They are fast, professional and very informative. I got a lot of travel advice for free! I would highly recommend this company!"
"

5-15-19 Visit

"

"Chris explained everything in detail and was the utmost professional."

Submitted by:

Christopher
"

Fast and Professional

"

"Make an appointment and you'll be in and out quickly. The nurse is knowledgeable and professional."
"

Super helpful

"

"The staff are friendly and knowledgeable. It's the one-stop shopping place to go when planing to travel abroad."
"

Kind, welcoming and informative

"

"Everyone in this clinic was very kind and happy to help. They did a great job explaining the things I should be aware of while traveling."
"

Very Informative

"

"The visit exceeded my expectations. I needed a yellow fever vaccination e but got so much more information on the and knowledge during g my visit. My nurses we engaging and thorough."
"

Great, as always.

"

"This is my third interaction with Passport Health, and all three have been great. The RN was generous with her time and her experience, and I feel prepared for my upcoming trip. Many thanks."
"

Great Clinic

"

"Made appointment to get yellow fever shot for traveling to Nairobi for a safari Staff was professional and friendly."