A mosquito-borne disease found in South America and Africa, yellow fever is best prevented through vaccination. Some countries even require proof of yellow fever vaccination for entry.
Travelers' diarrhea, or Deli Belly, is a concern for many people. Food and water illness affects up to 70% of travelers. Regardless of where you're going, you're at risk for one of these gastrointestinal illnesses. Consider getting hepatitis A and typhoid vaccines. Keeping yourself healthy while traveling is possible with the aid of travelers' diarrhea kits and diarrhea cures (and with minimal bathroom breaks).
For businesses, it's always a priority to find methods to aid their workers. What better way to ensure their well-being than by ensuring that they are healthy? Among the many healthcare services provided by Passport Health are on-site flu clinics, biometric tests and other options for employers.
Clinics and Additional Information
Passport Health Beaverton Travel Clinic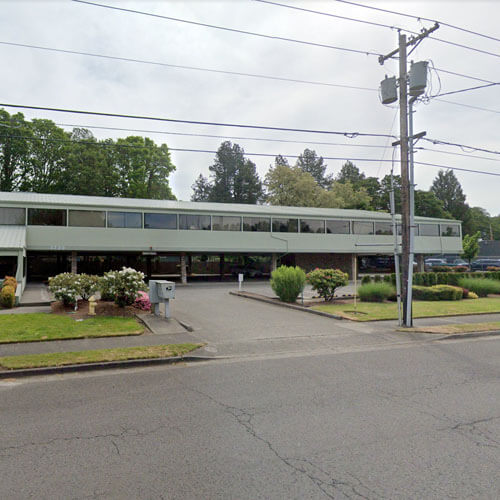 3720 SW 141st Ave Suite 202,
Beaverton, OR 97005
503-506-2800
Webpage
Passport Health's Beaverton travel clinic is located just south of Tektronix off Millikan Way. We offer typhoid, rabies and other key travel vaccines for your trip.
Schedule an appointment today by booking online or calling .
Our clinic is on the east side of 141st Avenue, south of Millikan Way. We are in the same building as Sheridan Tax and Accounting, just north of HM Motorsports.
Passport Health Portland Travel Clinic
1020 Southwest Taylor Street Suite 740,
Portland, OR 97205
503-757-3679
Webpage
The Passport Health Portland Travel Clinic is located just a block north of Shemanski Park across from the Central Library. We offer yellow fever, typhoid and other key vaccines for your trip.
Schedule an appointment today by booking online or calling .
Parking is available behind the building on Salmon Street.
Customer Reviews
"

Excellent Visit

"

"Very friendly doctor, and an excellent customer service. The nurse is very good and informed us on many vital health concerns."
"

Great Travel Health Clinic

"

"We had a great experience this morning with Passport Health. So appreciated the kind & pleasant staff, personalized information, thoroughness of staff and no-pressure approach. I also liked the opportunity to purchase travel wellness items on-site."
"

Great clinic

"

"Everyone at this clinic was very helpful. Linda was great and very knowledgeable. Walked away with helpful materials and I had great care in receiving my shot and meds."
"

Really professional

"

"This was such a pleasant experience. The nurse I dealt with gave me a ton of information regarding my trip and didn't push a bunch of vaccines that I didn't really need, saving me so much money. I appreciate the candor!"
"

Efficient and painless!

"

"My PH rep whisked me right in when I arrived, filled me in quickly on what I would need for my trip and then administered my shot. He gave me Insight into other medications and immunizations I should consider as well. Really, really appreciated how thorough he was"
"

Friendly and efficient

"

"My appointment was quick and informative. I could not have asked for a better experience. All of the vaccines were well explained and there was nothing that was forced on me."