Come to your local Passport Health clinic today for general travel vaccines including but not limited to: rabies, hepatitis A, yellow fever and typhoid. Our staff is well-trained and reliable.
Getting a prescription for malaria prevention is easy with Passport Health, which can send it to the pharmacy of your choosing. It's also our job to help passengers avoid mosquito-borne diseases like malaria, dengue or any other mosquito-borne illness by providing repellent, sprays and travel advise.
It's important to keep everyone in the company healthy all year long. Passport Health is here to help! Flu shots, TB tests, travel vaccinations and biometric checks can all be provided through Passport Health.
Details & Directions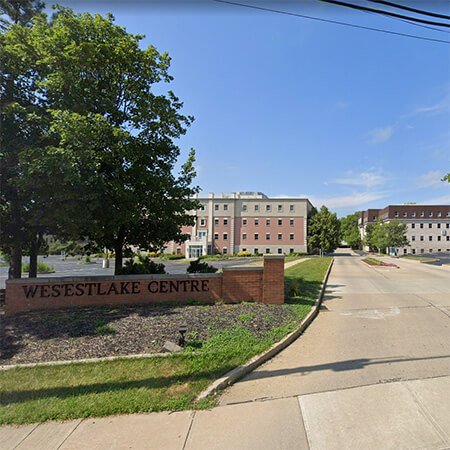 Just north of Center Ridge Road, near Clague Park, Passport Health's Westlake travel clinic provides vaccines, advice and more to help you travel safely.
Schedule an appointment today by booking online or calling .
Schedule Your Appointment Today
Customer Reviews
"

Amazing service

"

"Appointments were easy to make, associates were very nice and reviewed options and needs quickly and easily. Loved this service and will use in the future."
"

Friendly and Professional

"

"Each visit we have had a passport health has been great. They are all friendly and professional. They run on time and can answer any questions you have regarding travel health!"
"

Top Notch

"

"Very professional clinic. Staff was extremely courteous and friendly and the wait was very minimal. Answered any questions I had and discussed the vaccination and details. Would definitely recommend, and will use again in the future if needed."
"

Efficient and Informative

"

"The nurse I had was confident, efficient and quick and almost painless with the shots. I left knowing much more than I did before I went in despite the research I'd been doing on various vaccines."
"

Outstanding Service

"

"Came here because I needed Yellow Fever vaccine and Malaria vaccine for travel to Kenya and Tanzania. The RN conducted a very thorough review of recommended vaccines, also provided safety precautions when traveling, etc. I highly recommend this place."
"

Fantastic experience

"

"We had a terrific experience at passport clinic today. Very knowledgeable and great service"