Food is a human need that can always offer a wonderful taste of a new culture, but it often has the potential to be harmful. Hepatitis A, typhoid, meningitis and cholera are examples of food-borne diseases. Although careful choices are necessary, having vaccinations before traveling provides you with unbeatable security.
With yellow fever outbreaks on the rise, especially in Brazil, it's more important than ever for travelers to get the yellow fever vaccine, which can prevent symptoms including fever, vomiting, and muscle pain. Yellow fever can cause hepatitis in serious cases. Yellow fever vaccine is available at Passport Health Clinics, which are also approved Yellow Fever Vaccination Centers.
Travelers' diarrhea is the most common illness affecting international travelers. The symptoms include diarrhea, vomiting, cramping. It is caused by contaminated food or water and can last up to seven days. You can take precautions to prevent travelers' diarrhea by not eating uncooked food, taking antibiotics, oral re-hydration tablets, and taking DiaResQ. These are all available at Passport Health in our travelers' diarrhea kits.
Passport Health offers both individual and group preventive health services. It's not all about vaccines for travelers spending time abroad; there are onsite flu shots, TB testing, biometric screenings, and more available for you and your organization.
Details & Directions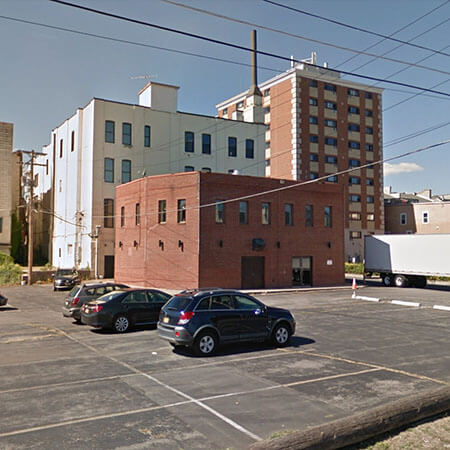 Passport Health's Geneva travel clinic is conveniently located at Franklin and Route 14, near the Geneva recreation area.
Schedule an appointment today by booking online or calling .
Schedule Your Appointment Today
Customer Reviews
"

Great Informational Service

"

"We learned everything we needed to about travel vaccines and what's recommended. It was nice having someone walk us through the process."
"

Great Service

"

"Knowledgeable staff, convenient location and great products available to ensure safe trouble free travel abroad"
"

Great service & thorough explanation

"

"Very good service as always. Good to know what you are getting on a consistent basis from a travel dr.! Were on top of the needs for our trip including shots, visas, etc. Highly recommend for people traveling overseas and want to ensure a healthy/safe trip"
"

Great Service and Nurse

"

"Jolene does a very thorough job and is very personable. She goes the extra mile to check the schedule and keep those patients who have seen her with her."
"

Great, as always.

"

"This is my third interaction with PPort Health, and all three have been great. Marissa was generous with her time and her experience, and I feel prepared for my upcoming trip. Many thanks."
"

Helpful Service

"

"Joline was thorough and very helpful in discussing the requirements for our upcoming travel to Africa. She covered what was required, what was recommended and what other options were available."