Cholera, hepatitis A and yellow fever are some of the most common travel vaccines; they aren't all recommended for the same destination. While hepatitis A is a worldwide disease, Japanese encephalitis is more common in rural Asia and the western Pacific. Ask a Passport Health team member about which vaccines are appropriate for you.
Traveling to a malaria-infested area? You're in good hands with Passport Health. For your antimalarial prescription, we'll call it in to the pharmacy of your choice and take care of everything. In addition, we provide mosquito netting, repellents, and guidance to visitors planning to visit areas where these bothersome insects are prevalent.
The CDC, WHO and other organizations supply our nurses with the most up-to-date information. They can assist you in making an educated choice about what you require and when you should obtain it.
Do you want to ensure that you and your employees are healthy all year round? Passport Health can help! Passport Health can help provide flu shots, TB testing, travel immunizations and biometric screenings for you and your employees.
Details & Directions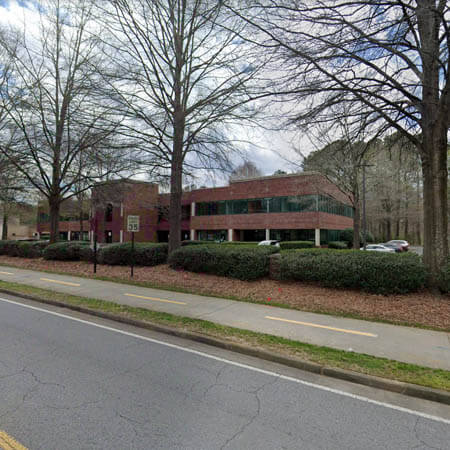 Passport Health Kennesaw Travel Clinic is conveniently located off Roberts Boulevard just south of Cobb County International Airport. We provide yellow fever, typhoid and other key vaccinations to help you travel safely, no matter the destination.
Schedule an appointment today by booking online or calling .
Schedule Your Appointment Today
Customer Reviews
"

Fabulous experience

"

"The nurse is a gem. Welcoming, professional and downright a pleasure to work with on our specific travel plans. She made recommendations and we had valuable discussions on our options and choices. I left Passport Health more calm about my upcoming travel."
"

Excellent Service

"

"Excellent service, and, care at Passport Health. The RN is wonderful!"
"

Very helpful clinic

"

"This clinic was very helpful and efficiently gave me the vaccinations needed for travel. I was grateful for the the knowledge and willingness to help!"
"

Efficient and very nice

"

"We had a family of 6 come in for a series of shots to prepare us for a safari. That's a lot of people…a lots of shots and it was done without error!"
"

Awesome experience!

"

"I could t have asked for a better experience at Passport Health. The lady who worked with me was extremely helpful, forthcoming and went above and beyond. She provided quick service as well and provided me with all necessary material"
"

Very helpful and knowledgeable!

"

"My first trip to Passport Health Clinic was very good. I was impressed with the knowledge of the representative with whom I met, and everything was explained, in detail. I feel much more at ease and prepared to safeguard my health as I go on my trip to Thailand!"