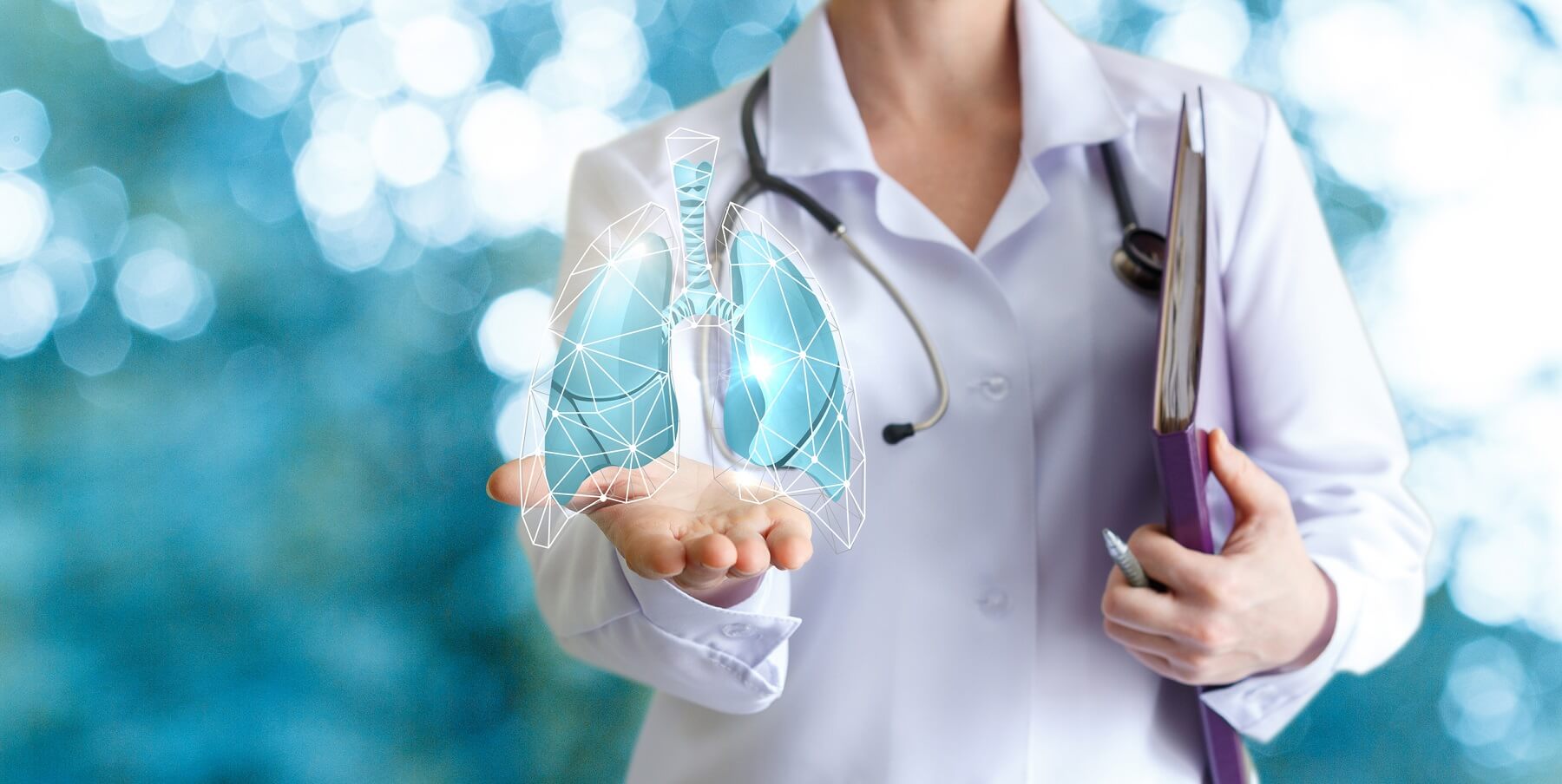 Respiratory Screening Panel
Including COVID-19
Acute Respiratory Infections (ARIs) are responsible for 4.25 million deaths annually and are the third largest cause of mortality in the world.1
The symptoms of viral and bacterial respiratory illnesses are often similar and may require testing to differentiate between them. Comprehensive molecular screening panels help clinicians accurately diagnose and appropriately treat their patients within an acceptable time frame.
Our nasal swab test looks for the DNA of 47 different pathogens causing infection of the respiratory tract. Because nothing is grown in a lab, results are sent to your primary care physician within 36 hours of testing, allowing your physician a more accurate and timely way to treat any infection. Your physician will know what harmful pathogens are present and in what quantities—providing you with a more specific treatment for your condition.
Testing with this panel has determined that more than 40% of patients that test positive for Flu or COVID19 virus also have a significant bacterial infection that requires treatment with antibiotics. These co-infections can make outcomes worse. Treating and eliminating these harmful pathogens prior to or while being exposed to a viral infection should also allow the body to respond more effectively.
The test is a simple nasal swab performed in office or curb-side by a trained health professional. Insurance is accepted and submitted by the laboratory. The only out-of-pocket cost is the standard co-pay/office visit fee at our office.
Appointments are limited. Please call our office to schedule an appointment for your screening.
1 Ferkol, Thomas & Schraufnagel, Dean (2013). The Global Burden of Respiratory Disease. ATS Journals, Vol. 11, No.3.
Respiratory Testing Panel Menu
Viruses
Adenovirus 1 & 2 Alpha
Adenovirus 1 & 2 Beta
COVID 19
Coronavirus 229E
Coronavirus HKU1
Coronavirus NL63
Coronavirus OC43
Cytomegalovirus (HHV5)
Enterovirus D68
Epstein-Barr virus (HHV4)
Human Bocavirus (HBoV)
Human Herpesvirus (HHV6)
Human Metapneumovirus
Influenza A virus (Pan)
Influenza A virus H1-2009
Influenza A virus H3
Influenza B virus
Morbillivirus Measles
MERS-CoV
Epidemic Parotitis (Mumps)
Parainfluenza 1
Parainfluenza 2
Parainfluenza 3
Parainfluenza 4
Parechovirus
Respiratory Syncytial Virus A
Respiratory Syncytial Virus B
SARS-Coronavirus
Varicella zoster virus (HHV3)
Bacteria
Bordetella (PAN)
Bordetella holmesii
Bordetella pertussis
Chlamydophila pneumoniae
Coxiella burnetii
Haemophilus influenzae
Klebsiella pneumoniae
Legionella pneumophila
Moraxella catarrhalis
Mycobacterium avium complex
Mycoplasma pneumonia
Pneumocystis jirovecii
Pseudomonas aeruginosa
Staphylococcus aureus
Streptococcus agalactiae (group B)
Streptococcus pneumoniae
Streptococcus pyogens
Fungi
Aspergillus fumigatus
Clinical Advantages
Prevents Delays in Diagnosis & Treatment (*24 hrs. Post Lab Arrival)
Detects Polymicrobial Infections Simultaneously
Unaffected by Concomitant Medications
Reduces Unnecessary Drug Exposure and Adverse Events
Decreases the Progression and Spread of Infection
Provides Up-to-Date Regional Sensitivity & Susceptibility Patterns
Improves Selection of Narrow-Spectrum Antibiotics
Prepares Clinicians to Make Cost-Sensitive Treatment Decisions