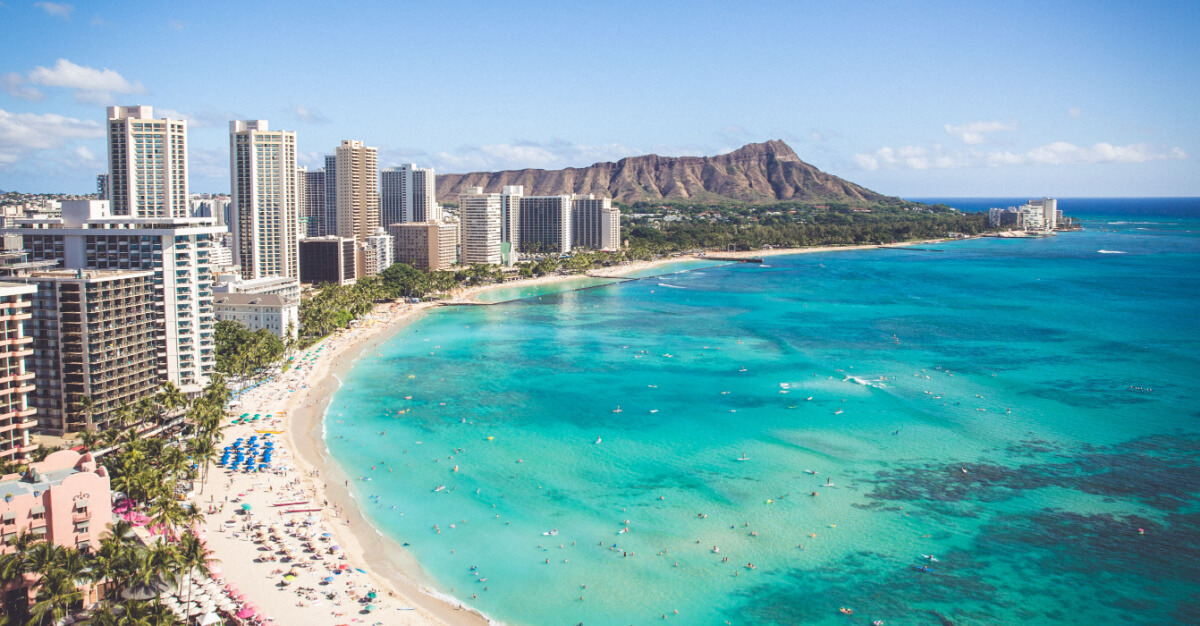 If you are looking for a new destination for relaxation and exploration, Hawaii is an excellent choice. Before heading anywhere, it is always beneficial to prepare a packing list to remember important items. Whether you are staying in Hawaii for a weekend or two weeks, here are some essentials you need for your trip to Hawaii.
General Climate & the Best Time to Visit
Hawaii has a tropical climate that is usually sunny and warm. Temperatures range between 70 degrees Fahrenheit to 85 degrees Fahrenheit throughout the year. There is some variation, but you can expect the weather to be hot often.
There is also humid weather (average humidity is between 65 and 75% all year long). In the rainy season, it can be very muggy. However, if you want to go somewhere that does not have drastic weather changes, Hawaii is a stellar option. Keep in mind that some places are better to visit at certain periods than others. For example, the best months to visit Oahu are April, May, September, and October. The weather is warmer, crowds are smaller, and more perks are available.
Health Precautions
While traveling, you should always take precautions to protect yourself from numerous diseases. While COVID-19 remains a concern, the flu, common cold, whooping cough, and other illnesses are risks to you while venturing to new territory. To stay safe, bring along these items:
Disinfecting wipes
Hand sanitizer
Masks (Some areas still have mask mandates. Pack several just in case you go somewhere that still requires visitors to wear masks.)
Personal medicine
Travel HEPA air purifier
Sunscreen
These items are some of the first things you should pack for Hawaii. Your health is vital, and you should prepare yourself as much as possible for exposure to infections.
Clothing
Shorts, capris, breezy tops, tank tops, swimsuits, and sundresses are comfortable materials for the tropical weather. Since Hawaii is a causal family travel destination, you do not have to worry about packing heels or cocktail dresses.
Toiletries
Save your money for souvenirs and other goods in Hawaii. Bring these toiletries along with you:
Shampoo and conditioner
Toothbrush and toothpaste
Floss
Lotion
Deodorant
Brushes and combs
Hair ties
Feminine products
Travel-size laundry detergent packs
You may find that hotels offer most or half of these toiletries, which means you have fewer things to pack. But anything concerning your hair, clothing care, or feminine products should always go in your luggage.
Entertainment & Technology
You never know what you may want or need to do while in Hawaii. Ensure you have materials that can help keep you occupied and get tasks done. Some examples are:
Waterproof or underwater camera (GoPros are better for underwater footage)
Laptop (if necessary)
iPad
Deck of playing cards
Extra power packs
Things To Leave at Home
You may feel tempted to stuff everything in your suitcase, but you can leave several items at home. High heels, dressy clothing, beach towels, and floatation devices are unnecessary. Plus, you will free up some space in your duffel bag.
It may seem difficult at first, but the more accustomed you get to packing essentials, the fewer extra items you have to worry about bringing. If you follow the order of packing essential to least essential, you lower the risk of forgetting anything.
If you're planning to visit some of the world's most stunning sites, Passport Health can assist you in getting started. Call 937-306-7541 or book online to schedule your appointment today.
Written for Passport Health by Shelbi Jackson. Shelbi is a freelance writer from Illinois. She enjoys writing about various topics from health care to music and book reviews. In her free time, you can find her at a live event, taking a stroll outside, or playing with the family dogs.