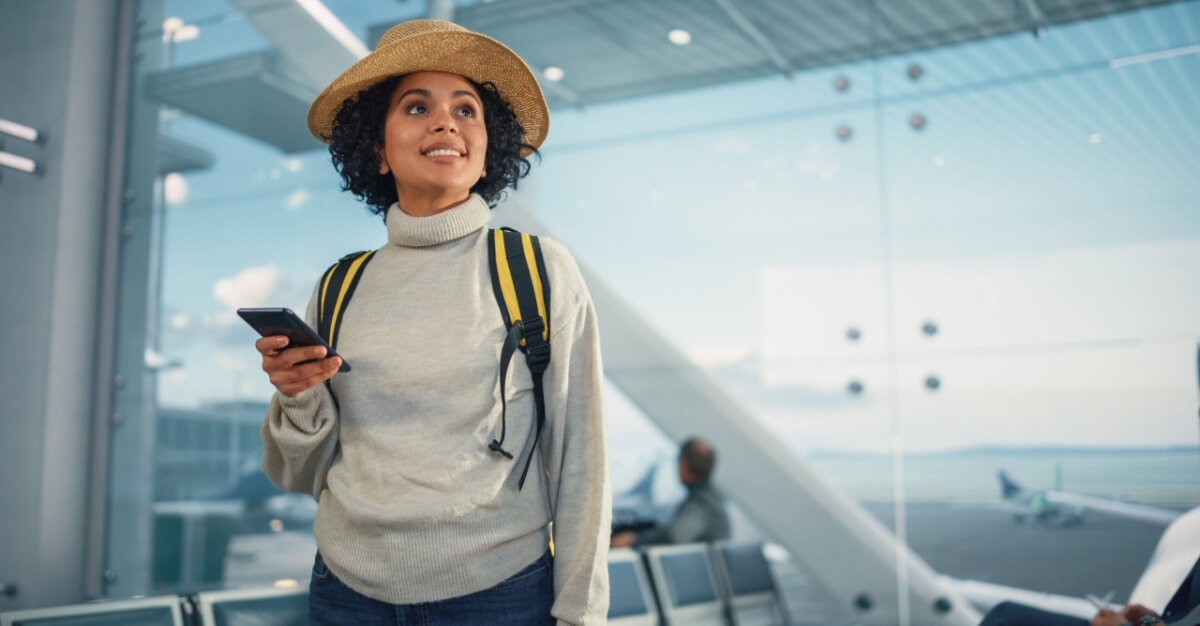 In this day and age, we always have our phones with us, especially when we travel. Your phone can do a lot of amazing things. But there are applications out there for those traveling internationally that can help with all different kinds of things. From finding accommodations to the best trails to hike, and even where to eat and how to manage your money, there's an app for that.
Hotel Tonight
One of the best applications for booking a hotel, Hotel Tonight is great for spontaneous travelers, as it allows you to book the same night, or up to seven days in advance. It categorizes hotels into levels like basic, luxe, and more. They have a nine-level rewards program that after unlocking certain levels can even earn you things like cheaper rates, credits, and even a free in-app concierge. If you're thinking about taking that trip, this app can help you find the best accommodations.
Skyscanner
It can be hard to find a flight to your destination at a decent price. That is where Skyscanner comes in. The app is an aggregator that allows you to search up to 1,200 different websites to find the cheapest flight for you. They have also recently added other functions to their website, and you can find cheap car rentals and hotel rooms as well.
Mobile Passport
The one document that you definitely need to get into another country has gone digital. You still need your physical passport for airport staff to look at. But Mobile Passport allows you to upload all of your passport and customs information to the application. You are then given a QR code that an agent will scan along with looking at your passport. Oh, and the best part is that mobile passport users are given a dedicated line, and it is typically much faster than the general line.
TripIt
With flights, car rentals, hotel stays, and more, it can be hard to keep track of all of that information. You don't want to be sifting through your e-mail in the airport trying to find the ticket. TripIt helps to keep everything organized, all in one place. The platform is easy to use, and once you have uploaded all of your documents, it creates a comprehensive itinerary for you.
ICEContact
When you are traveling, it is important to make sure that your emergency contacts are notified if you need help. This is where ICEContact comes in. You can create an instant message, and if you need help, you can send that pre-composed message to your ICE contacts. You also have the option to create a delayed message. For example, if you are going on a hike, or surfing the waves, you can send a message to your ICE contacts letting them know where you'll be and what you are doing. It also offers GPS tracking the whole way. The best part is that even if your phone dies or you lose service, your message is guaranteed to be delivered.
Passport Health
Don't forget to download the Passport Health application. In it, you can find your travel documents, past medical visits, and history, and keep track of upcoming appointments. It is available on both the App Store and Google Play.
There are so many travel applications out there, these are only a few. You can research more and find some incredible travel applications out there.
Jennifer Passmore is a stay-at-home mom, writer and beader. She loves creating art with her words and through her jewelry. She is also a passionate mental health advocate. You can find more writing at her website Positivity In Pain.