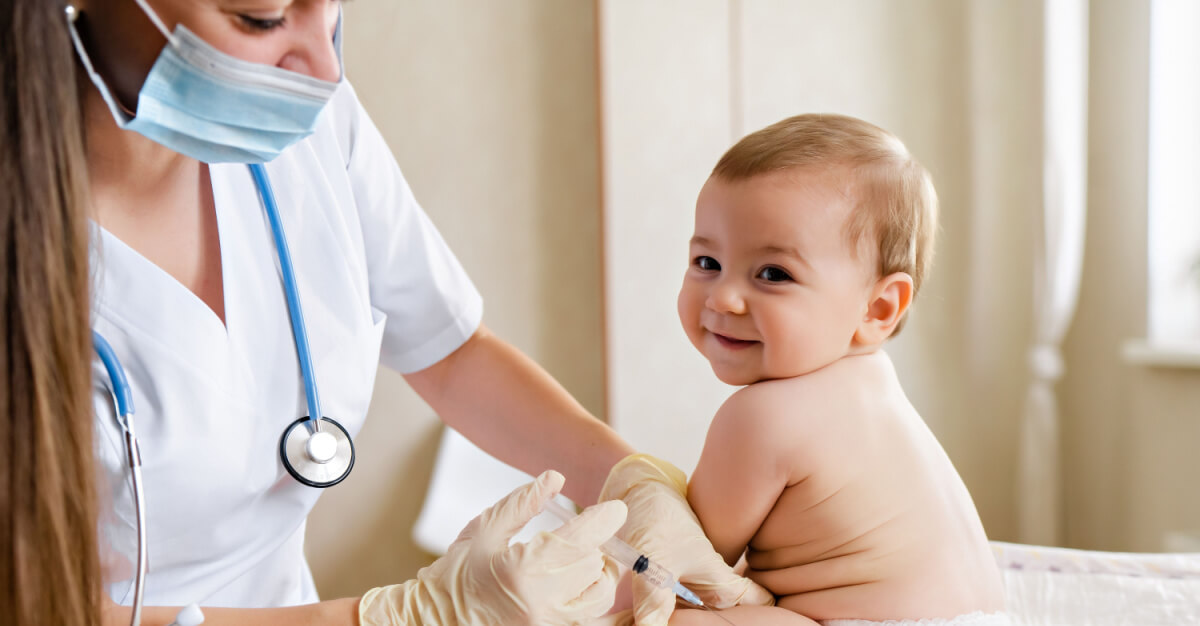 Typhoid fever is a life-threatening infection that still manages to affect populations across the globe. The World Health Organization (WHO) estimates that anywhere between 11-20 million people get infected each year. There are currently two vaccines available to help prevent typhoid fever. One is administered orally, while the other is an injection. Despite both vaccines being available, they do have age requirements and require booster follow-ups. A recent study has shown promising results of a pediatric typhoid vaccine holding its effectiveness for up to 3 years.
Brief Look at Typhoid Fever – Symptoms and Treatment
Caused by the bacterium Salmonella Typhi, typhoid fever is typically spread through contaminated food or water. While only a lab test can confirm the infection, there are a few symptoms to look for if you suspect typhoid fever. The main sign is a sustained fever, meaning the fever does not come and go, of up to 103-104 °F. Along with a high fever, other symptoms include a cough, diarrhea or constipation, stomach pain, loss of appetite, headache, or overall weakness. In some cases of typhoid fever people can develop a rash that is made up of flat, rose-colored spots. If you suspect typhoid fever, it's important to contact medical help. There is the potential to develop further health issues or even death. It should not be taken lightly, roughly 128,000 – 161,000 cases of typhoid fever result in death. Once confirmed, antibiotics are used in treatment. However, there is an increasing rise in antibiotic-resistant strains. With this in mind, the longer a vaccine can provide protection, the better.
Currently children ages two and up can receive the injection of Typhim Vi in the United States and the Centers for Disease Control and Prevention (CDC) recommends a booster shot every two years. A study published in September 2022 in The Lancet Global Health, has shown that the typhoid vaccine could provide immunity for up to 3 years. The study provides evidence of "safety, tolerability, and immunogenicity" for children ages 9 months to 12 years for up to 3 years. Before this, vaccines have only shown protection in children for up to 2 years, which means a steady routine of booster shots or risking being unprotected against typhoid.
There have been very few clinical trials of typhoid conjugate vaccine (TCV), making this one very important to the advancement of typhoid vaccines given to children. The study took place in Malawi and involved 631 children ages 9 months to 12 years. The children had no chronic health conditions and were divided into two groups. One group received an injection of TCV while the other group received a vaccine for "meningococcal serogroup A (MCV-A) conjugate, which is routinely used in Africa as a control". Both groups were then followed up with and blood samples were collected at different date markers. Co-author of the study and a professor of pediatrics at the University of Maryland School of Medicine, Matthew B. Laurens, MD, MPH, explained the importance of the study's results, "a vaccine that you can give to this younger population allows for earlier protection and also allows for an immune response that is potentially quite long-lasting. All of that was really promising".
There are many benefits of having a vaccine that provides a longer protection period and can be administered earlier. First off, more of the high-risk population can be vaccinated, providing more herd immunity in areas where administering vaccines may be difficult. Secondly, many children, no matter their age, dislike shots. By having a longer time in between the initial vaccine and a booster shot, it would be easier on the child. Along with this, the vaccination schedule for areas that need vaccines the most could be relieved by the burden of the number of vaccines needed. While Laurens points out that we still need more information before policymakers and health officials can approve and add this vaccine to the routine list, the study's results show a promising future for children everywhere.
Typhoid vaccines are not 100% effective and you should discuss your vaccine concerns with your doctor. Along with this, they lose their effectiveness over time, so you may require a booster shot before traveling. If you are traveling to an area known for typhoid fever, you should take extra precautions. This includes practicing safe eating and drinking habits such as avoiding ice and raw vegetables or fruits that cannot be peeled. The CDC recommends that when you travel to remember to "boil it, cook it, peel it, or forget it" as an easy way to remember to practice safe habits. If you are interested in vaccination for you or your child, discuss your options with your doctor. With the recent study, there's a chance that your child will be able to receive fewer shots over the years while still being protected from infection.
Passport Health offers typhoid vaccination at all locations to help keep you protected. Call 937-306-7541 or book online to schedule your appointment today.
Written for Passport Health by Brianna Malotke. Brianna is a freelance writer and costume designer located in Illinois. She's an avid coffee drinker and enjoys researching new topics for writing projects. Her site can be found here.