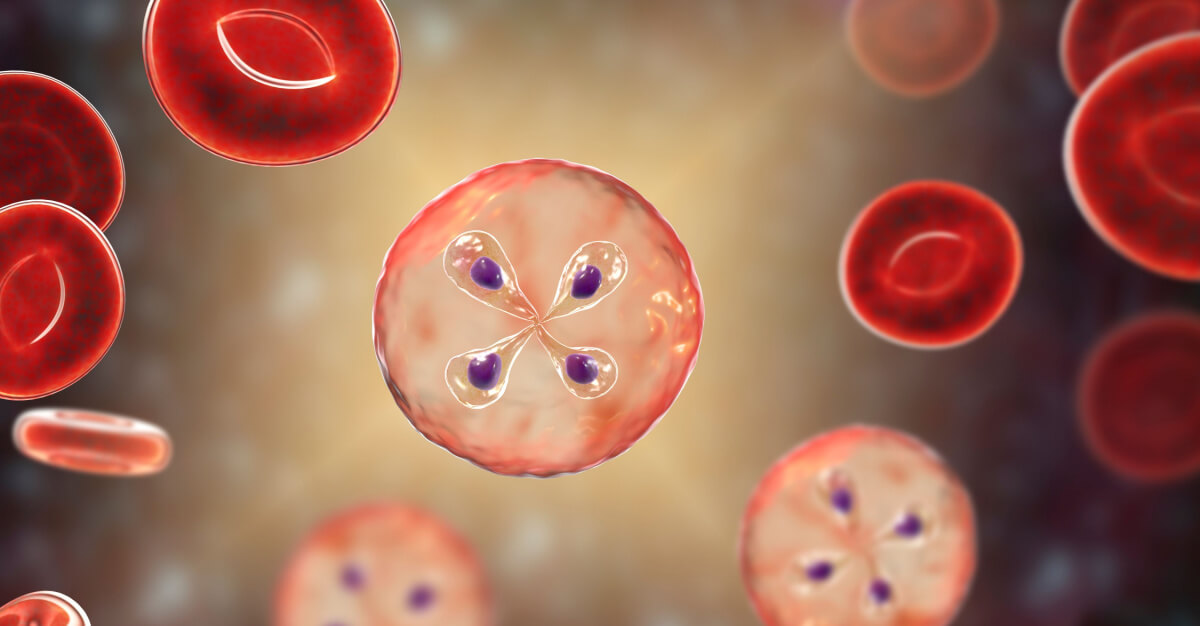 Babesiosis is an infectious tick-borne disease that comes from protozoa, which are microorganisms. There are over 100 species of Babesia, common in animals like deer, mice, horses, cats, and dogs. Only two strains of Babesia are known to infect humans. Recently, cases of babesiosis have more than doubled in some Northeastern states between 2011 and 2019. Many people who develop babesiosis are asymptomatic, while others experience flu-like symptoms (chills, sweats, and muscle aches). People with compromised immune systems or other risk factors are at risk of having severe or fatal cases. The disease was rare for decades in the United States but is now endemic in 10 states in the Northeast and the Midwest. Experts are trying to determine why cases are climbing.
Theories & Rising Cases
The influx of babesiosis cases may be due to rising temperatures and the growing population of deer. These are two factors that help ticks thrive. Babesiosis results from parasites that occupy themselves in mice and other rodents. Poppy-seed size black-legged ticks – also known as deer ticks which can transmit Lyme disease – can spread the disease to humans after feeding on infected mice. Also, the parasites can be transmitted via blood transfusions. Hence, the Food and Drug Administration advises screening donated blood in specific states. The first person known to be infected with babesiosis in the United States occurred in 1969 in Massachusetts. Today, most cases are in the Northeast and upper Midwest in the spring and summer.
A New Study & Growing Deer Population
In a new study, researchers examined 16,174 babesiosis cases reported in 10 states between 2011 and 2019. Solely in 2019, there were more than 2,300 cases. That is more than twice as many as in 2011. The disease was prevalent in New York, Massachusetts, and Connecticut, which usually tallied hundreds of cases yearly.
However, the trends illustrated regional differences. The number of annual cases in two Midwestern states (Minnesota and Wisconsin) was steady. Conversely, in eight Northeastern states, cases increased dramatically over that period, with the most significant increases in Vermont, Maine, New Hampshire, and Connecticut. The increase in those three states is important since it proves the disease is heading north, and the reason is likely due to climate change.
A growing deer population may also factor in the rise of babesiosis. Deer do not carry the parasites that cause the disease, but they are the preferred food source for adult ticks. That means the number of ticks magnifies, and many more will survive. Also, more females will lay eggs. There is no clear data on why Midwestern states have not encountered the same rise in cases. However, experts note the disease has been less common there than in the Northeast.
Treatment & Prevention
Antimicrobial drugs can treat babesiosis. Other things you can do to shield yourself are avoiding tall grass and underbrush, wearing long pants, and using tick repellant. It is crucial to take these steps in areas where babesiosis is endemic. Daily tick checks help people notice and remove ticks before arachnids transmit the parasite.
With the right tools and vaccines, you can prevent yourself from contracting a tick-borne illness. Make sure you are prepared with Passport Health. Call 937-306-7541 or book online to schedule your appointment today.
Written for Passport Health by Shelbi Jackson. Shelbi is a freelance writer from Illinois. She enjoys writing about various topics from health care to music and book reviews. In her free time, you can find her at a live event, taking a stroll outside, or playing with the family dogs.