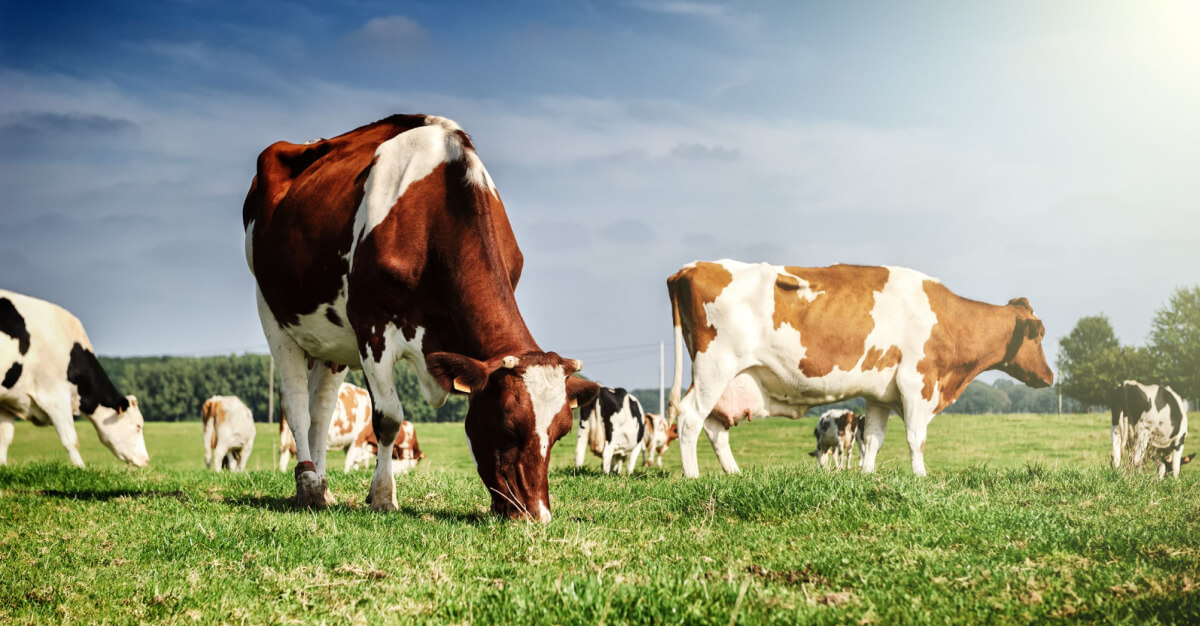 The world no longer lives in fear of smallpox infections. The disease has taken around 300 million human lives throughout its reign of terror. But on May 8th, 1980, humanity breathed a collective sigh of relief: scientists announced that smallpox had been eradicated.
As incredible as the news was, how did humans get to this point? Believe it or not, we couldn't have done it without the help of cows. The link between smallpox and cowpox piqued the interest of many scientists, and with some trial and error, they could develop an effective vaccine. And it all started with a piece of historical gossip.
Rumors started to circulate about milkmaids and smallpox. The whispers said that while the milkmaids contracted cowpox, they didn't get smallpox. Cowpox is a milder version of smallpox, but they come from the same family.
In 1790, a scientist named Edward Jenner put these stories through the wringer of the scientific method. He extracted pus from a cowpox infection and injected it under the skin of a nine-year-old boy. When the boy was later exposed to smallpox, he seemingly wasn't infected.
Jenner wasn't the first to experiment with this method; many other countries developed their own procedures that came from a similar concept. However, some of these approaches were risky, while Jenner's was relatively benign. When his experiments showed such promise, more research around the cowpox-smallpox connection began.
Inoculations using cowpox pus as a base became increasingly popular. Despite their life-saving characteristics, not everyone was thrilled about the introduction of the smallpox vaccine.
Some took umbrage with the chance of death, however slight, saying it wasn't worth it. Others said it interfered with their religious beliefs, and anti-Semitic groups went as far as to say that the vaccine was a conspiracy by the Jewish community to cull the German people.
Moderate backlash aside, science powered through, and by 1950, the world had the modern smallpox vaccine formula. The new formula emulated the smallpox virus with a poxvirus named vaccinia, which was much easier for the body to recognize and fight off. The distribution of this vaccine was widely successful; the last recorded case of smallpox was in 1977, and the WHO declared it eradicated in 1980.
Without cows and curiosity, the world might still live in the shadow of smallpox. The vaccine spearheaded by a town gossip all those years ago is still valid, as it's now a frontline fighter in the effort to help protect against similar viruses like monkeypox.
Jenner's discovery might prove that while you can't always believe what you hear, even the most far-fetched ideas can help change the course of history.
Whether it is required vaccines for your trip or routine immunizations, Passport Health is here to help. Call 937-306-7541 or book online to schedule your appointment today.
Written for Passport Health by CJ Darnieder. CJ is a freelance writer and editor in Chicago. He is an avid lover of classical music and stand-up comedy and loves to write both in his spare time.