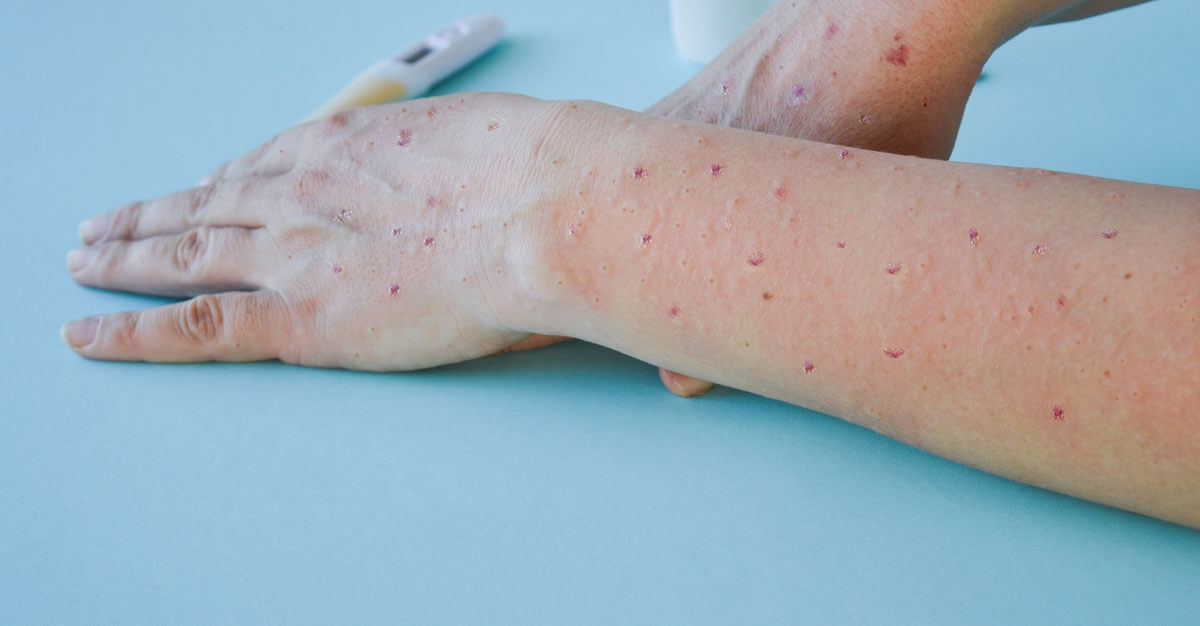 Smallpox and chickenpox may have "pox" in their names, but these diseases have many differences.
Chickenpox is common among children today, even with a vaccine available. Smallpox was eradicated in 1980 by the World Health Assembly.
People infected with smallpox experienced a high fever and developed a skin rash that could leave permanent scars. Most would recover, but about 30% of cases resulted in death.
The way in which chickenpox and smallpox overlap is in the first two to three days of the development of the rash. The signs and symptoms can be almost impossible for non-medical personnel to distinguish in the early stages.
Before the chickenpox vaccine, there were about 4 million cases a year. Thousands of those cases resulted in hospitalization. Since then, both cases and hospitalizations have decreased.
Chickenpox is caused by the varicella-zoster virus (VZV) and spreads easily from person-to-person. According to the Centers for Disease Control and Prevention (CDC), chickenpox is highly contagious. If one person contracts the virus, up to 90 percent of those close to them may become infected.
Chickenpox is usually mild and uncomfortable, but it can be serious. Symptoms include a fever, headache, and loss of appetite. Individuals who are immune-compromised may experience more serious symptoms. Most treatment involves relieving symptoms, calmine lotion for itching for example. Vaccination is the best form of protection against chickenpox.
Similar to smallpox, those infected with chickenpox will develop a blister-like rash. This itchy rash will first appear on the chest, back, and face before spreading to the rest of the body. The chickenpox rash tends to develop faster than that of smallpox. It is usually on the trunk of the body, avoiding the palms and soles.
The rash associated with smallpox may start in the mouth or on the face and then spread over the body slowly. The pustules can be painful and will blister and scab over. In smallpox the pocks from the rash distribute more on the extremities and are found on the palms and soles.
Outside of the rash, the other initial symptoms include a high fever, fatigue, back pain and possible abdominal pain or vomiting. There are approved antiviral drugs to treat smallpox and there is a vaccine available. But, vaccination is only recommended for those in high-risk situations such as laboratories.
While both illnesses are highly contagious and fairly similar for the initial couple of days, chickenpox and smallpox have many differences. This includes the speed of the rash's development, the placement of the rash and the death rate for the diseases. When there is a death from chickenpox, which is rare, due to the two illnesses rash resemblances, smallpox tends to be suspected and tested. Since smallpox has been eradicated for over forty years, potential cases are taken very seriously.
Passport Health offers chickenpox and other key vaccinations to help you stay safe at home and abroad. Call or book online to schedule your appointment today.
Written for Passport Health by Brianna Malotke. Brianna is a freelance writer and costume designer located in Illinois. She's an avid coffee drinker and enjoys researching new topics for writing projects. Her site can be found here.