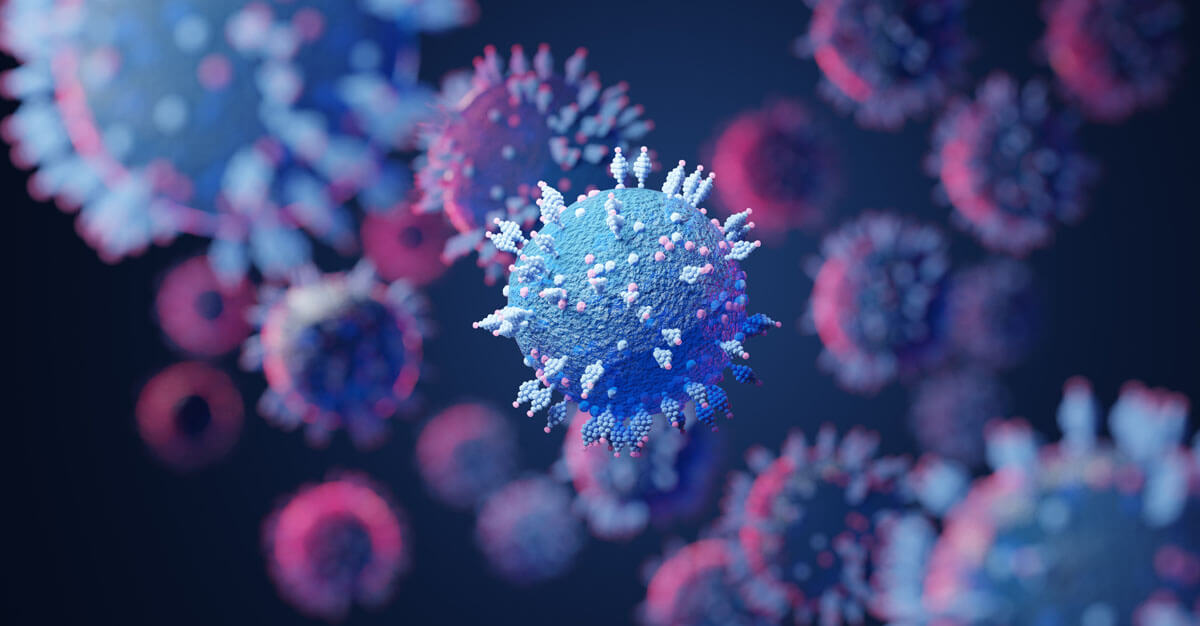 In November 2020, scientists discovered the Omicron variant of coronavirus, it has since been detected in 23 countries. The discovery of Omicron alarmed the world, provoked international border closures, and tighter travel restrictions.
Omicron is a heavily mutated variant of COVID-19, which leaves scientists wondering where exactly did this variant come from? Scientists have a database with genetic maps of all previous variants of COVID-19 that they use to trace the variants back to a location or source. Omicron is challenging scientists because it is not similar to any current strains of COVID-19. The closest variant to Omicron was circulating in mid-2020.
Another concern with the Omicron variant is how heavily mutated it is. Scientists are baffled at how many mutations Omicron has, since it developed so quickly and is closely related to an old strain.
There are a few scenarios that could have caused Omicron to develop so many mutations so quickly.
One theory is that this variant developed in an isolated group of people and has been circulating among them until now. This would allow the variant to mutate repeatedly until it reached its current form and was introduced into society. This theory is sometimes called "cryptic spread".
A second theory suggests that the variant was travelling among animals. Trevor Bedford, a computational virologist and professor at the Fred Hutchinson Cancer Research Center in Seattle, proposed this theory. Bedford also proposes that this theory is unlikely because there is no animal material in the variants genetic make-up.
A third theory is that Omicron developed in an immunocompromised person, for example, a person living with HIV. This theory has gained the most traction amongst scientists because there has been an HIV positive woman under study after contracting COVID-19. She remained positive for COVID-19 for over six months. A time frame like that would allow for the variant to mutate repeatedly over time before infecting another host.
Pinpointing the origin of Omicron is important to help scientists better understand the virus. If the virus was living among the animal population, it would suggest that the virus can jump species at will. Meanwhile, if this variant lived among a secluded population until recently, then it would mean that the virus is not very transmissible.
On the other hand, if the virus was living in a single host, silently mutating, and recently leaked into society, this would propose the virus is highly transmissible. If the virus was able to jump from one person to 23 countries in a matter of weeks, it could signify a major problem.
While the cases of Omicron are thought to be mild, there is still a lot of uncertainty circulating this variant. At this time, it is unknown how the vaccines affect this virus, or if the cases of Omicron are mild because of the vaccine. As research continues on Omicron, we should remain vigilant in our fight against COVID-19. Getting vaccinated helps reduce the chance of an outbreak, reducing the chances for more variants.
Passport Health offers COVID-19 testing and vaccination options before your trip. Call or book online to schedule your appointment today.
Written for Passport Health by Brittany Evans. Brittany is a freelance writer and photographer in North Carolina. She has a passion for the outdoors, health information, and traveling. You can find her at her website.