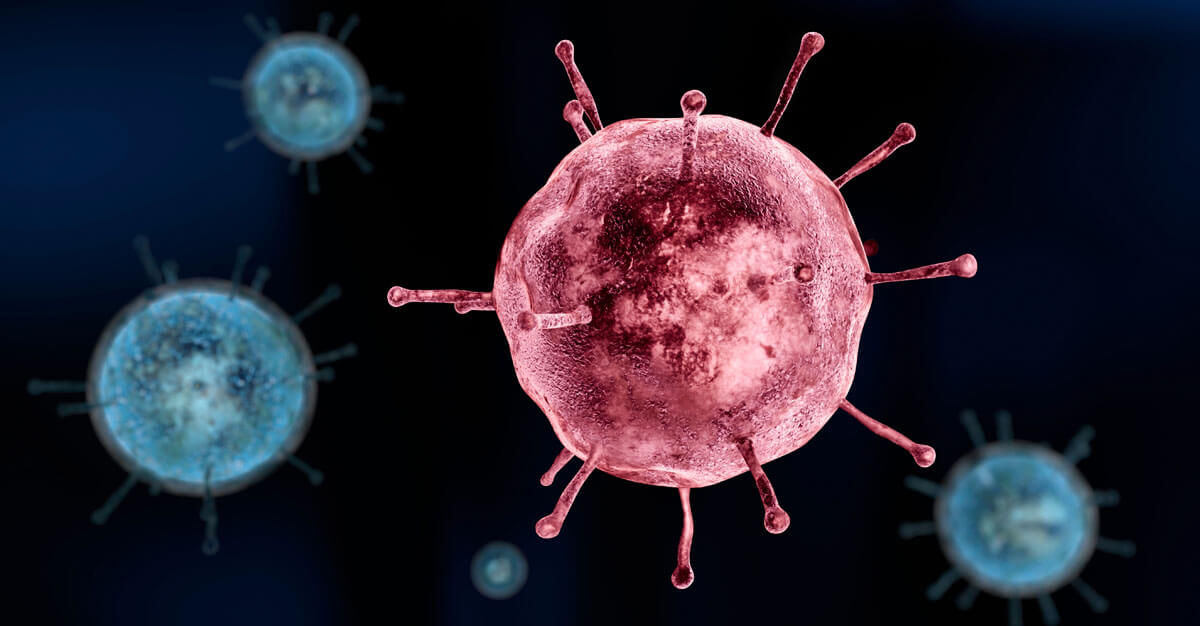 New research shows that Ebola has the ability to lie dormant in the body for years at a time and can later resurface.
In February 2021, Guinea had an Ebola outbreak, which resulted in 12 deaths and 16 confirmed cases, Gizmodo reported. This outbreak resulted in a startling discovery which showed that a 51-year-old female nurse in Guinea came down with Ebola through someone who had survived an outbreak at least five years ago.
This nurse was the first in January 2021 to experience symptoms which pointed to malaria and salmonella infection. However, when she died a few days after her diagnosis, four friends and family members who attended her funeral would later die from the same symptoms. After these deaths, national health officials confirmed that those who died were infected with Ebola. This led to an outbreak, which was declared over in June 2021.
But this outbreak of Ebola wasn't typical. Ebola is usually spread from an infected animal to a human.
"But early analysis of the first blood samples collected from victims during this outbreak suggested something else was going on," Gizmodo said. "The virus seen in their blood looked very similar to a variant collected from survivors of the 2013-2016 West African outbreak of Ebola. Scientists soon suspected the virus had somehow re-emerged from a human host years later and was killing again."
The research, which was published in Nature in September 2021, confirmed that the Ebola virus that caused the 2021 outbreak had re-emerged after remaining dormant.
Alpha Keita, lead researcher of the study at the University of Montpellier, told Firstpost that this is the longest time seen between the end of an outbreak and a re-emergence.
"It's a new paradigm: the possibility that transmission from an individual infected during a previous epidemic could be the source of a new outbreak," Keita told Firstpost.
While it's still a mystery how the virus becomes active and why, there are suspicions. With this year's outbreak, patient zero could have transmitted Ebola through sexual intercourse. But not knowing exactly how the dormant virus became active has led to increased concerns about Ebola.
Robert F. Garry with Tulane University's School of Medicine said the results of the study mean there are more implications for public health and Ebola survivors, according to Firstpost.
"Humans can now be added to the list of intermediate hosts that can serve as long-term Ebola virus 'reservoirs' and trigger new outbreaks," Garry said. This means areas of previous outbreaks need to be watched. Garry also said vaccination should be a priority.
Even if vaccination is a priority and Ebola survivors are monitored, this outbreak has created a new health concern,
"We have to consider Ebola as a global problem," Keita told Firstpost. "Each individual exposed to the virus who has a strong serological (antibody) response could be the starting point for a new resurgence."
Vaccination is key to travel anywhere. Make sure you are protected with Passport Health. Call or book online to schedule your appointment today.
Written for Passport Health by Elle Johnson. Elle is a freelance journalist and social media content creator in Florida. Not only does she enjoy working as a freelancer, but in her free time she enjoys working on fictional stories.