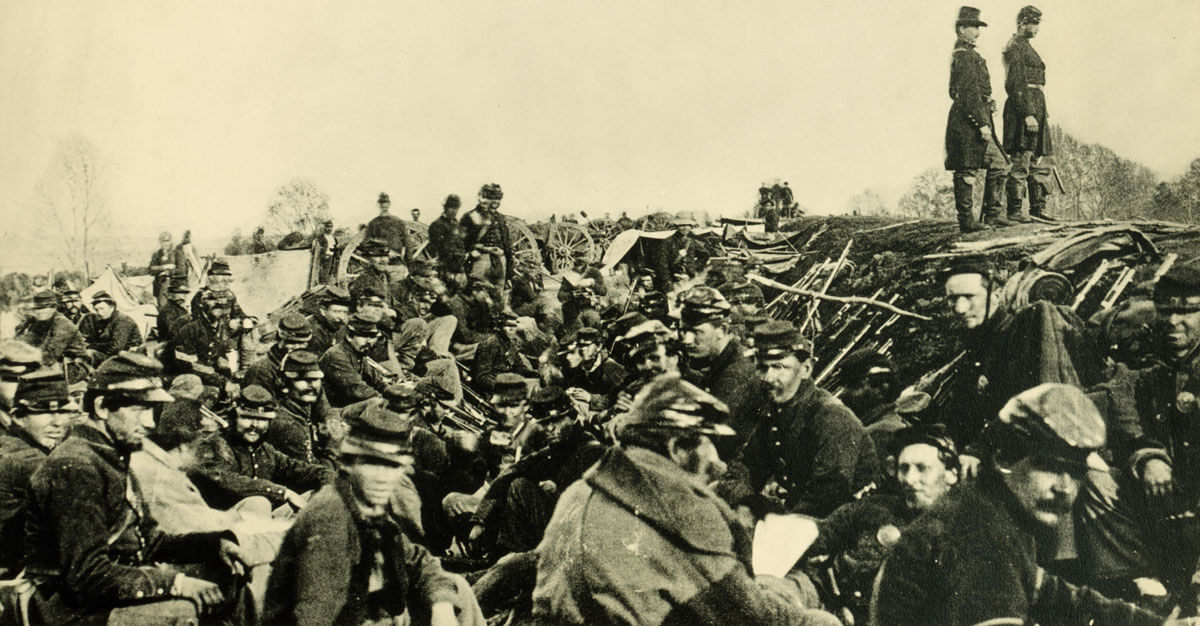 The Civil War lasted from 1861-1865, and while artillery and combat, hunger and more certainly held a firm grasp on mortality within the war, there was one army, dubbed "The Third Army" by historian Jeffrey S. Sartin. It was the army of infectious diseases that by far killed the most soldiers, families, emancipated slaves, children, and more – over a million people were stuck in the middle of these disease hot-spots during the war.
It wiped out about three percent of the population, counting the deaths of the 660,000 soldiers. It rivals that of today's COVID-19 virus. Though, these days, we also know about germs and how they are transmitted and how we can prevent them.
One of the first things we should look at during the Civil War is infections. They may not have caused an epidemic, but infections that followed soldiers' wounds could certainly kill them. Without the proper antibiotics, which were not known about at the time, they could not properly be treated. The other option was to amputate the infected area, when possible, especially if it became gangrenous.
When we begin to look at the hygiene during the Civil War, we begin to find that many of the conditions of the camps and groups were rather unsanitary. They did not have basic needs like indoor plumbing, safe drinking water, and disease-ridden spaces. That is when the epidemics began rolling in. While something like smallpox already had a vaccine, being created in 1798, there were no other vaccines that were available, especially on the battlefield.
Diseases like dysentery, diarrhea, pneumonia, typhoid and more began to spread like wildfire. Digging out latrines (outdoor bathrooms) became an even bigger problem, as there was no proper sanitation, so feces would often seep into the nearby water system, carrying with it disease. These epidemics that began sweeping the many infantries on both sides of the war, and they were lacking any kind of medicine that could save them from these illnesses that were taking them away from their families, friends and comrades.
While these days we do have proper access to things like indoor plumbing and better hygiene, we still do need to take precautions, especially against COVID-19. When possible, you should receive your COVID-19 vaccination. Not only are you protecting yourself, but protecting others as well. Next to Coronavirus, the epidemics of the civil war are one of the worst in history. It is important to still prevent things like infections and disease by doing simple things like washing your hands when you can.
Planning a trip or looking for a routine vaccination? Call or book online to schedule your appointment today.
Jennifer Passmore is a stay-at-home mom, writer and beader. She loves creating art with her words and through her jewelry. She is also a passionate mental health advocate. You can find more writing at her website Positivity In Pain.