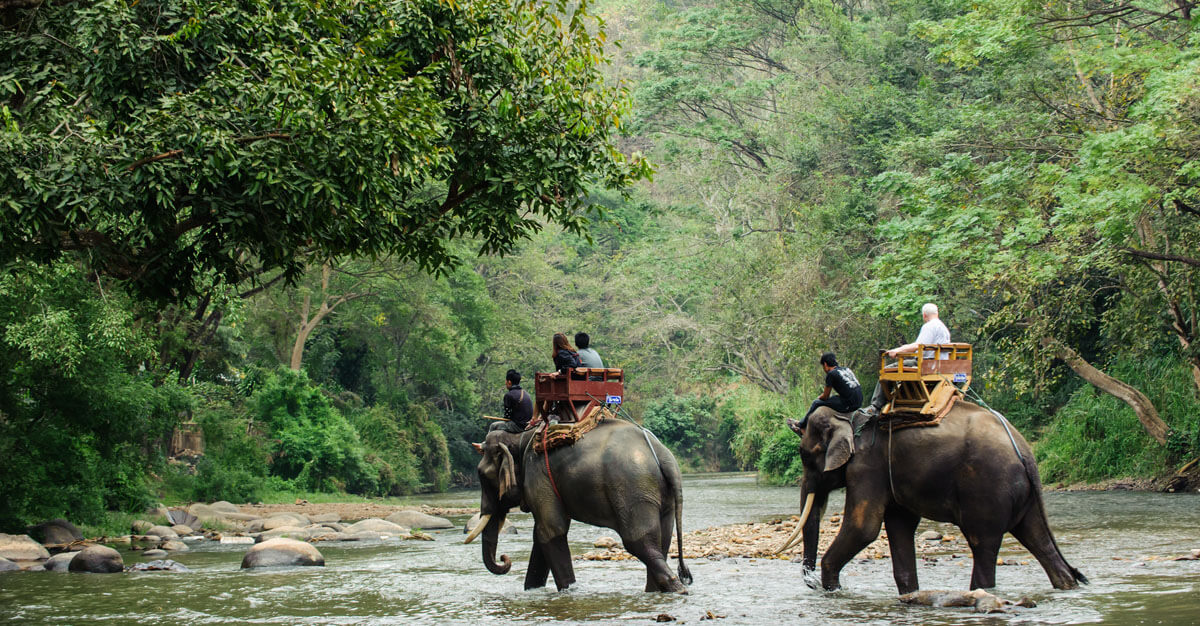 What Vaccines Do I Need for Traveling to Southeast Asia?
Home to Jakarta, Indonesia; Ho Chi Minh City, Vietnam; and Bangkok, Thailand, Southeast Asia is a very popular destination for travelers. Prior to the COVID-19 pandemic in 2019, almost 40 million tourists visited Thailand, more than 26 million vacationed in Malaysia, and over 19 million spent time in Singapore.
If you plan to visit Southeast Asia in the coming months, there are some precautions you should take to make sure you stay safe and healthy on your journey. Let's discuss recommended vaccinations and other tips to help make sure you bring only happy memories back from your trip.
Recommended Vaccinations
In general, the U.S. Centers for Disease Control and Prevention (CDC) recommends the following vaccinations before traveling to Southeast Asian countries such as Malaysia, Thailand, Indonesia, and Vietnam:
The CDC also recommends travelers update their routine vaccinations for the following diseases:
Southeast Asia Traveling Tips
Updating your vaccines is just one way to protect yourself from disease while traveling. Here are some other tips to follow when wandering through the beautiful countries, cities, and towns of Southeast Asia.
Avoid Contaminated Water
Different areas of the world have different standards for their water. Some countries in Southeast Asia are at a higher risk of having contaminated water. This can cause travelers' diarrhea — a bacterial infection that can be very serious for older adults or people with chronic diseases.
When traveling, a good rule of thumb is to always drink bottled water. And if you must drink tap water, make sure you have a filter to use to help remove any bacteria before drinking.
Watch Out for Bugs
Bugs such as mosquitoes, fleas, and ticks can carry a variety of diseases such as zika, dengue, and chikungunya. As many areas of Southeast Asia have high humidity or are on the coast, these types of bugs can be more prevalent.
Protect yourself from these bugs by wearing long-sleeved clothing whenever possible, as well as a hat to protect your head. Try to sleep only in closed rooms with air conditioning or with a bed net. And use insect repellent if possible to help ward off unwanted insects.
Practice Healthy Habits
Whether it's on a plane, train, taxi cab, boat, or subway, travelers are always exposed to more germs than anyone really wants to think about. Keep yourself healthy by keeping up with some simple healthy habits:
Wash your hands all the time, especially before eating.
Keep hand sanitizer with you in case you do not have access to soap and water.
Try not to touch your mouth, nose, or eyes.
If you'll be traveling to Southeast Asia and need to update your vaccinations, call or book online to schedule your appointment today.
Written for Passport Health by Corrie Pelc. Corrie Pelc is a freelance writer in the Dallas-Fort Worth area. She has a passion for health and wellness, having written for publications including Exceptional Parent, DAYSPA, INVISION, Eyecare Professional, and Hepatitis Magazine.