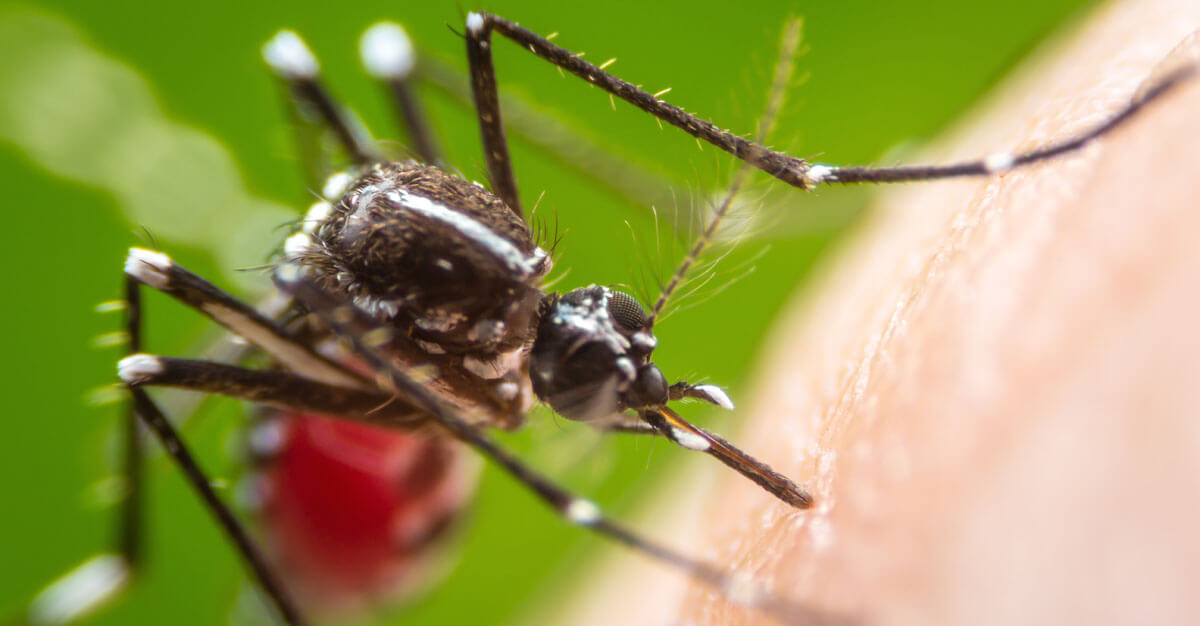 Yellow fever is a virus transmitted by the Aedes aegypti mosquito. It spreads between humans through the bite of an infected mosquito. Globally, the disease affects about 200,000 people each year. Scientists have searched for numerous ways to eliminate this disease, but there is no cure. While there is no way to eradicate yellow fever right now, researchers are still studying it and seeking possible solutions today.
Types of Yellow Fever
There are three main types of this illness:
Sylvatic Yellow Fever: This occurs when the disease passes from monkeys infected by wild mosquitoes to humans.
Intermediate Yellow Fever: The most common type of outbreak in modern Africa. It results from semi-domestic mosquitoes when they are present in an area highly populated with humans.
Urban Yellow Fever: Occurs when the Aedes aegypti species transmits the virus between humans, without transmission via other primates.
Origin of Yellow Fever
Yellow fever likely originated in Africa and came to the Western Hemisphere in the 1600's due to the slave trade.
Many people who become ill will experience no symptoms or mild ones. However, others may have a fever, muscle pain, headache, nausea, and vomiting. Few people develop a life-threatening form of yellow fever involving high fever, internal bleeding, vomiting of blood, and jaundice (yellowing of the skin, whites of the eyes, and mucous membranes).
Modern Research
There is no cure for yellow fever, and treatment consists of ways to help people feel more comfortable until the illness runs its course. Many patients recover after 3-4 days of symptoms, but others might enter a second phase which includes the dire symptoms. Half of the people who enter the second phase will likely die, so vaccination is crucial.
The live-attenuated vaccine has proven to be safe and effective. There is lifelong protection offered from one shot within 30 days of immunization in 99% of the people who receive it. However, production of it can be slow sometimes and lead to low vaccine supply for high-risk regions.
In modern research, more focus applies to intervention planning. The goal is to prevent more large and deadly outbreaks. Some researchers examine laboratory and epidemiology data to build models that assess vaccine impact. Others are developing methods to predict yellow fever epidemics. Climate change (notably warming) has increased the spread of mosquitoes carrying yellow fever. Scientists aim to prevent large outbreaks so that yellow fever does not become the next pandemic with more research.
Traveling to a region with yellow fever? Get protected with Passport Health. Call or book online to schedule your yellow fever vaccination appointment today.
Written for Passport Health by Shelbi Jackson. Shelbi is a freelance writer from Illinois. She enjoys writing about various topics from health care to music and book reviews. In her free time, you can find her at a live event, taking a stroll outside, or playing with the family dogs.