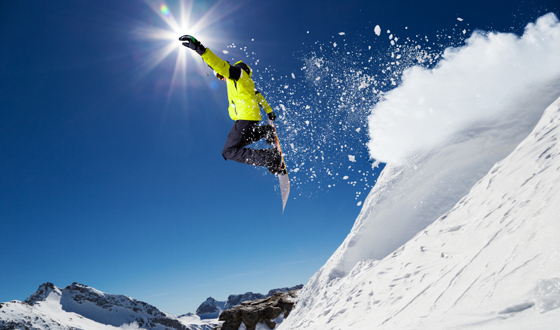 When you mention the months of June and July, it tends to conjure up images of pools, the beach, and ice-cold drinks. But, not everyone wants to vacation where it is warm and sunny. Some people turn June and July on its head, seeking the snow and the cooler weather that it brings with it. So, where are some of the destinations that have snow during the summer months? Check out our guide below to learn where you can find and have your best snow day ever.
Snow In Europe
Europe is known for many a town where snow can be found all year round.
Italy – For those looking for an abundance of winter fun, look at visiting Stelvio Pass in Northern Italy. It is known as the largest summer ski area in the Alpines region. There are plenty of other activities that can be done at Stelvio Pass, such as mountain biking, snowmobile riding, ice climbing and more.
France – The little Alpine town of Chamonix, France serves as a year-round ski destination for many people. It boasts five ski resorts to choose from. You can even explore Mont-Blanc, which is the highest peak in the Alps, also known as "The Roof of Europe." There are all kinds of trails, for beginners up to experienced hikers, where you can explore the breathtaking sights while you do.
Sweden – The Abisko National Park is the best place to visit if you are looking to catch a glimpse of the Aurora Borealis. Not only does the park also have an abundance of beautiful creatures to look at, including reindeer, but also the ability to experience ice fishing, dog sledding, and more.
Snow In Australia
In Australia, June, July and August are considered winter months. But, most of the continent retains its warm and sunny weather. That doesn't mean that all of the area is warm, though. There are special places that you can find with snow during June and July.
New South Wales – July is the coldest month in Australia. In New South Wales, they have the Snowy Mountains, and during these winter months, many festivals take place, including Yulefest, complete with Christmas joy and fun. The area also boasts many resorts that vacationers can take their holiday at.
Tasmania – In Tasmania, you can find Cradle Mountain, where there are incredible views. It is one of the country's most visited tourist attractions. If you truly want to experience the beauty of the mountain, there is a track you can take for spectacular views of the snowy powder-topped mountain.
Snow In Africa
While Africa may not seem like a continent that sees snow because of it's warm climates, you would be surprised to learn that there are a few different places where you can find snow in June and July.
Southern Drakensburg – Tiffindell Ski Resort resides in this town, and has been highlighted as one of the "Top Ski Runs In The World" by CNN. It has an amazing 3,330 feet of ski runs, so you can hit as many slopes as you want.
If you're looking for a really cool summer, and prefer the snowier climates, these destinations are a great choice for a vacation to remember.
Looking to travel internationally this summer? Passport Health offers vaccines, medication and more. Call or book online to schedule your appointment today.
Jennifer Passmore is a stay-at-home mom, writer and beader. She loves creating art with her words and through her jewelry. She is also a passionate mental health advocate. You can find more writing at her website Positivity In Pain.