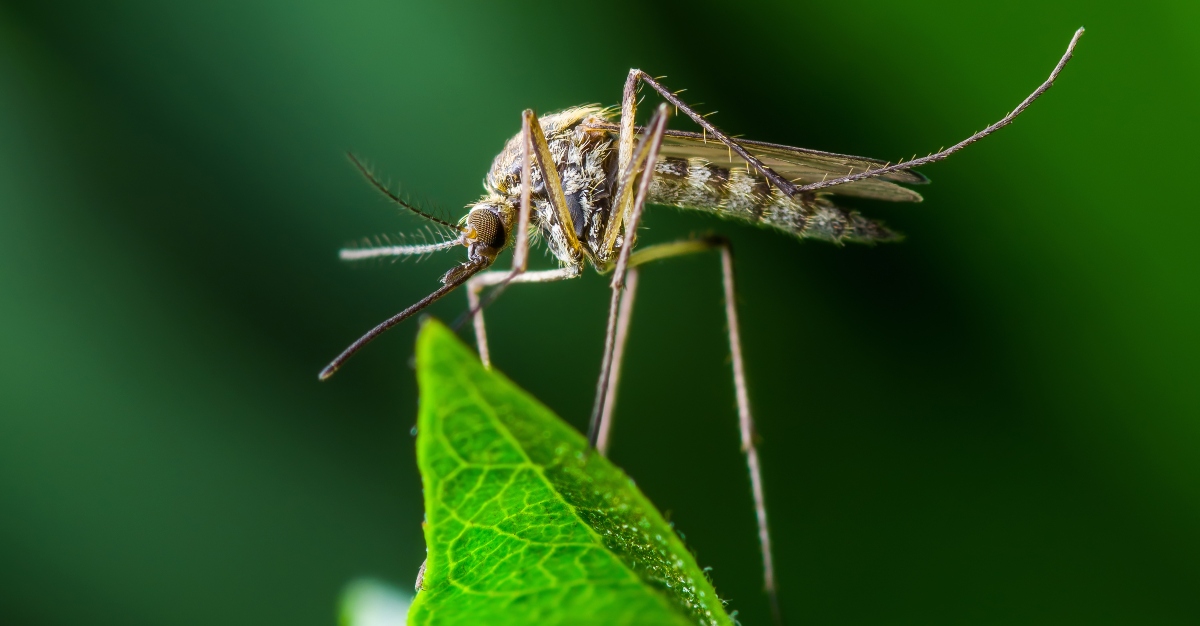 Mosquitoes can spread numerous kinds of infections and diseases to humans. Two examples of this are yellow fever and malaria. While they both cause people to feel ill, they are not the same thing. Learn more about how yellow fever and malaria differ below.
Malaria
When an infected mosquito bites a human, this can result in malaria. When tiny parasites can infect a mosquito, which bites a person, the parasites flow into the person's bloodstream and multiply.
Malaria rarely occurs in developed regions of North America, but cases have been reported all over other parts of the world. Developing countries and areas with warm temperatures and high humidity are the source of most malaria transmissions. More than 90% of the cases occur in Africa among young children.
Symptoms and Treatments
Symptoms usually appear ten days to one month after a person is infected. In some situations, people do not feel sick for up to one year or several years after a mosquito bite. Parasites can live in the body for a long time, causing no harm.
Common signs of malaria are:
Fever and sweating

Chills

Headache and muscle aches

Fatigue

Chest pain

Nausea and diarrhea
When someone contracts malaria, they should seek treatment as soon as possible. A provider will prescribe drugs to kill the malaria parasite. Keep in mind that some parasites are resistant to malaria drugs. The kind of medication you receive and the length of treatment depend on the type of parasite affecting you.
The best form of protection is taking antimalarial medication before, during and after your trip. These medications kill the parasite before it can take hold in an individual.
Yellow Fever
Yellow fever is a viral infection spread by the Aedes aegypti mosquitoes. They thrive near human habitations and breed in clean water. These insects are familiar in parts of Africa and South America. Various travelers and residents can develop yellow fever while moving around in the elements.
Yellow fever has mild cases like malaria, but there are instances where it can become fatal. Up to 50% of people who contract the severe form of the disease wind up dying.
Symptoms and Prevention
During the first three to six days after you have developed yellow fever, you will not experience any signs or symptoms. This stage is called the incubation period. Afterward, the infection enters an acute phase. Sometimes a toxic phase results, which requires immediate action.
Acute Phase
In the acute phase, here are signs and symptoms you can expect:
Fever

Headache

Muscle aches

Light sensitivity

Loss of appetite

Dizziness
For this phase, signs and symptoms usually improve and are gone within several days.
Toxic Phase
Some people with acute yellow fever may enter a toxic phase. While symptoms may disappear for a day or two following the acute phase, they can return and become more life-threatening.
Toxic phase symptoms include:
Yellowing of your skin and the whites of your eyes

Abdominal pain and vomiting

Decreased urination

Slow heart rate

Liver and kidney failure
The toxic phase can be lethal, so it is crucial to get the vaccine to prevent yellow fever when you can. Opposite of malaria, there is currently no treatment for this infection, so anyone who contracts it and becomes gravely ill will have a much harder time recovering. Before you travel to any areas with high cases of yellow fever, get vaccinated.
Passport Health offers yellow fever vaccinations and antimalarials for your upcoming trip. Call or book online to schedule your appointment today.
Written for Passport Health by Shelbi Jackson. Shelbi is a freelance writer from Illinois. She enjoys writing about various topics from health care to music and book reviews. In her free time, you can find her at a live event, taking a stroll outside, or playing with the family dogs.