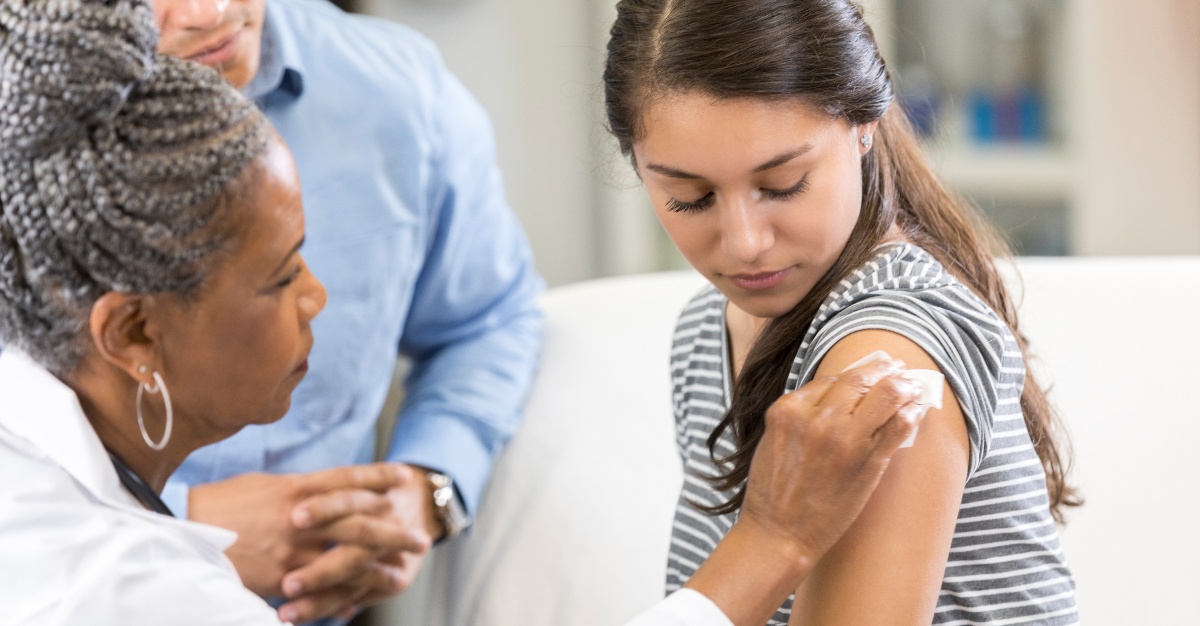 Human papillomavirus (HPV) is the most common infection of the reproductive tract for both men and women. Anyone who is sexually active is at risk for contracting HPV. There were about 43 million HPV infections in 2018, many among people in their late teens and early 20's.
HPV is spread through sexual contact, but penetrative sex is not required to transmit the virus.
Skin-to-skin genital contact is a well-recognized mode of transmission. It is common for some people to contract the virus multiple times in their lifetime.
Because HPV doesn't always show symptoms, it can be hard to know if you are infected. Most HPV infections clear up within weeks to months on their own. In other cases, HPV can remain dormant, making it hard to know if you are infected.
There are several types of HPV infections, and not all cause cancer. Non-cancerous types of HPV are known to cause genital warts and papillomatosis, a disease in which tumors grow in the air passages leading from the nose and mouth into the lungs.
Cervical cancer is the most common HPV related disease, in fact nearly all cases of cervical cancer can be attributable to HPV infection. HPV can also be related to cancer of the vulva, vagina, penis, or anus. It can also cause cancer in the back of the throat, including the base of the tongue and tonsils.
After you come into contact with HPV, the cells may show infection at a checkup. Eventually, the cells develop precancerous changes. This usually goes away on its own, but in some cases it progresses to invasive cervical cancer.
There are risk factors that can increase your risk for developing cervical cancer. For women with healthy immune systems, HPV can take 15-20 years to become cancerous. In women with weaker immune systems, HPV can become cancerous in as little as 5-10 years.
Women who are infected with HIV are more likely to have persistent HPV infections and a more rapid progression to pre-cancer and cancer. Co-infection with other sexually transmitted agents, such as those that cause herpes simplex, chlamydia and gonorrhea, are known to increase the risk of cancer development.
There are some preventative methods that you can take to reduce your risk of getting HPV. The HPV vaccine is the most effective way to reduce your risk of cervical cancer. The HPV vaccine is available to all girls ages 11 and up. Because HPV can be transmitted through genital skin contact, condoms are not always effective at preventing transmission.
HPV screening is effective at finding cancerous cells before they develop into invasive cancer. Yearly HPV screenings are recommended for all women ages 30 and over. If you are at risk for having HPV, it is important that you get tested by a doctor. If you have concerns about your risk for HPV, contact your doctor to discuss your options.
Stay safe from HPV, get a vaccine today. Contact Passport Health by calling .
Written for Passport Health by Brittany Evans. Brittany is a freelance writer and photographer in North Carolina. She has a passion for the outdoors, health information, and traveling. You can find her at her website.