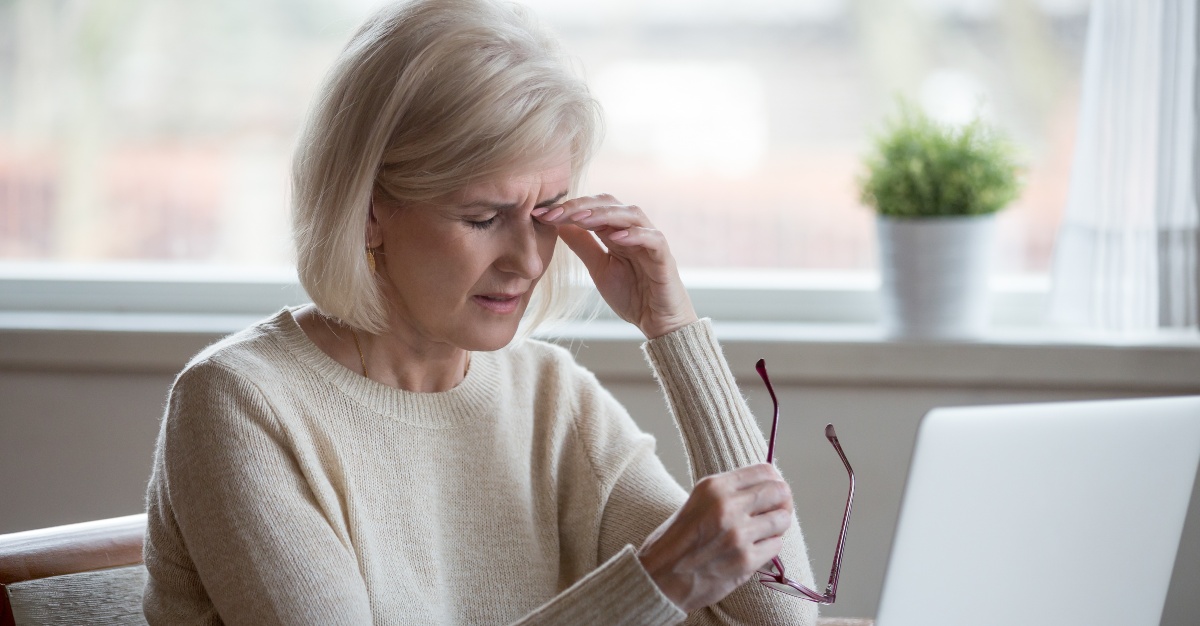 Shingles have become a rising problem for people who had chickenpox as a child. Shingles is a virus that causes painful rash like blisters by attacking the nerve roots of an infected person. In most cases the blisters and the virus are treatable. For about 50% of people over the age of 60 who go untreated, the pain doesn't go away.
Postherpetic neuralgia (PHN) occurs if your nerve fibers are damaged during an outbreak of shingles. After the nerve fibers are damaged, they send mixed signals to your brain, resulting in months or years of pain. If the pain from shingles lasts for three months, it becomes a case of PHN.
Most cases of PHN are mild to moderate, leaving people feeling a burning or stabbing sensation where the rash was. In severe cases of PHN, even the slightest touch — from clothing or even a breeze — can be excruciating.
The reason that some people get PHN and some don't is unknown, but there are some known risk factors. Researchers identified five risk factors for developing PHN in people who had been recently diagnosed with shingles:
Older
Female
Presence of symptoms before the rash appeared, like numbness, tingling, itching, or pain
Severe pain during the illness's initial stages
Severe rash
These factors are important to note because while researchers don't know what causes PHN, they have identified these factors as creating increased risk. For instance, 17% of women with shingles and 26% of those who had severe pain went on to get PHN. But, 50% of women who were over age 60 and had symptoms before the rash, severe rash, and acute pain went on to get PHN.
Some researchers have questioned whether a person's nerve condition has any effect on shingles and PHN. It has also been speculated that the virus may be reaching and damaging the central nervous system in people who are affected by PHN.
While there is no cure for shingles or PHN, there is treatment available to help prevent PHN and manage the pain. Taking famciclovir (Famvir), valacyclovir (Valtrex), or acyclovir (Zovirax) within two to three days of the onset of shingles can cut your risk in half over 6 months.
While these preventative medications are helpful, it is not always clear who needs them. Doctors advise that higher risk patients should get the medications, while others should wait until symptoms develop.
Additionally, some patients are not responsive to medications. Some patients can "reboot" their nervous systems by using intercostal nerve blocks, epidural injections, tricyclic antidepressants, membrane stabilizers, or capsaicin cream.
There is no one size fits all treatment for PHN. If you develop a painful, burning rash, seeking treatment right away can reduce your risk for PHN. Getting the shingles vaccine will reduce your risk of developing shingles, but if you do develop shingles, you'll be more likely to have a mild case. And, just as important, you'll be much less likely to develop PHN if you've had the vaccine.
Need a shingles vaccine? Schedule an appointment at your local Passport Health by calling or schedule online now.
Written for Passport Health by Brittany Evans. Brittany is a freelance writer and photographer in North Carolina. She has a passion for the outdoors, health information, and traveling. You can find her at her website.