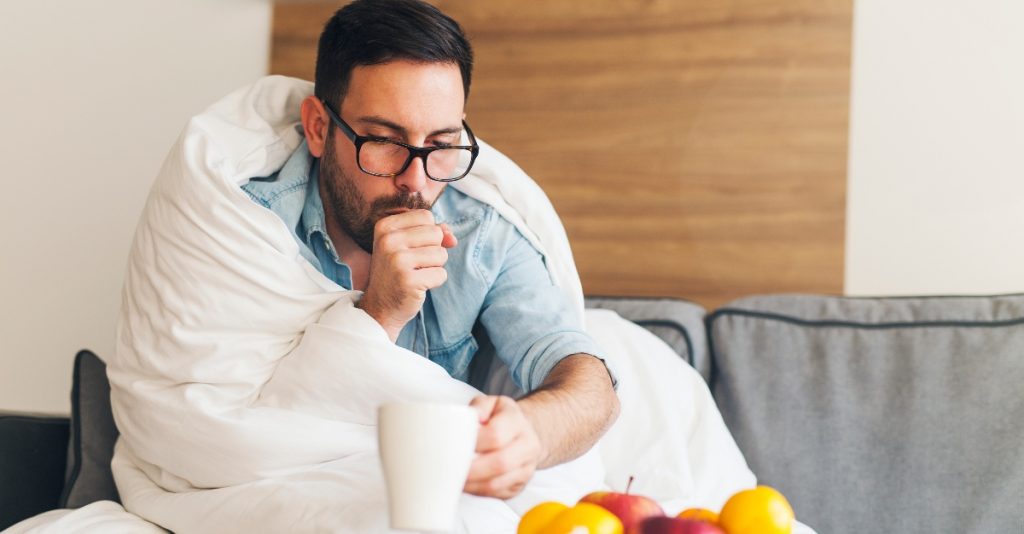 Every year, millions of people are diagnosed with influenza and pneumonia. Approximately one-third of all pneumonia cases began as the flu. The flu is a well-known respiratory virus that has a broad list of complications. Pneumonia is one of the most common. Both the flu and pneumonia are respiratory illnesses that can work together to damage your lungs and potentially lead to death.
Leading symptoms of the flu are fever, chills, body aches, fatigue, and vomiting. Infection is most active during winter and is especially dangerous to high-risk individuals. This can include children under five, pregnant women, persons over the age of 65, or persons with underlying health conditions.
Pneumonia is a well-known respiratory infection that can cause the lungs to fill up with fluid, reducing the amount of oxygen in the body. Once pneumonia-causing organisms invade lung tissues, air sacs in the lungs called alveoli fill up with fluids and pus, making it hard to breathe. Pneumonia shares some of the same symptoms as the flu, such as fever and fatigue. Additionally, pneumonia can cause coughing, difficulty breathing, and chest pain. It can be treated at home or by a doctor, depending on the severity of the infection. In severe cases of pneumonia, hospitalization may be necessary.
Pneumonia does not always develop as a complication from the flu. Other causes of pneumonia include bacteria, fungi, and parasitic infections. Fungal and parasitic infections are rare.
How exactly does the flu turn into pneumonia? The flu virus weakens a person's immune system, making them more likely to pick up other infections. In many cases, bacterium enters the weakened body and attacks the lungs directly. The air sacs in the lungs fill with fluid or pus, making it hard to breathe. Viral pneumonia works in the same fashion, the difference is the flu virus directly attacks the alveoli. Both methods of infection result in similar symptoms.
The best way to know what type of pneumonia you have is to see a doctor. A few simple tests can confirm if you have pneumonia. If it is confirmed, , your doctor can run additional tests to identify the source of the infection and provide the best method of treatment for you.
There are some ways that can help you avoid the flu and flu-related pneumonia. Getting your flu vaccine is the easiest way to reduce your risk. The flu vaccine is available to everyone over six months of age with no health complications.
Taking measures to ensure proper handwashing, getting enough sleep, not smoking, and avoiding people who may have the flu are other great ways to reduce your risk.
Protect yourself and others in your community by helping to stop the spread of the flu with vaccination. Schedule your flu shot appointment today by at a local Passport Health.
Written for Passport Health by Brittany Evans. Brittany is a freelance writer and photographer in North Carolina. She has a passion for the outdoors, health information, and travelling. You can find her here.