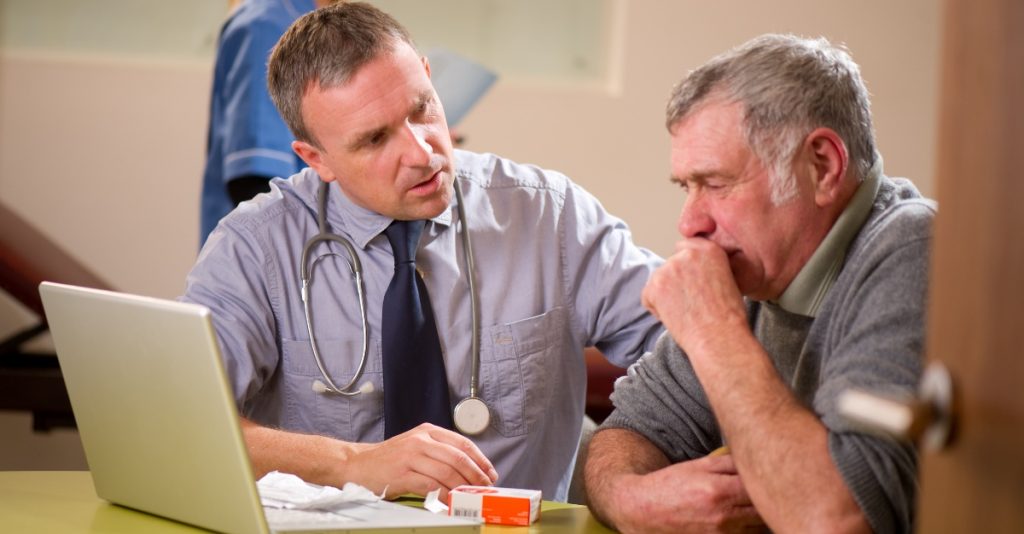 Although it may not feel like it, the fall months are right around the corner. Colder, wetter temperatures causing people to stay inside also bring increased exposure to germs and viruses. Suddenly finding yourself with a runny nose, cough, and muscle aches from the common cold or influenza is not uncommon during the colder seasons.
While influenza may seem more like a nuisance than a fatal disease, it is possible to die from the virus. The United States Centers for Disease Control and Prevention (CDC) reported of the 35.5 million people sick from influenza, 34,200 people died from the disease between 2018-2019.
But just how deadly is influenza and who is most at risk?
What is Influenza?
Influenza, or the flu, is a viral infection of your respiratory system. This is why most influenza patients will complain of coughing, a runny or stuffy nose, or sore throat — similar symptoms to a common cold. Unlike a cold, influenza is a virus which causes other symptoms like fever, body aches, headaches and can leave you feeling very tired and rundown.
Influenza is also contagious, it can easily pass along to anyone you come in contact with.
Who Dies From the Flu?
With proper rest and hydration, most people with the flu start to feel better after a few days. But, there are certain populations considered high-risk where dangerous complications could emerge. These include:
Adults over the age of 65
Those living in an assisted facility
Women who are pregnant or have just given birth
Children under the age of 5
Anyone with an underlining condition that already put them at risk for illness, such as obesity, asthma, diabetes, major organ diseases and immunocompromised individuals.
Some ethnicities are more likely hospitalized for influenza complications, including African American, Latinx, and those of Native American or Alaskan Native heritage.
How Do People Die From the Flu?
Depending on the severity of their symptoms and if they were high-risk, an adult with the flu may find themselves suffering from greater symptoms than normal. These could include chest pains, dizziness, breathing issues, or vomiting.
Young children under the age of 5 who show worsened symptoms such as difficulty breathing, dehydration, seizures, or a blue tinge to their body should be taken to the emergency room.
These potentially life-threatening complications could be a sign that the virus has triggered another problem in the body. A body busy battling the flu can leave the door open for other infections to invade, such as respiratory bacterial infections like pneumonia, to even bacterial infections of the heart, muscles, and brain.
How Can I Protect Myself from the Flu?
The best way to protect yourself from an influenza infection is by getting an annual flu vaccination shot. The CDC recommends anyone over the age of 6 months get an annual flu shot.
While the flu vaccine is not a silver bullet, the CDC reports it helps reduce the risk of getting the influenza virus by 40% to 60% and can help reduce the severity of symptoms in someone who does come down with the flu, including those from high-risk populations.
Flu vaccination is the best form of protection. Schedule an appointment today at your local Passport Health to ensure you are protected.
Corrie Pelc is a freelance writer in the Dallas-Fort Worth area. She has a passion for health and wellness, having written for publications including Exceptional Parent, DAYSPA, INVISION, Eyecare Professional, and Hepatitis Magazine.