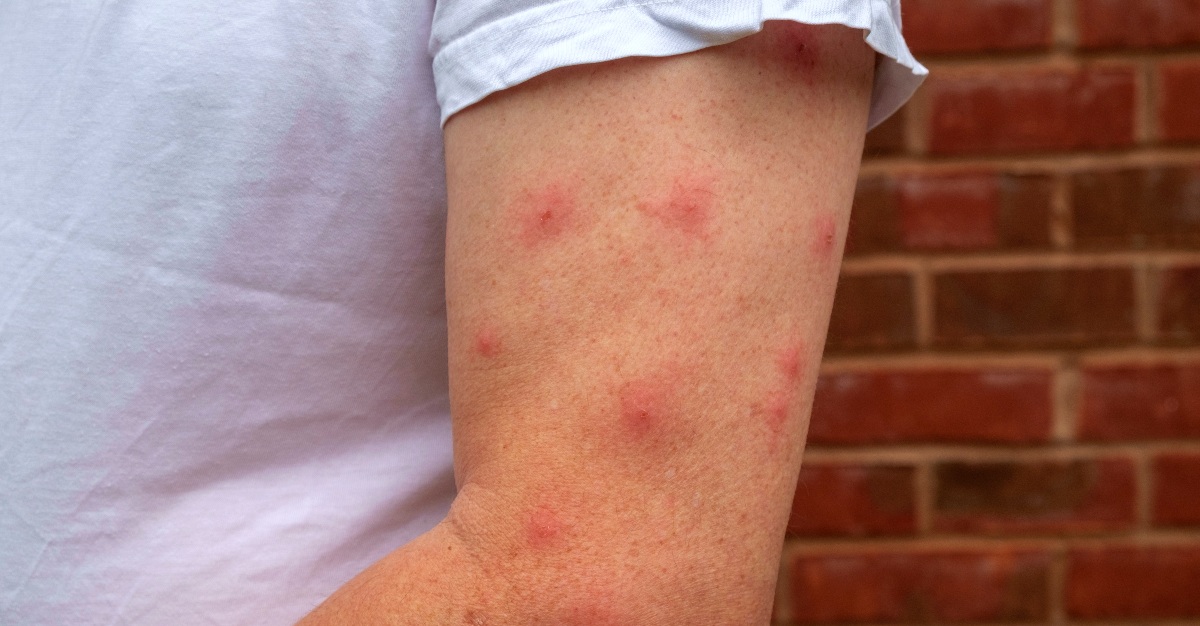 If you feel like you're always swarmed by mosquitoes more so than everyone else at the summer barbecues, you may not be wrong.
For some people, the insects just want more of their blood. But, it's not a case of bad luck that causes such a problem. Several genetic reasons cause mosquitoes to bite some people more than others.
Why Do Mosquitoes Need to Bite People?
Before we can understand why mosquitoes bite some people more than others, it's helpful to know why mosquitoes bite in the first place.
Avoid mosquitoes and other bugs
The most essential reason why mosquitoes bite is for egg production.
You may have heard the fun fact that only female mosquitoes bite. While that is true, it also explains why they need the blood in the first place. Female mosquitoes need the sustenance from our blood to produce their eggs.
Although, a recent study also shows that mosquitoes bite people because the insects are dehydrated and in need of a drink. This 2018 finding may have dramatic ramifications for the scientific perception of mosquitoes. Further, it may shine more of a light on their ability to spread diseases such as Zika, yellow fever, West Nile virus and others.
For more information on this key piece of research, view our article on it here.
How do Mosquitoes Choose Which Humans to Bite?
Mosquito bites may seem like random misfortune, but according to WebMD, some people are more likely to be struck than others.
While we don't know all the factors of what makes a prime target for mosquitoes, researchers are constantly studying the subject. They've since found that 85% of someone's susceptibility to mosquito bites is due to genetics.
Body chemistry is a factor to consider for those who have higher concentrations of steroids or cholesterol on their skin preferred.
It's important to note that a higher cholesterol doesn't necessarily mean mosquitoes consider you a better source of blood donation. That doesn't mean mosquitoes are only going after people with high blood cholesterol, but instead on their skin. People more efficient at processing cholesterol are generally going to have more this on their skin.
Lactic acid from sweat is something mosquitoes are drawn to as well. This means that those working up a sweat are more likely to provide a meal for a thirsty female mosquito.
Possibly the most important element to getting bitten is carbon dioxide output. Those who expel more CO2 are much more likely to find themselves fighting an onslaught of insects.
In fact, we know that mosquitoes generally find their subjects by smell with carbon dioxide being the catalyst.
Detecting carbon dioxide causes mosquitoes to beat their wings more quickly toward one target over another, even if another person may seemingly attract attention through movement. Carbon dioxide can be detected by mosquitoes from 164 feet away. While impressive, it's also, unfortunate for anyone trying to avoid getting bitten.
Pregnant women, people of a larger size and those playing sports or doing another physical exercise are particularly attractive prey thanks to their larger expulsion of carbon dioxide. For this reason, adults are more likely to be bitten than small children.
How Can You Stop Mosquitoes From Biting?
Since they choose to bite for reasons like CO2 output, lactic acid and skin cholesterol levels, there probably isn't much you can change by way of body chemistry to stop mosquitoes from biting you if you're considered a prime target.
Although, following the CDC's prevention guidelines should help:
Put on safe, effective EPA (Environmental Protection Agency) approved insect repellants. These are a valuable defense against bugs for all everyone, including those who are breastfeeding or pregnant.
Keep mosquitoes at bay by shielding your doors and windows. If mosquitoes invade your space, put up bed netting for greater protection.
Wear covering clothing such as long-sleeved shirts and trousers when you can.
Are you someone who gets bitten by mosquitoes more than other people you know? Did our article help you understand how mosquitoes choose their targets? Let us know in the comments below, or via Facebook and Twitter.
Written for Passport Health by Katherine Meikle. Katherine is a research writer and proud first-generation British-American living in Florida, where she was born and raised. She has a passion for travel and a love of writing, which go hand-in-hand.