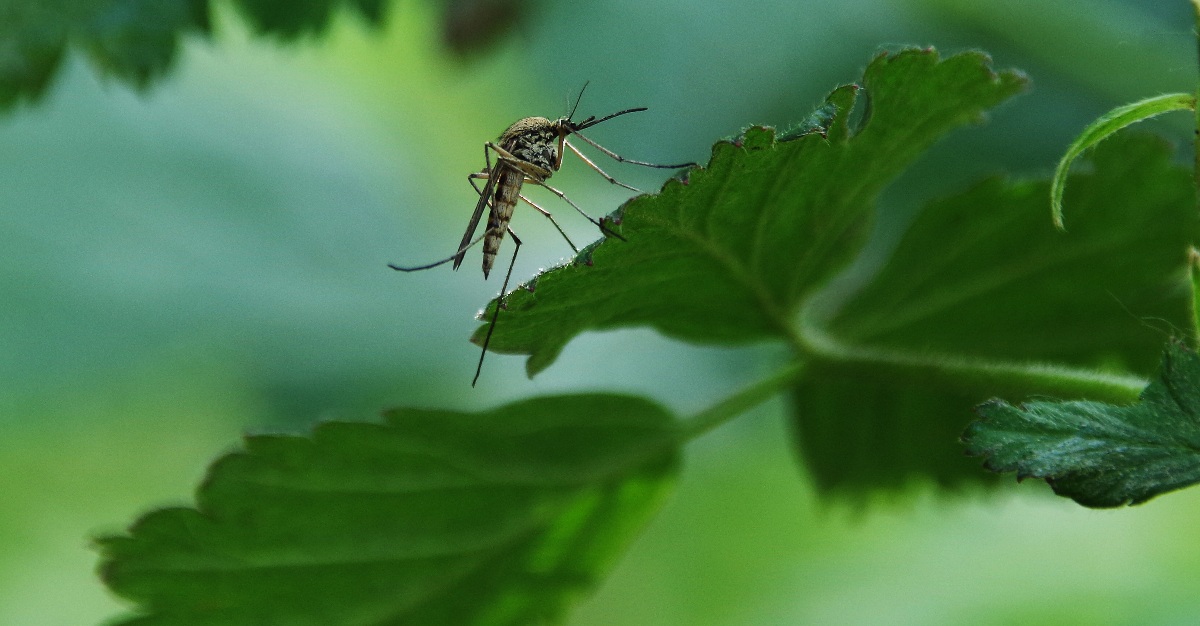 Mosquitoes may carry some of the most dangerous diseases, but they largely stay in the same regions.
Those subtropical climates create a perfect home for the insects. Visitors to Africa, the Caribbean, Central and South America or Southeast Asia knows the prep needed to avoid these diseases. The only worry for locals in other areas was if a travelers brought the disease home. If they were bit and brought chikungunya or dengue fever to a new area, local infections could begin.
Unfortunately, those many deadly diseases may not stay in the same regions for long.
Presented at this year's European Congress of Clinical Microbiology & Infectious Diseases, new research showcased this risk. According to the study, "the geographical range of vector-borne diseases such as chikungunya, dengue fever, leishmaniasis, and tick-borne encephalitis (TBE) is expanding rapidly."
That means these many viruses will no longer be confined to subtropical regions. Mosquito-borne diseases are now reaching new areas, and it appears Europe is one of those regions.
Why Are These Diseases Spreading to New Areas?
A few factors are to blame for these expanding illnesses.
Globalization and urbanization allow all diseases to spread. As we mentioned before, foreign travelers make this possible after a mosquito bite.
But, climate change appears to be the source of this specific spread. It is causing previously unaffected areas in higher altitudes, like parts of northern Europe, to see outbreaks.
Most travelers packing for European destinations don't associate the climate with mosquitoes.
But, according to Giovanni Rezza, of the Istituto Superiore di Sanità in Rome, that appears to be changing. "Mediterranean Europe is now a part-time tropical region," said Rezza. Climate change is allowing the mosquito's larvae and eggs to survive and thrive in these untypical regions.
The freezing temperatures in Northern Europe would kill mosquito larvae and eggs in winter seasons. Increase temperatures from climate change have changed that defense. Mosquitoes can now breed in these characteristically cooler areas.
The increase in hotter and rainier weather leads to the perfect conditions for the Asian tiger mosquito. This breed has already set up shop in the temperate Mediterranean areas of Europe.
The rise in dengue fever and chikungunya virus can be traced back to new homes for this breed. Asian tiger mosquitoes carry and spread both diseases.
Which Countries Are Now at Risk of These Diseases?
Just including tropical and subtropical climates, over one-third of the global population is living in areas of risk for dengue fever. Symptoms of this disease can range from a headache and joint pain, to severe abdominal pain and vomiting blood.
According to the CDC there can be as many as 400 million cases of people being infected with dengue fever each year. Currently, there is no FDA-approved vaccine for dengue. Along with no available treatment, other prevention methods are our best option against the disease.
In areas that aren't used to worrying about these diseases, that will require change.
We've already seen evidence of these diseases invading new regions.
Malaria cases have increased in Greece in recent years. Italy has seen outbreaks of chikungunya while Croatia has had to deal with new dengue cases. France, currently the world's most visited country, has seen outbreaks of both diseases. The deadly West Nile virus has also made its mark across several countries in south-Eastern Europe.
With these outbreaks in mind, it's easy to see how the Northern areas of Europe are at risk of these mosquito borne diseases spreading.
How Can These Countries Help Prevent Mosquito-Borne Diseases?
Temperatures appear to be rising even more in Northern Europe. The winter weather is going away faster, as the hot rainy season extends. Factors in the area are creating a longer time window for these mosquitos to flourish and spread infectious diseases.
Professor Jan Semenza, of the European Centre for Disease Prevention and Control in Stockholm in lead author of the study. Semenza warns that, "public health agencies need to improve surveillance, for example through early warning systems, and increased awareness of the potential risks among healthcare workers and the general public."
In many countries, these warning systems are already in place. But, with no previous need, European nations likely need to create new systems. Tracking and preparing for diseases like dengue fever, which has no vaccine, could go a long way in preventing further spread.
Are you planning a trip to one of the subtropical climates? There are many ways to stay free of mosquito-borne diseases and Passport Health can help. Give us a call at or book an appointment online.
Did you know mosquito-borne diseases were spreading to Europe? Would new disease risks turn you off of a trip to any of these countries? Let us know in the comments, or via Facebook and Twitter.
Written for Passport Health by Brianna Malotke. Brianna is a freelance writer and costume designer located in Illinois. She's an avid coffee drinker and enjoys researching new topics for writing.