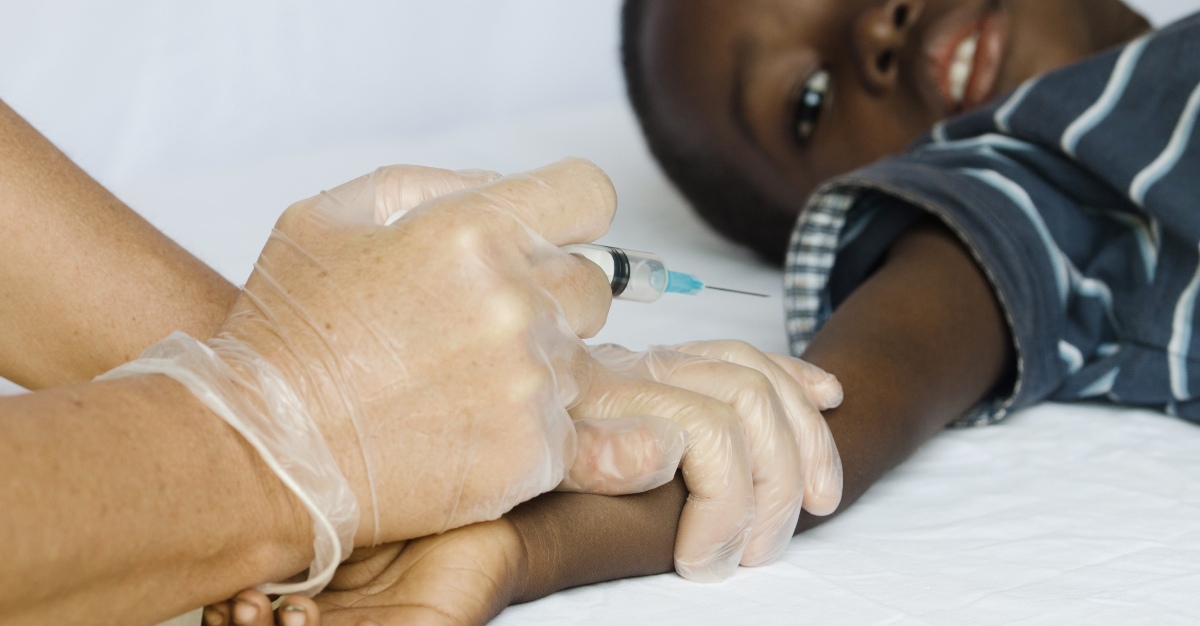 Hepatitis B, a liver infection caused by the hepatitis B virus, can range from a mild illness (acute HBV) to a more serious, lifelong illness (chronic HBV). There has been an available vaccine for hepatitis B since 1982.
Despite this, the number of deaths from viral hepatitis rose to 1.4 million worldwide in 2016. That number surpasses the deaths from tuberculosis, HIV or malaria respectively. The HBV infection can be prevented by vaccination in early childhood. Once infected, it can even be treated with the same antiretroviral drugs used against HIV.
Although, there is still a stigma surrounding the disease that leaves millions around the globe unvaccinated, untreated, or suffering in silence.
Hepatitis B is easily transmitted by an infected person via blood, semen, or other bodily fluid. Science Magazine describes the terrifying contagious risk of the disease. HBV is at least "100 times as infectious as HIV, but it moves between people in similar ways."
Most people associate HBV with HIV. Some assume the two diseases can only spread in the same way, through sex or sharing needles. But, HBV is commonly spread from an infected mother to her baby during birth.
Symptoms of HBV include vomiting, abdominal pain, a fever, and dark colored urine. The infected could also experience jaundice, light stools and liver pain.
With chronic HBV, cirrhosis, liver failure, and liver cancer are what to expect following the previous stage. According to the CDC, one quarter of people infected as children will eventually die due to liver issues. Even if infected after childhood, 15 percent will die from those same issues, like cancer or cirrhosis.
With these numbers it's important to put more focus on HBV and the damage it has been causing the high-risk regions.
Many of the world's most dangerous diseases like HIV or malaria don't have either a vaccine or treatment. Both immunization and medicine are available for HBV. And yet, more than 250 million people still live with chronic HBV infections. This number is more than 7 times that of those with HIV, making HBVs global death toll rivaling that of HIV, according to Nature.
We've even seen evidence of how helpful the hepatitis B can be.
In 1992, the the WHO decided to include HBV in routine vaccine protocols. After that change, several high-risk regions, such as the Western Pacific, have been inoculating children against the virus.
Not every region has had that same result.
The protocols are in place and the hepatitis B vaccine has been introduced to sub-Saharan Africa. Antiviral therapy, already proven effective, is also available. But, sub-Saharan Africa is still home to an ongoing hepatitis B epidemic.
Ponsiano Ocama is a hepatologist at Makerere University in Kampala, Uganda. Ocama states that HBV has been neglected and that current health care workers are "generally under-educated and ill-equipped to treat the virus." Priority in the region is given to those infected with HIV, despite if left untreated, both diseases ultimately lead to death. It's a critical time for the region and major changes are needed.
In 2016 the World Health Assembly endorsed a WHO strategy to eradicate hepatitis as a public health threat by 2030. According to a journal in The Lancet, the strategy aims to achieve a 90 percent reduction in new cases of chronic HBV. They also intend to reduce mortality from HBV by 65 percent.
In an area that ranks last in screening, diagnosis, and in treating those living with the virus, sub-Saharan Africa need to make changes.
Worldwide we have been underestimating HBV. By focusing on other similarly-treated diseases, HBVs death toll has been rising in the background. Recent changes may finally give the disease the attention it needs to help those suffering worldwide. A drive to find drugs to permanently cure HBV and the strategy in place by the WHO shows a promising start.
Philippa Matthews, an immunologist at the University of Oxford in the UK, compared the responses to HIV and HBV. "HIV has been an acute pandemic with resources thrown at it," said Matthews. Alternatively, HBV has infected humans for millennia with little to no attention. Going without notice from leaders and the public alike, an answer to HBV has been impossible.
Streamlining the HBV programs into existing HIV programs can combine resources, limit costs, and could eventually lead to the annihilation of the epidemic in Africa.
Did you know hepatitis B caused so many infections around the world? Were you aware of the current epidemic in sub-Saharan Africa? Let us know in the comments, or via Facebook and Twitter.
Written for Passport Health by Brianna Malotke. Brianna is a freelance writer and costume designer located in Illinois. She's an avid coffee drinker and enjoys researching new topics for writing.