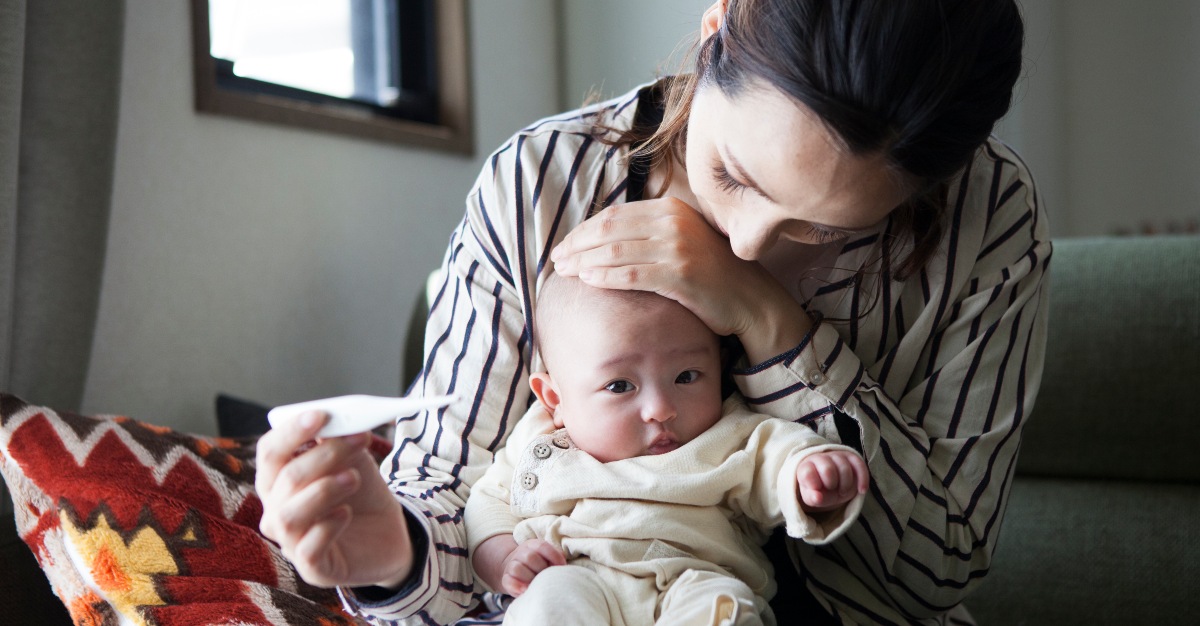 Thanks to modern medicine and vaccine campaigns, rubella has been eradicated in many developed nations. That's just one reason officials are surprised by Japan's recent outbreak of the virus.
Since the beginning of 2018, rubella cases have spiked across Japan. Most reported cases during this outbreak are popping up in the Kanto region, according to the CDC. The region includes heavily-populated cities like Tokyo, Kanagawa, Chiba, and Saitama.
According to the Japan National Institute of Infectious Diseases (NIID), almost 1,900 cases of Rubella had been reported in 2018, as of November 4th. Compared to the previous year, there have been over 1,000 more reported cases.
The situation in Japan is becoming very worrying with the CDC establishing a Level 2 travel alert for the region. A Level 2 alert asks for enhanced precautions for those planning to visit Japan anytime soon.
Men in Japan appear to be the greatest source of Japan's outbreak, according to NHK World-Japan. The number of men infected is almost 5 times that of women. Health regulations in place between 1977 and 1995 appears to be the reason for the increased number of infected men.
Rubella is easily spread by an infected person through their coughs or sneezes. While the disease's symptoms may not be severe, they are common enough to be overlooked.
The simple symptoms can lead to even more serious complications for others around you. According to the CDC, 25 to 50 percent of those infected with the virus don't show any symptoms. Those who do experience symptoms can expect a mild fever, a rash, headache, and a sore throat.
But, it's children and pregnant women who are at the highest risk of rubella.
In children, the rash is one of the first exposed symptoms and can last upwards of 3 days. If you have rubella it's important to let others around you know. If an unvaccinated pregnant woman is exposed to the disease, then it can be very dangerous for her developing baby.
Peter Hotez, the Dean of the National School of Tropical Medicine for Baylor College of Medicine, addressed the rubella risks for unborn children. Hotez said the virus "can be a devastating congenital birth defect, which is easily prevented by ensuring complete coverage with the MMR vaccine."
For pregnant women, the rubella virus can cause a miscarriage or lead to severe birth defects. Serious birth defects are common if the infected woman is in her first trimester, known as congenital rubella syndrome. According to the CDC, all these defects can prove to be life-threatening. Heart problems, liver damage, potential loss of hearing or eyesight, or spleen damage can all result from the virus.
With the potentially high danger for pregnant women, the health ministry is urging extra caution throughout the country.
The ministry recommend any woman who wants to get pregnant should receive a rubella antibody test. You can be tested for your immunity after one month from vaccination. After a woman becomes pregnant, she cannot get vaccinated against the disease. While some vaccines are safe, and even recommended, for pregnant women, the MMR vaccine could have a negative effect on the developing baby.
This isn't Japan's first rubella epidemic.
During the years 2012 and 2013, the CDC states that Japan saw "more than 16,000 confirmed cases." During that time, "45 babies developed congenital rubella syndrome and 11 of them died."
The MMR vaccine offers the best protection against the disease. When enough people in a community are vaccinated against a disease, the entire community then becomes less likely for infection. This is herd-immunity and can be a simple way Japan is able to put a stop to the rubella outbreaks that keep occurring.
And as with any disease, take simple precautions to stay healthy. Cover your moth when sneezing or coughing and make sure your communal work or home areas are clean and sanitized.
At the moment, people who are planning on making a trip to Japan, specifically Tokyo, should consult their doctors and review their medical history. Children under one and pregnant women are completely advised against traveling to Japan until the travel alert is gone. If you need to travel to Japan, keep an eye on the travel alert level and stay up to date on all the required vaccines for your travels.
Did you know about Japan's current rubella outbreak? Were you aware the disease is so dangerous to pregnant women? Let us know know in the comments, or via Facebook and Twitter.
Written for Passport Health by Brianna Malotke. Brianna is a freelance writer and costume designer located in Illinois. She's an avid coffee drinker and enjoys researching new topics for writing.