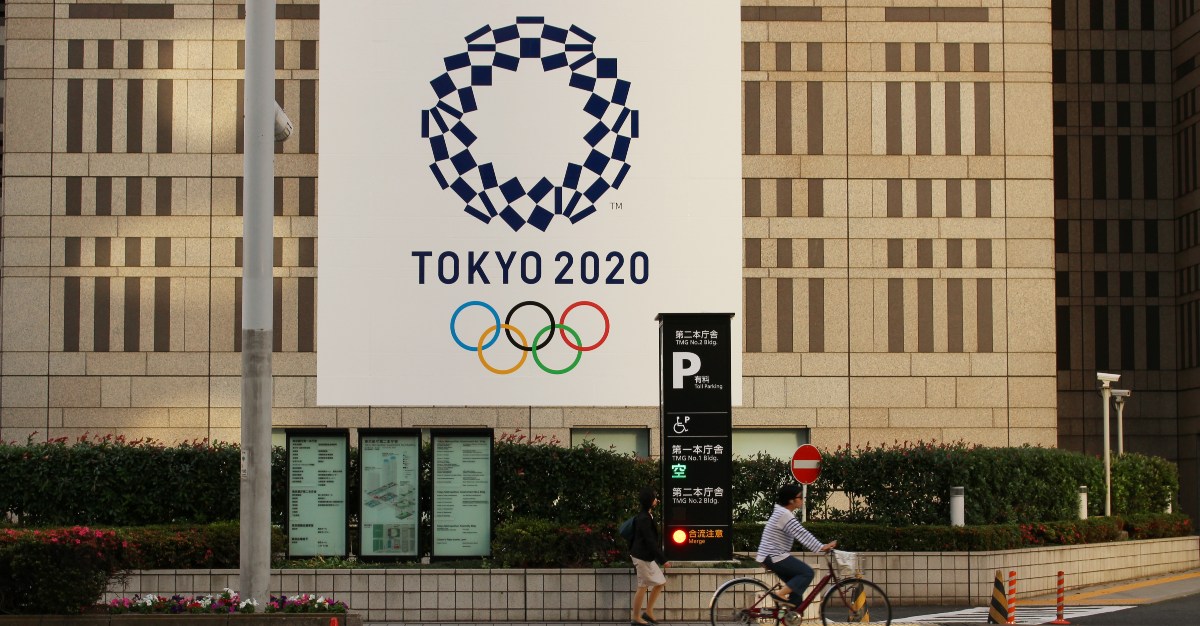 Although the 2020 Summer Olympics in Tokyo are two years away, experts are already worrying of a possible dengue outbreak.
In 2014, Tokyo suffered an outbreak of dengue fever, with 34 individuals affected. Experts are worried that with such a large amount of people coming to the games, the risk of the virus spreading quickly will greatly increase.
Dengue is a mosquito-borne illness, spread to humans by infected mosquitoes. The insects contract dengue when they bite a person who has the virus. From there, the infection spreads. Humans can't directly spread the disease to others.
In regards to the 2020 Olympics, researchers published a study in PLOS Neglected Tropical Diseases highlighting some changes needed for the event. Preventing a dengue outbreak would require new prevention efforts and ways to control the virus.
The team analyzed data to determine how prepared Japan currently is for dengue detection and prevention. They did come away with a positive assessment of Japan's preparedness, calling it "robust." Although, the team did point out many areas for improvement.
One gap that researchers found was in communication.
To fix this issue, the study suggested formal training seminars to be held for physicians and clinics in regards to dengue. Another solution included a contingency plan for travelers suspected to be carrying the virus.
In regards to total dengue prevention, the key lies within mosquito control. Those areas where the virus occurs should be the top priority for this method.
Locals and officials alike need to know what actions bring a higher mosquito population. Mosquitoes often come to standing water where they lay eggs. Better awareness can reduce the chance of standing water. This may include getting rid of containers such as jars, cans, or tires.
There are still other ways to control the local mosquito populations. Insecticide and traps can get rid of large groups of the bugs. Locals should also consider closing off their homes from the outside.
According to the CDC, dengue virus is the leading cause of death in the tropics and subtropics.
Symptoms of dengue include a severe fever, headache, muscle and joint pain, and something known as dengue hemorrhagic fever. This fever is characterized as lasting 2-7 days. But, once the fever declines there's a risk the circulatory system could fail, which can lead to death.
There is no vaccine for dengue, but there are preventative measures that can be taken. Besides the methods mentioned above, the best answer is to keep the insects away from you. Bug spray and clothing that covers the skin can help prevent mosquito bites. Mosquito netting also keeps the insects at bay, especially when sleeping.
There is no cure for dengue once the virus is contracted. Only pain relievers and fluid replacement therapy can be taken to make an individual more comfortable.
If you are planning a trip to any of these regions or to the 2020 summer olympics in Tokyo, be sure to speak with a travel clinic before your trip.
Are you planning a trip to Japan for the 2020 Summer Olympics? Were you aware dengue fever could pose a risk at the event? Let us know in the comments, or via Facebook and Twitter.
Written for Passport Health by Kaitlyn Luckow. Kaitlyn is a freelance writer, photographer and English teacher in Milwaukee. She has a passion for capturing and writing other people's stories. You can find her at sayhellostory.com.