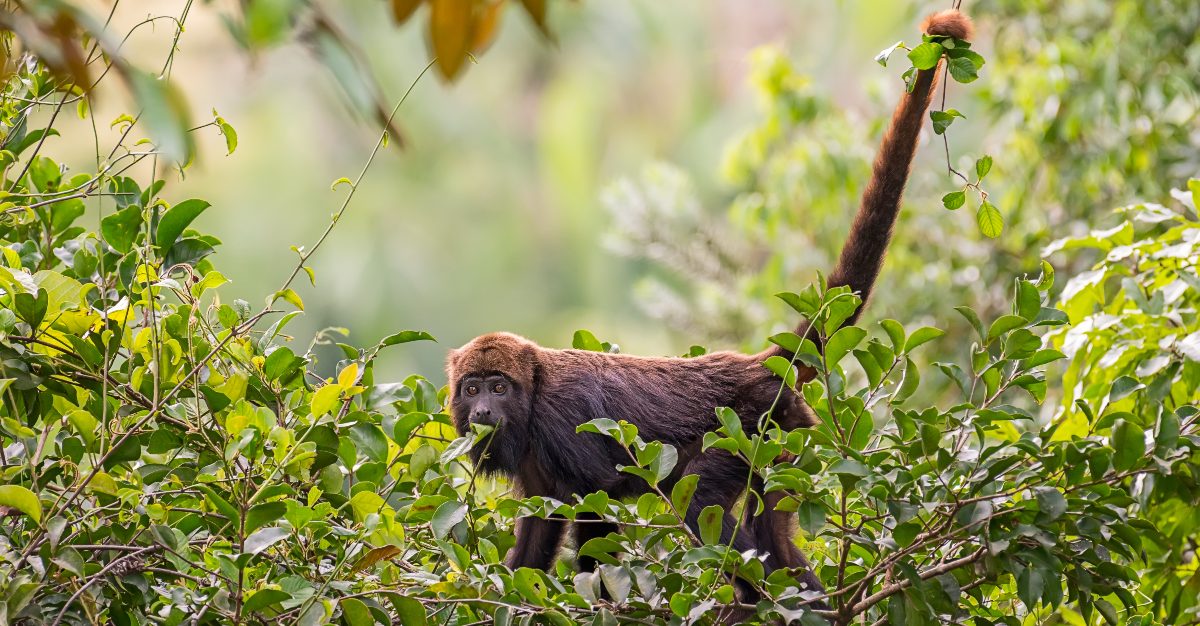 Hundreds of people have died in Brazil's largest yellow fever epidemic in over 100 years.
A major and unexplained resurgence of yellow fever in Brazil occurred in non-human primates in 2016. The outbreak then spread to humans in early 2017, taking almost 700 lives.
Thanks to a detailed study from Oxford University, we now know how the virus spread in the 2016-2017 Southeast Brazilian outbreak. Not only does it give insight into this outbreak, but could help stop future epidemics around the world.
Scientists were determined to find out how the virus spread.
Was it sylvatic (spread through infected wild mosquitoes to non-human primates such as monkeys, then passed on to humans)? Or urban (transmitted directly to humans through infected urban mosquitoes)?
Researchers feared that urban transmission was the culprit. An urban spread would make dangerous outbreaks in major cities much harder to combat due to lower yellow fever vaccination coverage. In Brazil, it would be cities like Rio de Janeiro and Sao Paulo in great danger of yellow fever.
To find out, the Oxford scientists partnered with FIOCRUZ Rio de Janeiro to conduct high-end surveillance with portable DNA sequencing and computational analysis.
The results showed conditions for urban transmission, but that didn't seem to be the cause. The Science paper revealed that sylvatic transmission was ultimately behind the epidemic.
Wild mosquitoes bit monkeys, and human contact with habitats of the contaminated monkeys passed the virus on. Patients diagnosed with yellow fever all lived or worked close to the jungle habitats of infected monkeys.
Science Daily notes that confirmation for the sylvatic conclusion came through in the numbers. Of the human and primate cases of yellow fever, 85 percent were male patients between 35 and 54 years of age. This statistic is evidence of sylvatic transmission.
The study also found the virus traveled about two miles each day, coming alarmingly closer to heavily populated areas. More than 35 million people had not received the necessary shot when the city outskirts were hit. Authorities knew that had to be changed.
After an outbreak in 2016-2017, officials started preparing for another resurgence of yellow fever. To combat the danger, they launched a vaccination campaign at the beginning of 2018. Unfortunately, they ran out of supplies quickly. Now they have been advised to use doses for at-risk people, such as those in more rural settings near jungle environments.
So, what impact could this research have for future outbreaks? Besides the ongoing spread in Brazil, how can this better prevent another epidemic?
Unfortunately, the findings are likely not going to help poorer countries facing yellow fever issues. These areas currently lack the same capacity for surveillance.
What the results do provide is helpful knowledge that we lacked before. Understanding how and why transmission occurs in one case builds important data that can be used to recognize the pattern of outbreaks. That pattern allows for a much faster and effective response to an increase in cases.
For example, we now know the general speed of the outbreak and the sylvatic statistic for middle-aged males. This could help health officials create a targeted vaccination plan for that group.
Even with this new information, travelers need to take every step to prevent yellow fever. When visiting countries with a higher risk of the virus, the yellow fever vaccine is key. If you are in need of the vaccine for an upcoming trip, Passport Health can help. Give us a call at or schedule an appointment online now.
Even beyond the vaccine, make sure to take precautions against the virus. Protect yourself against mosquito bites and consider avoiding contact with monkeys.
Had you heard about the yellow fever outbreaks in Brazil? Does the news influence your travel plans? Did you know the difference between sylvatic and urban transmission? Let us know in the comments below, or via Facebook and Twitter.
Written for Passport Health by Katherine Meikle. Katherine is a freelance writer and proud first-generation British-American living in Florida, where she was born and raised. She has a passion for travel and a love of writing, which go hand-in-hand.