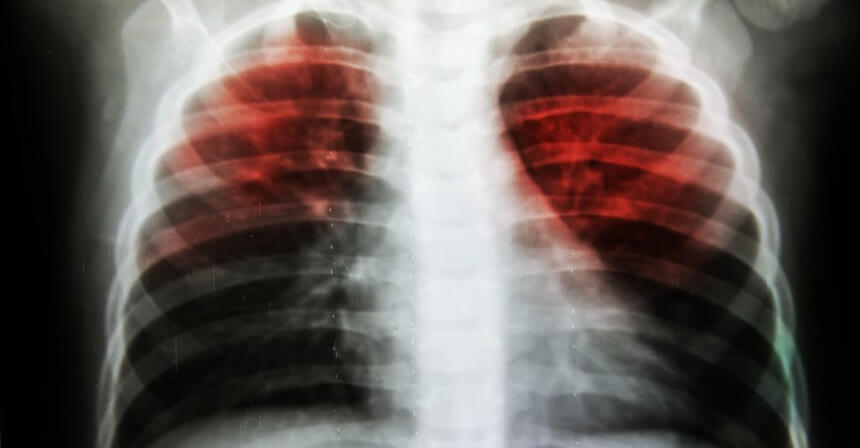 The topic of latent tuberculosis has been a subject of debate recently. How common is it really?
Tuberculosis is a lung disease transferred from person to person by infected particles in the air. This makes tuberculosis highly contagious. But, even though the disease is airborne, not everyone who comes in contact with TB will become infected.
There are two types of tuberculosis: tuberculosis disease and latent tuberculosis.
We know the ongoing dangers of tuberculosis disease. Even with the help of modern medicine, tuberculosis continues to be one of the world's most dangerous diseases.
So, what makes latent TB different?
Latent tuberculosis is when an individual is infected, but does not have the tuberculosis disease. Those with latent tuberculosis are not infectious and thus can't spread the disease to others. Although, they are at risk of developing tuberculosis later in life.
According to the CDC, an individual with latent tuberculosis usually tests positive for TB with a skin test, but has no symptoms.
The WHO published their yearly global tuberculosis report on September 18. The reports showed about 20 percent of the world's population has latent tuberculosis.
This shocked many and terrified researchers around the world. It left some wondering if we were doing enough to prevent tuberculosis in all parts of the world. Yes, the chances of death resulting from tuberculosis has decreased over the years due to detection and treatment. But, the disease still poses a lethal risk, with 16 percent of people dying due to complications with tuberculosis.
The news that one-fifth of people have latent tuberculosis means that cases of tuberculosis may actually be on the rise in the future, instead of a decline.
But, not every researcher is convinced of those high numbers.
The New York Times responded to the WHO study stating that these numbers were a "gross exaggeration" because the majority of latent tuberculosis cases are inactive, giving no cause for alarm.
A report from BMJ earlier in 2018 addressed the incubation period of tuberculosis. The report included experts in the fields of medicine, pathology, infectious diseases and others. According to those sources, TB has quite a short incubation period.
According to this report, most people who eventually contract TB due to latent tuberculosis have it occur within two years of infection. This would lessen the worry of tuberculosis cases rising significantly in the future.
So, we have two conflicting reports on this subject. But, regardless of these conflicting reports, what can we learn from these numbers? What does this mean for the prevention and treatment of latent tuberculosis around the world?
Despite what numbers or predictions are correct, tuberculosis is still a major problem in the world.
Tuberculosis remains the deadliest disease in the world with the infection killing 4,000 people every day.
The worst part about this disease is that it can be easily preventable. Early detection is crucial in eliminating tuberculosis. Accessible TB tests make that detection much easier. The variety of anti-tuberculosis medications also make the disease much easier to treat.
Although, not everyone has access to this treatment.
Tuberculosis is largely a problem in poorer countries. Individuals in these countries are 50 times more likely to get TB than in wealthier countries.
According to the WHO report, there is a gap of over three billion dollars between the financing needed to fight tuberculosis and the funds that are available in 2018. If this doesn't change, the gap will exceed six billion dollars by 2022.
Did you know that latent tuberculosis was a risk? Had you heard of the ongoing TB problems around the world? Let us know in the comments, or via Facebook and Twitter.
Written for Passport Health by Kaitlyn Luckow. Kaitlyn is a freelance writer, photographer and English teacher in Milwaukee. She has a passion for capturing and writing other people's stories. You can find her at sayhellostory.com.