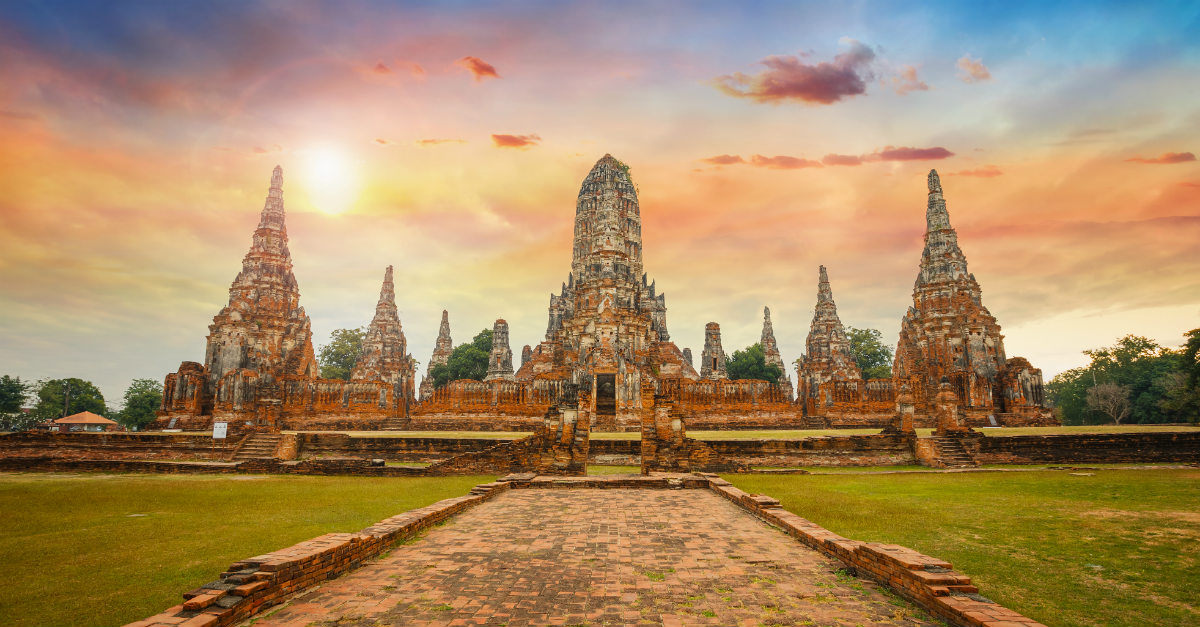 Currently, over 1,000 sites are protected by the United Nations Educational, Scientific and Cultural Organization. The growing list of UNESCO World Heritage Sites all carry some importance to local communities.
The organization defines cultural and natural heritages as, "irreplaceable sources of life and inspiration." They deem the sites, " touchstones, our points of reference, our identity."
The sites can be natural or man-made. They can have a long history or be an up-and-coming destination. But, how does a location become a UNESCO World Heritage Site?
The organization actually lays out the guidelines pretty clearly. To receive this distinction, the historical sites must be "of outstanding universal value and meet at least one out of ten selection criteria."
This is a pretty recent standard. Until 2004, World Heritage Sites were selected based on six cultural and four natural criteria. Now, with the adoption of the revised guidelines, there is only one set of ten criteria.
The criteria that a historical site can meet to meet for consideration to become a UNESCO World Heritage Site include the following:
"To represent a masterpiece of human creative genius."
"To exhibit an important interchange of human values, over a span of time or within a cultural area of the world, on developments in architecture or technology, monumental arts, town-planning or landscape design."
"To bear a unique or at least exceptional testimony to a cultural tradition or to a civilization which is living or which has disappeared."
"To be an outstanding example of a type of building, architectural or technological ensemble or landscape which illustrates (a) significant stage(s) in human history."
These are just some of the ten selection criteria that a historical site can meet to lobby for the distinction. According to Scientific American, the organization looks for those one-of-a-kind spots. They want the places that are unique to a region and represent the world's diversity. The site needs to be, "a common good that belongs to each of us regardless of nationality."
This distinction can take a long time to achieve. It takes a lot more than simply meeting one out of the ten criteria for a site to earn the honor of becoming a World Heritage Site.
Along with one of the ten criteria, a historical location needs to be deemed that it has outstanding universal value. Although important to the local region, the attraction needs to prove significant across the globe.
UNESCO sets the standard high, with a location that can "transcend national boundaries." A place that's memorable in the modern day, but also years, decades and centuries down the road.
So, let's say a site meets all these high standards. How does the process take place?
It all starts with a committee compiled of 190 states that are in charge of a "Tentative List." They take stock of any historical sites that meet these guidelines. Then, each state party will pull from this list when they elect to nominate their site for possible nomination.
They must then compile a file with extensive knowledge on the site. Anything with historical value to the site. Any possible documentation like maps or studies of the site that proves it has outstanding universal value.
Once the detailed file is submitted, advisory boards step in, and must approve the site. The boards will select some and send those few chosen files to the main World Heritage Committee for final approval. The committee has the power to reject a decision and remove sites from the list if they deem the locations no longer meet the requirements.
This is an ever-changing set of requirements.
The committee meets once a year to update criteria. They go over potential sites and choose those to be inscribed on to the World Heritage List.
Once moved from the tentative list to the World Heritage List and registered as a World Heritage Site, it's not the end for that location. The state who submitted the site needs to monitor the location. They make sure it stays in tip-top shape and can remain on the list as a World Heritage Site.
Every six years the sites are assessed to make sure they still qualify to be preserved and continue to earn the distinction.
While the process may sounds easy. Simply meet one of ten criteria and pass a few boards, but it's a lot more difficult.
There are hundreds of sites on the tentative list and a state can only submit one a time. Then once a historical site makes it, the process is ongoing to maintain the status.
And after all that work, there are some perks.
The local area receives funding to help to maintain the site. We've even taken a look at some sites like Stonehenge and the Taj Mahal that have used the distinction for preservation. Tourism consistently improves after earning the honor. And the site earns a place alongside world-renowned destinations.
Do you have any other questions about the process to become a UNESCO World Heritage Site? Have you visited any of these famous destinations? Let us know in the comments, or via Facebook and Twitter.
Written for Passport Health by Brianna Malotke. Brianna is a freelance writer and costume designer located in Illinois. She's an avid coffee drinker and enjoys researching new topics for writing.