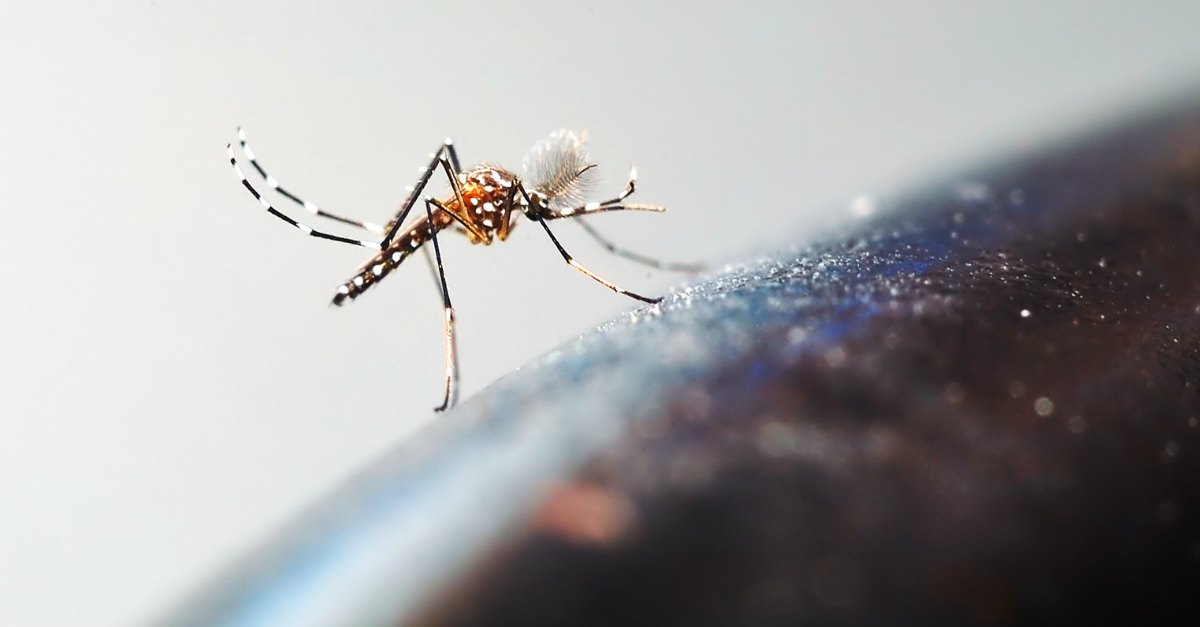 Nearly 2.8 million people from yellow fever endemic countries flew to the United States in 2016. Such a large amount of foreign visitors can create an issue if there's no requirement for yellow fever vaccine certificates.
Many cities in the U.S. are now realizing this problem could be the source of future yellow fever outbreaks.
The mosquito-borne illness is normally found in tropical and subtropical areas of Africa and South America. The virus only reaches U.S. travelers in extremely rare cases. Out of roughly 200,000 yellow fever cases per year worldwide, 90 percent are in Africa.
Most who are infected will develop either no illness or only mild illness. Symptoms of yellow fever can include sudden fever, chills, back pain, body aches, fatigue, nausea, vomiting, severe headache, and weakness.
After a short remission, severe symptoms can begin. These include a high fever, bleeding, jaundice, shock and failure of organs. There is currently no specific treatment, though rest and fluids are generally advisable.
Yellow fever is spread through infected mosquito bites during the "viremic" time. According to the CDC, the animals get the virus after feeding on an infected primate during the viremic period. The insects can then spread it to other primates that they feed on.
A mix of aspects across the globe are contributing to the higher risk of yellow fever, according to the World Health Organization. Vaccination shortages and climate change are some of the highly-reported reasons for the spread. Lesser-known aspects like urbanization, deforestation, and mobility are also spreading yellow fever. Yellow fever cases have increased over the past two decades.
Only some areas in the U.S. are considered ecologically right to host a yellow fever outbreak, but Reuters shares that approximately 9.5 million people live in these areas. With densely populated, bustling cities such as Miami at risk, an outbreak would pose a significant threat to the normal way of life in an area.
In the past, we've addressed the costs of a disease epidemic.
A yellow fever outbreak could cause the public to change their routines out of fear. Attendance for school, work and general businesses drop significantly during an epidemic. For a city like Miami, the important tourism market and other parts of the economy would also suffer.
A difficult factor with the situation is the vaccination shortages.
Global vaccine stocks were greatly depleted due to production issues and epidemics across Africa and in Brazil. Countries around the world have struggled with preventative measures in that time. Requiring travelers from particularly endemic areas to submit yellow fever vaccine proof could be one of the only ways to track the illness. Southern states, which are more at risk, could benefit the most from this practice. Many locations like Uganda, Niger, Cameroon and French Guiana already require proof of vaccination for entry.
Are you concerned about yellow fever in your area? Looking for immunization certification for an upcoming trip? Passport Health can help! Call us at to speak to a travel health specialist, or book an appointment online now. Insect repellent, covering clothing and a vaccination can help you to avoid infection.
Have you ever had to get a yellow fever vaccine before traveling? Had you heard of the potential risk factor in the United States? Let us know in the comments below, or via Facebook and Twitter.
Written for Passport Health by Katherine Meikle. Katherine is a freelance writer and proud first-generation British-American living in Florida, where she was born and raised. She has a passion for travel and a love of writing, which go hand-in-hand.