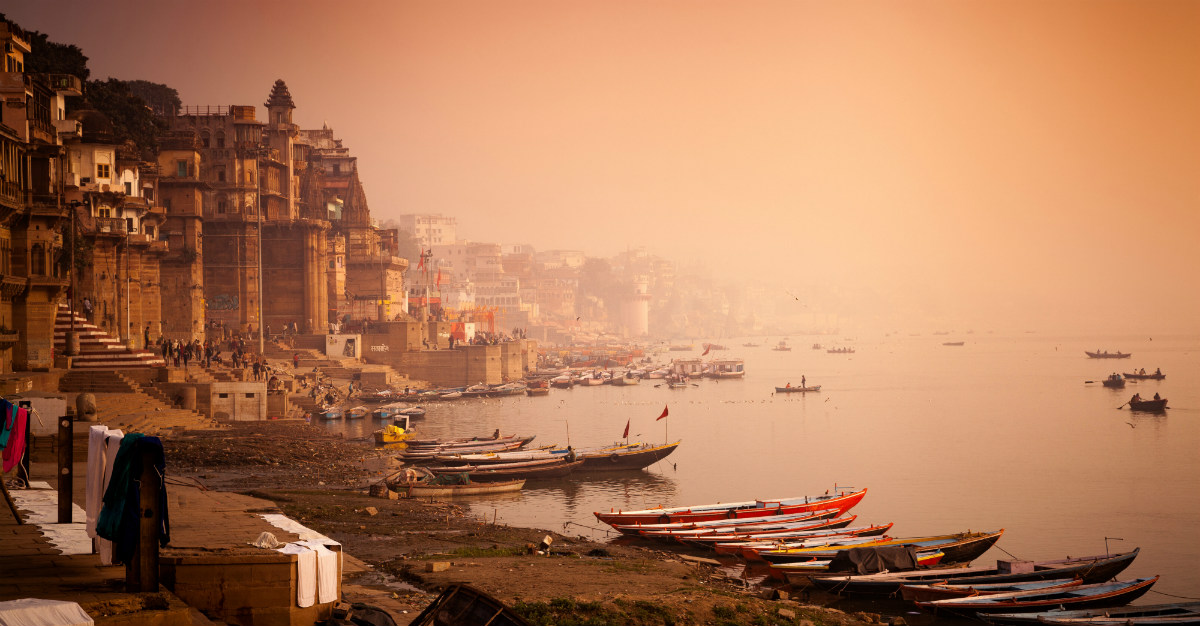 While cholera outbreaks are still occurring today, these epidemics are nothing new. Most of the world's cholera epidemics can actually be traced back to a single place: India's Ganges delta.
Cholera is an intestinal infection spread through contaminated food and water. Symptoms of cholera usually include diarrhea, vomiting and leg cramps. The disease doesn't always show those signs though. Sometimes cholera is present with no symptoms to speak of. If an individual does not seek treatment, the symptoms can quickly become severe and victims can die within hours.
Many of the world's worst cholera outbreaks can be traced back to the Ganges delta. Due to the fact that cholera spreads through contaminated food and water, the Ganges is a perfect breeding ground for the disease. The Ganges delta provides a source of water for millions of people living in India, all of which could be using contaminated water to bathe or cook.
The Ganges River is not only considered one of the holiest bodies of water in India, but also the most polluted. This combination can prove to be deadly.
These dangers include the water's contamination, the amount of people that travel to these waters, and local beliefs that as a holy body of water, it can ward off health risks.
The Ganges River is polluted with fecal matter. In 2011, the Central Pollution Control Board reported that part of the Ganges River held 1.1 billion faecal coliform bacteria per 100 milliliters. That's nearly half-a-million times the recommended bathing limit. Other factors that continue to pollute the water are industrialization and the 32,000 corpses burned in the river each year due to its holy nature.
The world's first widespread cholera epidemic can even be traced back to the Ganges.
Starting in 1817, the outbreak was first just contained around Calcutta. But, with soldiers traveling throughout India during wartime, cholera started to spread. First Southeast Asia, the China and Japan. Within years, the cholera epidemic had made its way through the Middle East and to Northern Africa. It wasn't until 1823, with the help of an exceptionally cold winter, that the outbreak stopped.
While numbers are inexact, experts guess that hundreds of thousands died during this outbreak.
While the Ganges isn't causing an epidemic of the same magnitude right now, cholera is one again more present in India. According to the World Health Organization, there are between 3-5 million cases of cholera in India each year. This results in up to 130,000 deaths each year. If the move to clean the river doesn't pass or come to fruition, this number could get higher.
The CDC recommends the cholera vaccine for any travelers to India or other countries endemic with the disease. The current cholera vaccine reduces chances of the disease by 90 percent within 10 days of vaccination.
After you receive the vaccine, it is still important to practice safe hygiene. Make sure you avoid drinking water that isn't bottled, avoid eating raw food, and avoid swimming in open bodies of water.
Visiting friends or family in India? These travelers may actually pose increased risk of cholera and should take extra care to avoid the disease.
Heading to a foreign country and unsure if you're safe from cholera or other diseases? Passport Health can help! Book an appointment online or call to meet with a travel health specialist.
Any questions about these cholera outbreaks? Let us know in the comments, or via Facebook and Twitter.
Written for Passport Health by Kaitlyn Luckow. Kaitlyn is a freelance writer, photographer and English teacher in Milwaukee. She has a passion for capturing and writing other people's stories. You can find her at sayhellostory.com.