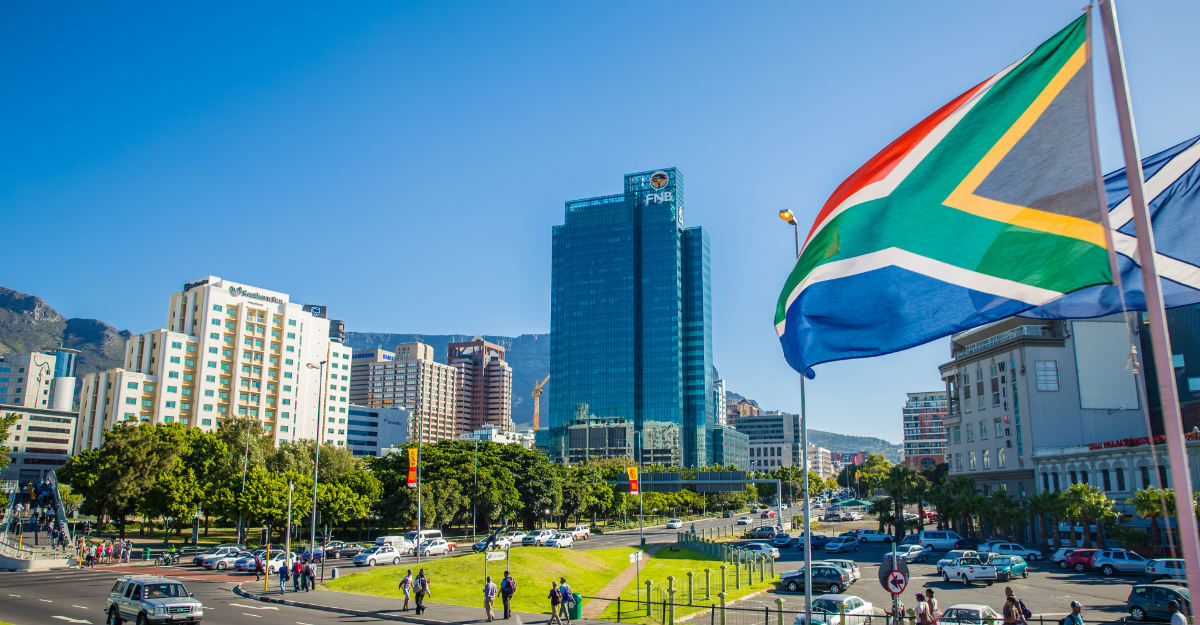 Cape Town is more than a top-tier tourism destination. It is South Africa's largest city and home to over 3.4 million people.
But, those millions of residents and visitors have gone without rain for the last three years. Due to the drought and other plumbing issues throughout the city, South Africa's gem will soon be out of water.
This can pose quite a blow to a city that relies heavily on tourism.
Cape Town is one of the most breathtaking cities in the world. The city transitions from stylish, sleek hotels, to traditional architecture of old, to the crystal blue waters of the tranquil sandy beaches. The destination is not only popular among leisure tourists, but for business excursions as well. In fact, according to Oxford Business Group, individuals who travel to Cape Town for business provide over $7 billion annually. That high number equates to about 34 percent in tourist income for the city.
How does a city that's so rich in tourism run out of water?
Besides the lack of rain, pipes have been a problem. Cape Town recently replaced and repaired numerous leaky pipelines. Since the city has addressed this problem, the authorities say that the water that's lost through leaky pipes is about half of what it was. According to Vox, in 2015 Cape Town received an "international award for its water conservation policies."
But, even with the conservation efforts, Cape Town will run out of water at some point in 2018.
The mayor of Cape Town is at work to keep this from happening. So far the projected day, called "Day Zero" is May 11th.
The metropolis wholly depends on rainwater that is retained in dams located throughout the city. The dam that holds the cities water supply is dangerously low and between a quarter and a third full at this point. The reservoirs were filled to the brim a few short years ago.
In efforts to help preserve the water that's in the dams, authorities have already put water restrictions in place for residents and tourists. Mayor Patricia De Lille said she hopes that all citizens and visitors will work together to conserve the water that is in the dams.
It is likely that the rains will not come to South Africa until June.
Many travelers are postponing or changing plans to visit Cape Town. For many tourists, whether for business or fun, this isn't an option.
So, what should visitors to Cape Town do during the water crisis?
Some of the recommended guidelines include:
Taking 2-minute showers for tourists staying in hotels
Having towels laundered after you leave the hotel, instead of having linens washed every day
Households limited to a total of 23 gallons of water per day (This includes cooking, drinking, bathing, and laundering clothes)
Flush toilets 1-2 times a day
Unfortunately, not all residents and tourists adhere to these guidelines.
According to Cape Town Etc., the mayor has approved drilling in the Cape Flats Aquifers to obtain water for an emergency situation.
If you must travel to Cape Town during this uncertain time, you can stay in the city. Keep in mind that these restrictions are mandatory and crucial to help the city's residents.
It also is possible to spend time in Cape Town while staying in one of the nearby cities within driving distance. Some of the cities and town that you may want to consider are Franschhoek and Hermanus. These towns are about an hour drive from Cape Town and offer freedom from the needed water restrictions.
When planning your trip to Cape Town, make sure to check the current status of the water crisis and any changes to the restrictions. With less freedom to wash your hands, also make sure to pack plenty of hand-sanitizer. Just because there is a water shortage, doesn't mean you need to take extra health risks.
Are you traveling to South Africa and curious how this might affect your trip? Let us know in the comments, or via Facebook and Twitter.
Written for Passport Health by Sabrina Cortes. Sabrina is a freelance writer with a Bachelor's Degree from Georgian Court University. She currently lives in the Smokey Mountains of western North Carolina.