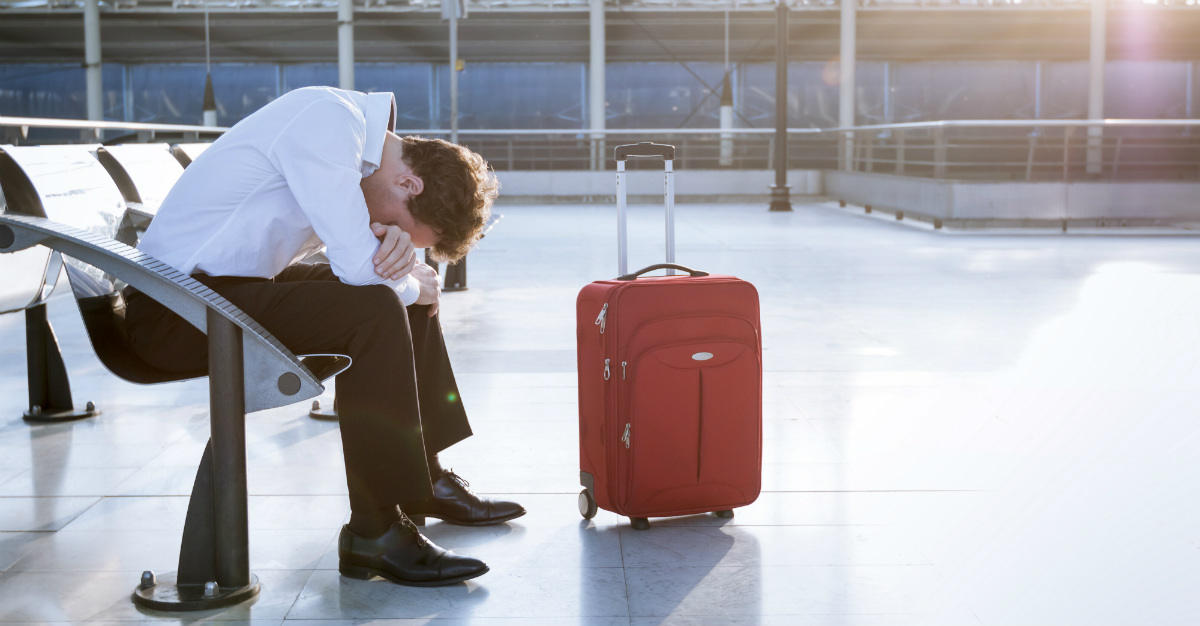 Day-to-day life can already be stressful enough.
That's why travel can be such a welcoming break. Traveling is an opportunity to get away from the mundane, humdrum of everyday life. Not only does time away relax you, but it also rejuvenates the body and senses.
Unfortunately, though, sickness can happen at any time. Whether you're traveling for work or taking a much-needed vacation, that virus can derail your trip. So, what are your options when you catch the flu while on the road?
Below are some basic tips to keep in mind while you're away from the comforts of home.
Rest
This first tip might seem impossible during a busy travel schedule. But, your body stands no chance at recovering, or making it through a busy day, without some extra rest for a virus that causes fatigue.
Take the time to rest your body and give it the time to heal itself and regain its strength. When you are sick, your body needs "down time" to recuperate, so, listen to your body and take a nap when you're tired.
Go to a Health Clinic
Don't wait to see if you feel better.
When in doubt, especially visiting another nation, ask locals or an employee at the hotel for the location of a nearby clinic. Not only can you get a proper diagnosis, but this might be your only chance to get antiviral medication for your virus.
Influenza is not something that shouldn't be taken lightly. If the flu isn't addressed promptly, it could become a more serious disease. If you have access to the internet where you're staying, the Global Travel Clinic Directory from the International Society of Travel Medicine is a useful tool if you need help finding a doctor while abroad.
Drink Clear Liquids
There's a reason the doctor always tells you to drink water when sick. The flu causes a fever that quickly leads to dehydration, making your body work that much harder to recover.
This makes it even more crucial to stay hydrated, specifically with water and the bottled kind of you're in a region with unsafe water conditions. Other liquids or even foods can help accomplish this, like soup with clear broths, Jell-O, watermelon or grapes.
Hydration is also vital because you've likely lost all appetite and aren't getting the needed nutritions. The nutrients in something like soup broth adds them back into your system.
Avoid Alcohol
This may seem like a punishment while traveling, but alcohol only worsens the virus.
Not only will it make you more dehydrated, but the drinks actively hurt your white blood cells. These are the cells that work overtime to beat an illness. Drinking while abroad can be an adventure, it's not worth worsening your flu virus.
Notify Your Doctor
If you can contact your doctor while abroad, they may be able to give advice depending on the severity of your symptoms. Once home, you should still email or call the physician.
It's obviously necessary to keep your doctor up-to-date with health changes and the flu poses risks that they need to note. Even if you're feeling better after returning home, they should still be aware of your flu bout.
Your doctor will then not only know how you treated the flu while away, but will give a better idea of your condition if the virus develops into something worse.
There are ways to ensure you stay flu free before leaving for a trip. The flu shot is the best way to specifically target the strains that are prevalent during that flu season.
People don't look forward to being sick, especially when traveling. But, it does happen, and the tips mentioned above will surely help you feel better and get back to your travel plans.
Do you have any other travel tips for dealing with the flu? Let us know in the comments, or via Facebook and Twitter.
Written for Passport Health by Sabrina Cortes. Sabrina is a freelance writer with a Bachelor's Degree from Georgian Court University. She currently lives in the Smokey Mountains of western North Carolina.