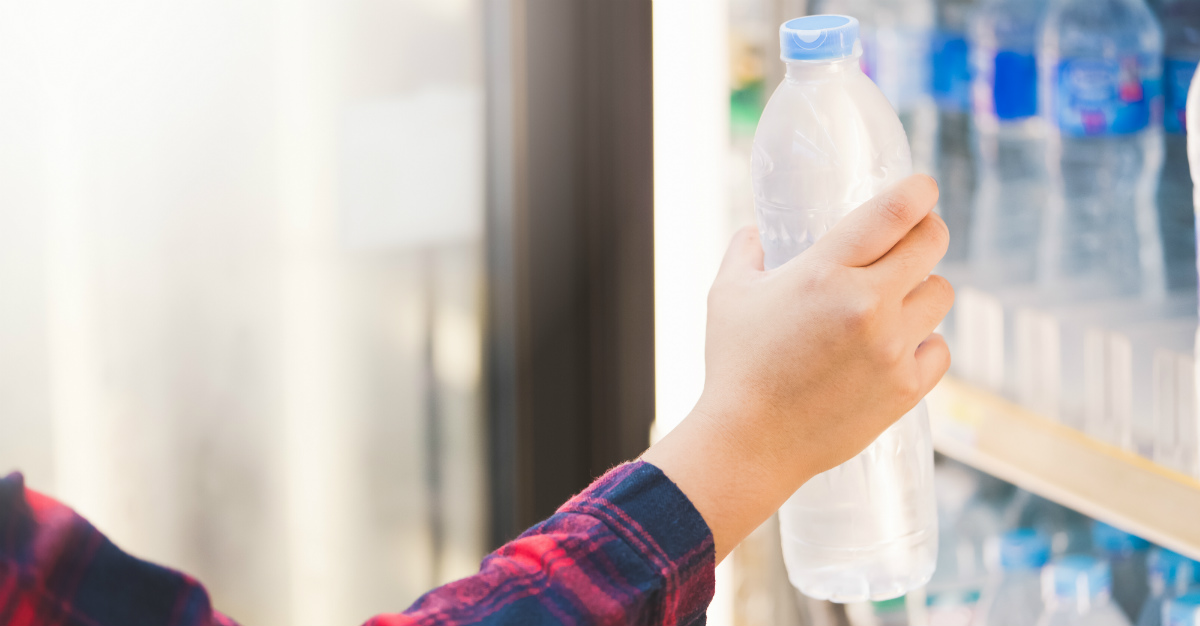 If you've ever visited a country with questionable tap water, you're likely familiar with all the tips to avoid getting sick.
Don't drink from the tap, avoid ice, and only stick to bottled water.
But, how can you be sure the bottled water is safe? How does bottled water keep travelers safe from cholera, typhoid and hepatitis A in foreign countries?
In the United States, bottled water wasn't particularly safe in the past. Changing technology and standards have changed this trend. Bottled water is now far more regulated than other types, such as tap water.
Old or new, the pipes at your home can contain residue or chemicals. This can greatly change the water's effect on your body, whether it's used for drinking or cleaning.
Bottled water, on the other hand , has undergone heavy safety regulations largely starting in 2013. It is also meant to have an infinite shelf life when sealed. Some brands choose to put expiration dates on their products in case of slow changes over time, though this is not mandated.
So, what happened in the past to bring on key regulations currently in place?
A major issue in the past was the plastic in bottles that allowed label ink to leak through and contaminate the water. Bottles today are much more durable and prevent this problem. The PET (polyethylene terephthalate) in the containers is resistant to this issue.
The water itself also contained chemical or bacterial contaminants in amounts which were not legally allowed. This was proven by the Natural Resources Defense Council (NRDC) in their 1999 test and the Chicago Tribune in their 2016 review. The NRDC's test involved over 1,000 bottles from 103 different brands. Even after their analysis, it took about 14 years for the U.S. to make a decisive change to the bottles.
Since then, stricter rules, tests, and bans have come in to play.
This is possible through the Federal Food, Drug, and Cosmetic Act, which was originally passed in 1938. The policy gives the FDA the right to regulate important items, such as the bottled water we now drink.
According to the FDA website, the organization sets "maximum levels of contaminants—including chemical, physical, microbial, and radiological contaminants—allowed in bottled water." Water is frequently tested and analyzed for safety and procedure records.
Through these standards, bottled water can even be tap water. But, in these cases the liquid undergoes processes like distillation, ozonation, or reverse osmosis. This kind of cleaning is part of what's necessary for a bottle to be labeled "purified water."
Bottled water is sometimes classified differently due to its origin as well. Several examples of these types include mineral, spring, and well water.
These rules do not stretch to the taste in your bottled water. While each brand follows the same FDA regulations, manufacturers are still able to use different mineral levels as well as different sources.
The FDA's rules do not stretch to foreign countries, but that doesn't mean their bottled water is unsafe. Bottled water in other countries follow their own standards. The specifics may be different, but the goal is similar with a pH level around 7 and reduced chemicals. Both regular and mineral bottled water are safe, as long as the bottle is correctly sealed and untampered.
If you're still cautious with safety of your bottled water, the manufactures may be upfront about its health standards. Many companies are now choosing to share helpful information on the label. Though this is not required by law, it does ensure that consumers can make a more comfortable and informed choice.
Still unsure about the safety of bottled water? Do you have any tips about this kind of water in other countries? Let us know in the comments, or via Facebook and Twitter.
Written for Passport Health by Katherine Meikle. Katherine is a freelance writer and proud first-generation British-American living in Florida, where she was born and raised. She has a passion for travel and a love of writing, which go hand-in-hand.