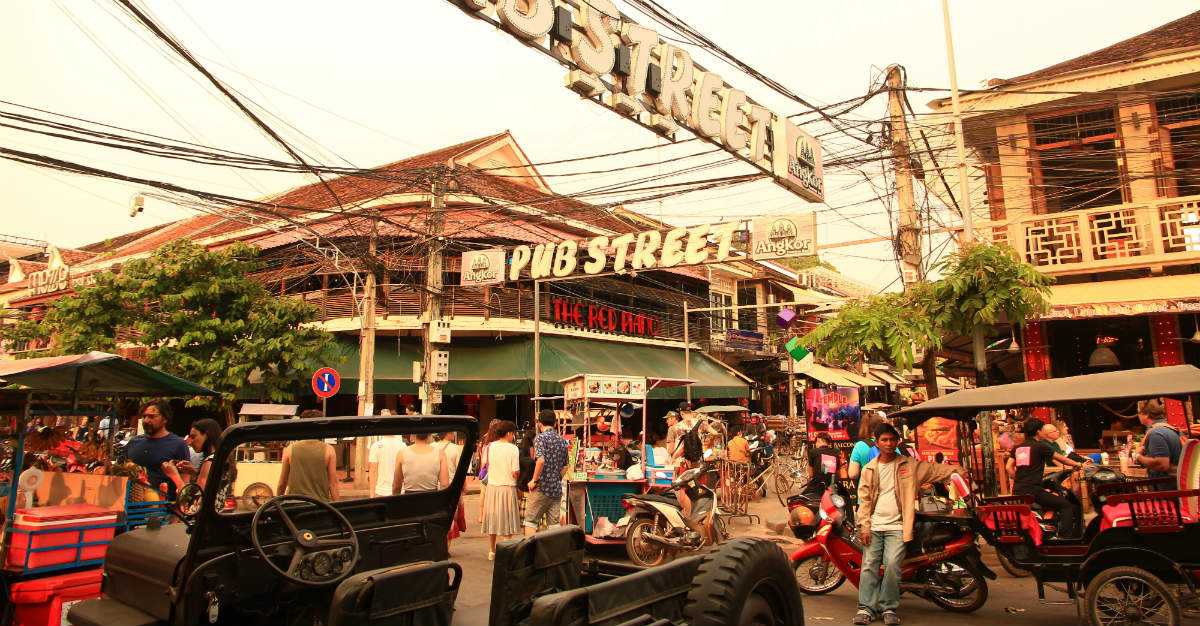 Two young women were recently found dead while vacationing in Cambodia.
Natalie Seymour, 22, and Abbey Amisola, 27, were staying in a local hostel in the city of Kampot.
Seymour mentioned to her mother that both she and Amisola were not feeling well. She described symptoms of dizziness, headaches and diarrhea to her mother during one of their daily texts. Seymour's mother told The Daily Mail that her daughter was good at keeping her up to date with their plans.
The hostel manager was bringing liquids to the women to keep them hydrated and advised the pair to visit the hospital. But, they went to a local pharmacy and purchased over-the-counter medicine instead. The young women were found dead early the next morning.
It's not uncommon to fall ill while visiting a foreign country. It can be the food, weather or effects from travel, but some sickness is common during travel.
Both vaccines and travel medicine can help keep a tourist healthy when visiting foreign countries.
But, sometimes preparation isn't enough and travelers will contract some local virus. In the event that you do get sick while abroad, these steps can help you recover and possibly salvage the trip:
Know the signs of illness early and take immediate action. Don't wait to take medication that you brought or was prescribed to you.
Heed the advice of the locals if you aren't feeling well. They frequently see sick travelers and are most familiar with helping those in need of treatment.
If you have to take medication, be careful in taking the right amounts.
Prepare for an emergency if you will be away from health services. While visiting a foreign place, many travelers will check out areas that are off-the-beaten path. This can also be away from a hospital or someone to provide medical help. Whether it's medicine, a first aid kit or knowledge of the nearest hospital, always have a plan in case of medical issues.
Make sure the emergency contact information on your passport is current and legibly printed.
Make a list of English speaking physicians in the region where you will be staying. This is crucial for travelers that don't speak the local language in a foreign country. Some websites can even provide the information for you no matter the country you're visiting.
Carry all your medication in their original packages, clearly labeled with your name on the box. If you carry an EpiPen, be sure to have it on you at all times.

Nobody wants to plan for getting sick while they travel. But, preparation before the trip can be the difference between a manageable virus and something far worse.

Heading to a foreign country and unsure how to ensure a healthy trip? Passport Health can help. Give us a call at or book an appointment online now.

Do you have any other questions about managing sickness while abroad? Let us know in the comments, or via Facebook and Twitter.

Written for Passport Health by Sabrina Cortes. Sabrina is a freelance writer with a Bachelor's Degree from Georgian Court University. She currently lives in the Smokey Mountains of western North Carolina.